nothing here but five climate futures feat. Andrew Dana Hudson
issue 174 - 17th April, 2022
---
CJW: Dan couldn't be with us this issue, but we've got returning guest Andrew Dana Hudson here with a new book to share and thoughts on all the good news we like to discuss in these pages.
If you enjoy what we do and are able to support us, you've got a couple of options:
Both give you access to the full bonus archive, as well as new bonuses as they are posted. Another thing you can do is forward this email to someone you think might enjoy it.
---
The Team
---
The Self-Promotion
ADH: Our Shared Storm: A Novel of Five Climate Futures
My first novel(ish) came out this month! It's an exercise in "scenarios fiction," with five connected stories imagining what climate politics will look like in the near future, each inspired by some IPCC socioeconomic models. I wrote it this way in part because it felt unconscionable to write a climate fiction book that was either all dystopian despair (prompting paralysis) or all utopian optimism (encouraging complacency). I'm interested to hear what climate activists and scholars think of the book, but I'm also super keen to discuss the structure and choices with other writers and readers.
Ostensibly I started out intending to write one story five different ways—a super storm hitting the global climate negotiations. As I dug in, however, I found myself more interested in flitting around the storm and using that changing temporal and character focus to give a distinct cast and vibe to each scenario. In the end it turned out to be really fun to be able to write different versions of my core characters, and different perspectives on those versions.
Anyway, I'm glad to be back as a guest on NH. If any subscribers want to check my book out, I'd be grateful! And if readers have thoughts on kaleidoscopic book structures or how we balance useful hope with fire-under-the-arse realism, I'm all ears!
//
CJW: Phase Change Anthology
Having ADH here this issue means it's also a great opportunity to mention the Phase Change Anthology, forthcoming from Twelfth Planet Press which will include a story we collaborated on, called Boomtown. I want to share something from the original call-out, because I think it shows why we were excited to write something for the antho, and even more excited to have that story accepted.
We want stories that defamiliarise and denaturalise modern energy systems, the exploitation and hierarchies they perpetuate and the necessities they presume. Stories that imagine and interrogate energy transitions and futures in all their complexity and agonism, their price as well as their promise. Stories that go beyond both nihilistic apocalypticism and techno-optimistic ecomodernism to conjure alternative forms of economy and ecology, metabolism and prosthesis, infrastructure and commons, technique and know-how, mobility and interdependency. We want stories of phase change.
Edited by Matthew Chrulew, it contains an amazing selection of writers including Paolo Bacigalupi, Eugen Bacon, Greg Egan, Andrew Macrae, Paul Graham Raven, Simon Sellars, Cat Sparks, and many more.
I'll share a preorder link just as soon as I've got one.
ADH: This was a really fun story to write, and I'm glad the editors were happy with us just jamming in as much futurity as we could think of!
//
CJW: The K-Files: Mark Fisher's 'Terminator Versus Avatar'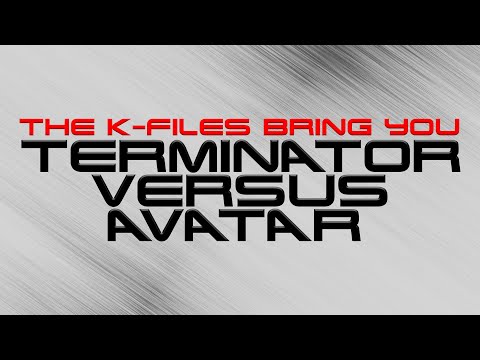 On this episode, the Buddies read Mark Fisher's essay "Terminator Vs Avatar", published in Urbanomic's #Accelerate reader. We talk about the films themselves, Fisher's relationship with and divergences from Nick Land, and the peculiar fate of accelerationism.

Related links:
---
Climate Change & The Environment
MKY: Thirty Months To The Beginning of Extinction
An earlier edition of this newsletter pointed out how the west's drill-baby-drill response benefits charmers like Mohammed bin Salman. But it's also exposed just how unprepared and unwilling the world's institutions are to even deemphasize hydrocarbons. The coalition that opposes the Russian invasion cannot stay united without increased fossil-fuel production to offset prospects for a recession prompted by the removal of Russian fossil fuels from the market. On Earth-Two, this is an opportunity to massively and urgently pivot away from hydrocarbons. But on this earth, the only earth we get, there is no clean energy infrastructure that can be subbed in for Russian oil, because capital so wills it.

[…]

Guterres castigated "the empty pledges that put us firmly on track towards an unlivable world." Unfortunately, he did not call for the alternative geo-economic model needed to produce a liveable one.
CJW: Related: UN warns Earth 'firmly on track toward an unlivable world' - Frank Jordans & Seth Borenstein at AP News
//
ADH: Debunking Demand
Good summary of some of the groundbreaking thinking in the latest IPCC report: basically, that you don't need to consume more to live better or even have economic growth. It's true that the climate crisis is about power, and, as the above item points out, we don't get decarbonization because capital doesn't feel like changing the status quo that made them rich. But climate action is also a huge battle of ideas, an imagination struggle where our ability to make the most of points of opportunity is limited by the capacity of politicians and policymakers to think beyond the current system. Having a more accurate and sustainable conception of how economies work and how good lives are defined isn't sufficient to stop climate change, but it is necessary.
CJW: This is a great piece, and I really hope policymakers are paying attention, because they're the real bottleneck in the overturning of old (fossil fuel lobbyist) myths about economic growth.
I feel like this is related, focusing on increasing efficiency: Energy efficiency guru Amory Lovins: 'It's the largest, cheapest, safest, cleanest way to address the crisis' (via Sentiers)
//
MKY: I've already ranted way too much in this issue (guess who cleared all his deadlines for the moment?), so there's two podcasts with much smarter people than me talking Anarchist and Antifascist theory and history in the context of, well, everything rn.
//
CJW: The Long Now - Ajay Singh Chaudhary at Late Light
Not everyone will die; only a rather large number of people. It is far more likely that a large number of people will live, just even more miserably so. There are people with a deep investment—not just for immediate gain but for long-term payout—in non- or delayed mitigation and adaptation scenarios. This need not be understood in terms of malevolence; it is merely the imperatives of Capital and its constitutive social relations as it has developed to overcome and adapt to endemic crises.

[…]

The IPCC indicates that to implement any plausible climate adaptation and mitigation scenario "all [mitigation] pathways begin now and involve rapid and unprecedented societal transformation." At this juncture, the horizon is the last place we need to look. […] There are always brighter tomorrows, tomorrow; never brighter or different or new todays, today.
A brilliant (and/though long) piece on climate change, mitigation, and the temporal nature/concerns of addressing climate change "in time," heavy on theory as well as economics.
//
---
Geopolitics & Empire
CJW: Many in Mideast see hypocrisy in Western embrace of Ukraine - Joseph Krauss at Associated Press
The U.S.-led war in Iraq, which began 19 years ago this month, was widely seen as an unlawful invasion of one state by another. But Iraqis who fought the Americans were branded terrorists, and refugees fleeing to the West were often turned away, treated as potential security threats.

The Biden administration said Wednesday the United States has assessed that Russian forces committed war crimes in Ukraine and would work with others to prosecute offenders. But the U.S. is not a member of the International Criminal Court and staunchly opposes any international probe of its own conduct or of its ally, Israel.
A great summary of the way the West's response to Ukraine has highlighted the racism underpinning their actions, and lack thereof, in conflicts around the Middle East.
//
---
Science & Space
LZ: Fungi May Be Communicating in a Way That Looks Uncannily Like Human Speech - David Nield at Science Alert
I've been very interested in fungi these days. Or months. And today I stumbled upon this great piece of news. In fact, they cannot really confirm that fungi have a language and that it looks like human speech (spoiler alert: English and Russian, mostly), but imagine if they could? I love it.
ADH: It's funny to me that one of the biggest stumbling blocks in this research is figuring out "why" fungi would communicate. It's always "to warn of predators or signal resources." No scientist ever imagines that fungi might be communicating primarily to, say, gossip or flirt or tell jokes. Actually, that is an interesting linguistics question. What's the fewest number of words you need a language to have for the speakers to be able to tell a decent joke?
MKY: ~scientists attach magic electrodes and read the ticker tape~ "um, they're still laughing about Terrence McKenna's stoned ape hypothesis apparently."
//
MJW: Is This What Endemic Disease Looks Like? - Eleanor Lutz and Amy Schoenfeld Walker at NYTimes
"You can imagine a situation where Omicron-like events happen every year," said Trevor Bedford, a virologist at the Fred Hutchinson Cancer Research Center in Seattle. "That can be the endemic state," Dr. Bedford said. "And it doesn't mean that it's mild, and it doesn't mean that it's easy to deal with."
ADH: It was always destined to end up like this, right from when right-wingers complained early on that it covid wasn't so different than the flu. The flu was an "acceptable death rate" to compare against because thousands could die of the flu and still leave society functional—at least enough to service the needs of the rich. Now that we've shown we can provide all those commodities and luxuries while sustaining the much higher and scarier covid death rate, they are happy to move the goalposts on "acceptable."
---
Tech & Design
CJW: Deception, exploited workers, and cash handouts: How Worldcoin recruited its first half a million test users - Eileen Guo archive & Adi Renaldi at Technology Review
But inequities in information and internet access make that "do your own research" ethos all but impractical for many people in developing regions. Similarly, huge economic disparity means that in Kenya, say, the promise of just under half a US dollar could be a compelling incentive for someone to give up their biometric data, whereas in Norway or the US, such an offer wouldn't go far.

Simply put, it's just cheaper and easier to run this kind of data collection operation in places where people have little money and few legal protections.
A great example of how Silicon Valley views people in the developing world - as little more than grist for their data mill.
[…] these legions of test users were not, for the most part, its intended end users. Rather, their eyes, bodies, and very patterns of life were simply grist for Worldcoin's neural networks. The lower-level orb operators, meanwhile, were paid pennies to feed the algorithm, often grappling privately with their own moral qualms. The massive effort to teach Worldcoin's AI to recognize who or what was human was, ironically, dehumanizing to those involved.
//
---
Society & The Culture (of the Empire)
MKY: US Officials Admit They're Literally Just Lying To The Public About Russia - Caitlin Johnstone
The officials say the Biden administration has been rapidly pushing out "intelligence" about Russia's plans in Ukraine that is "low-confidence" or "based more on analysis than hard evidence", or even just plain false, in order to fight an information war against Putin.
This is Caitilin Johnstone, the last Twitter account it still follow (via her insta), providing ALL THE RECEIPTS building on NBC [The US is using declassified intel to fight an info war with Russia, even when the intel isn't rock solid] just casually being like, yeah sure the US Govt is frequently straight lying to the world about Ukraine, and has been from the beginning, all to fuck with Putin's head… here's why that's a good thing.
And her take on why they can be so brazen about sowing FUD in the minds of the empire's heartland (or whatever CNN/MSNBC/ABC/BBC/etc viewers think of themselves as) - like you'd think a proxy war between two nuclear powers would be anxiety-inducing enough by itself, but no, they've gotta pour _oil on a fire, _all coz its in our* best interests:
So why are they telling us all this now? Is the US government not worried that it will lose the trust of the public by admitting that it is continuously lying about its most high-profile international conflict? And if this is an "information war" designed to "get inside Putin's head" as NBC's sources claim, wouldn't openly reporting it through the mainstream press completely defeat the purpose?

Well, the answer to those questions is where it gets really creepy. I welcome everyone's feedback and theories on the matter, but as near as I can figure the only reason the US government would release this story to the public is because they want the general public to know about it. And the only plausible reason I can think of that they would want the public to know about it is that they are confident the public will consent to being lied to.
It's all part of a really cool trend, innit. Like deploying psy-ops on your own citizens "for their own good": Military leaders saw pandemic as unique opportunity to test propaganda techniques on Canadians, Forces report says.
In completely unrelated news, if the supply chain gods favour me, I'll be spending the Easter break reading The Mighty Wurlitzer.
Absolutely Related: Organised Lying - George Monbiot
At the end of his excellent BBC podcast series about QAnon, The Coming Storm, Gabriel Gatehouse lamented the loss of a "common frame of reference" and a "shared sense of reality". I agree with him about the danger of conspiracy theories, but we should remember that when we last possessed a common frame of reference and a shared sense of reality, they were built on lies. Almost everyone in Britain believed that the empire was a force for good, and that we had a holy duty – the "white man's burden" – to either crush or "civilise" those races we labelled "inferior" and "savage". Almost everyone believed the lies of national heroism, the lies of the crown, the lies of the church and the lies of the social order.
Just listen to him harmonising with Caitlin here:
No terror or torture is required to persuade people to fall into line with these crazy beliefs. Somehow our system of organised lying has created an entire class of politicians, officials, media commentators, cultural leaders, academics and intellectuals who nod along with them. Reading accounts of 20th-century terror, it sometimes seems to me that there was more dissent among intellectuals confronting totalitarian regimes than there is in our age of freedom and choice.

We have a truth crisis all right. But it is much deeper and wider than we care to admit. Perhaps the biggest lie of all is that the crisis is confined to the Kremlin's falsehoods and the far right's conspiracy theories. On the contrary, it is systemic and almost universal.
Too. Much. Fun.
ADH: I think the point about previous ages of "consensus reality" being based on lies, bad science, worse ideology is really well observed. Is our present "epistemological crisis" a kind of decay resulting from neoliberal neglect of civil society? Or is it more of a dangerous overclocking of our mechanisms of knowing, driven by technology and social media and all the energies those developments have uncorked? Or is this just what happens when hegemonies collapse—the narratives go up for grabs—and most of history between empires has seemed, to those living it, equally chaotic and stupid? Or maybe the epistemological crisis is a kind of mass psychosis as we all realise that our runaway train is speeding towards an ecological cliff, and we have neither the time to stop the engine nor the courage to jump off. Or is it the reverse: are we actually getting more sane as our civilization accumulates and refines knowledge and wisdom, and all the conflict and confusion is a result of that growing sanity being emotionally taxing and unequally distributed? Might this actually be what it feels like to collectively come out of the dream of history, fitfully thrashing as we try to wake up? I think all these explanations have some merit.
---
Labor & Economics
CJW: Walk Away Like a Boss - Sarah Resnick at N+1 Mag (via Inhabit)
A really interesting look at the history and context of crypto's creation and recent flourishing, with a strong focus on the ordinary people getting involved and the economic circumstances that prompted their involvement.
No pull quotes, but well worth a read.
//
MJW: LGBTQ+ artists and those with disabilities see Etsy as a lifeline – that's why they're on strike - Candice Norwood for the 19th
Many of Etsy's sellers live at the intersection of multiple marginalized identities. For queer and disabled people like Grimm, who face disproportionate financial hardship and discrimination in formal work settings, Etsy's mission of lowering barriers to start a business was especially appealing. The site has built-in name recognition and trust among customers that sellers saw as a benefit to joining the platform. Economic data is limited, but queer people, particularly those of color, report higher levels of unemployment, working multiple jobs and self employment compared to non-LGBTQ+ people. Adults with disabilities experience poverty at more than twice the rate as those without, according to the National Disability Institute.
I'm a micro-business person on Etsy (like leather?), and the proceeds supplement my income, so this fee bullshit is starting to bite me. A 30% fee-increase hurts already-marginalised Etsy sellers the most.
---
Books
LZ: Fungi, an anthology of new weird stories organised by Silvia Moreno-Garcia and Orrin Grey
Just finished this anthology and I need to be honest saying that I did skip some stories. Sorry, but I cannot stand experimental literature that makes me question if I'm illiterate or that I cannot grasp the brilliant idea behind it – when, many times, there's absolutely no big idea, dude was just messing around with words. Anyways, but excluding these cases, some stories really impacted me to the point of inspiring an illustration that I did. That was the story "Tubby McMungus, Fat from Fungus" and it's beautiful how it feels like a story for children, but it's actually very grim, cruel, and even a bit gore? And there's also some other weird stories where people develop a fascination and are "possessed" by fungi. Overall, a quite good anthology.
---
Movies + TV
MKY: Imagine, if you will, an alternate history of the 20th Century. One where, a boy with a time machine had a quick chat with Stalin and told him what would become of him of the cause of communism after his death. How the great, patriotic sacrifices of the Soviets to defeat the expansionist young German empire would be erased. How that evil fascist empire wouldn't so much be defeated, as absorbed back into the Atlantic-led Liberal World Order. How things would play out from there. And Stalin was like, fuck it then. Nuke Berlin. Let Central Europe become a wasteland.
Imagine, if you will, some years later… a caravan of settlers from the asian steppes and balkan highlands, banding together to cross this wasteland and start a new life together in the depopulated (of humans), fertile regions beyond it. Imagine the various characters they'd met and the challenges they'd overcome. Even as their numbers fell, their resolve would build. They would become forged anew. Leaving their traumatic war years behind them. Nothing but a bright future ahead. Just imagine…
Unfortunately, that show doesn't exist. Yet. You can, however, watch Paramount+'s first prequel series to Yellowstone: 1883.
ADH: MKY, that pitch sounds great. So great that, not being up to speed on what Yellowstone is, I went googling for it expecting to find some kind of post-apocalyptic alternate history show about a world where a supervolcano blotted out the sky. Turns out it's a ranch drama? Anyway, Paramount please hire MKY!
---
Video
I'm going to do a stretch here, but while I was watching the video I was thinking how Sevdaliza is like our Millennial version of Björk. It's beautiful to see the comments saying stuff like "I absolutely don't understand what she's doing here, but I'm glad she's sharing her art with us". Well, as someone who has a degree in semiotics, things like these are like puzzles, challenges for me. And Homunculus is a short film featuring one of my favourite tracks (Oh My God) and some tropes that I'm sucker for (robot vs human, femme fatalle living alone in a modernist house lloollll Nocturnal Animals?) and I absolutely love how she used her pregnancy to make the video even more uncanny and powerful. If I have children, I definitely want to take some photos like this video.
---
Music
LZ: EOB - Brasil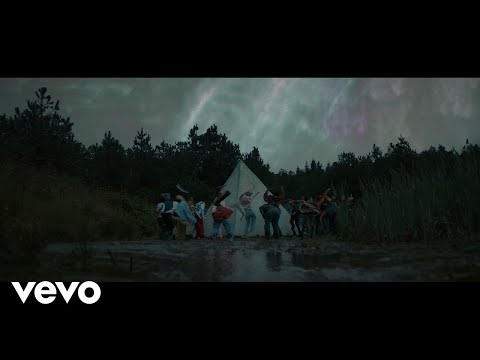 I'm dead. I didn't know Ed O'Brien of Radiohead lived in Brazil for a while. Apparently, he had an epiphany during a Carnival and created this song. He has another song inspired by the name of a (supposedly) hipster neighbourhood in Rio (Santa Teresa). I just found it brilliant how he managed to create a shoegaze song inspired by Carnival and still used some samba rhythms in the background of the song.
---
The Memes