Another week, another newsletter. Let's get to it!
Around the Web
Fun Stuff
This was hilarious when it happened and it still holds up six years later. 🤣
https://twitter.com/Tweet_Dec/status/1633995657454264320
Words of Wisdom for the Week
Danny's not the first to say this, but 100% co-sign.
https://twitter.com/DThompsonDev/status/1635651536276652032
Shameless Plugs
This past week I had a few things on the go. First, I gave a talk on end-to-end testing with Cypress for the Collab Lab Tech talks!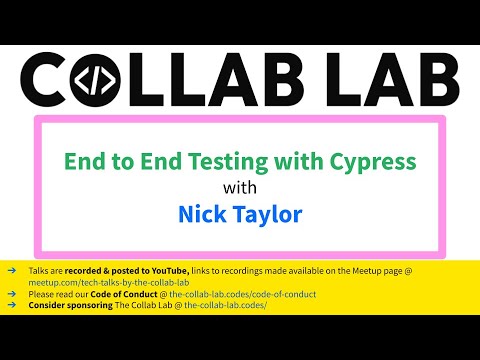 Wednesday, I got to hang with Andrew Hedges, founder at The Collab Lab to discuss why it's so damn hard to break into tech.
I also wrote a short post, Transform Your Portfolio Website with These Expert Tips. I know it sounds clickbaity but there are some useful tips in there!
Jobs
I post jobs in the iamdeveloper.com community, plus all other kinds of content, as do others. If you're looking for another friendly nook of the internet, head over to discord.iamdeveloper.com.