This one is coming in late this week. I returned late last night from RenderATK and forgot to schedule sending this out! 🙃
With that, another week, another newsletter. Let's get to it!
Around the Web
Fun Stuff
This just cracked me up. What is going on?! 🤣
Words of Wisdom for the Week
You don't have to be a top influencer to help ppl ! Mentor at your company, lift others up around you, be kind and make people happier after their interactions with you !
Shameless Plugs
I was at RenderATL all week, so I will share all the awesome pics with folks I met starting in this Tweet.
Last week, Erin Mikail Staples joined me on my Twitch stream to discuss open-source data labelling and its importance. We also took a peak at some of the tools that Label Studio provides.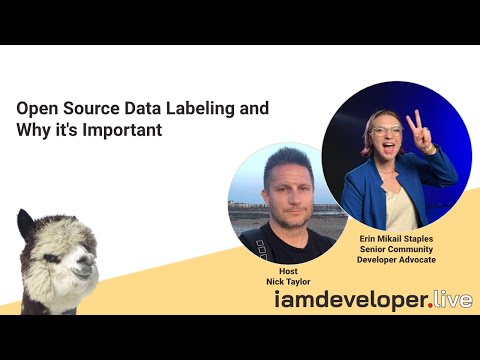 Remember to like and subscribe! 😎
Coming up this week on my Twitch stream, Glauber Costa, Founder/CEO at Turso shows us how to leverage data at the edge with Turso.
Reminder 👉🏻 iamdeveloper.com/pages/stream-schedule
And lastly, I'm on a panel at Front-End Test Fest this Wednesday, June 7th. Come hang with us!
Jobs
Nothing this week, friends! I was busy at RenderATL!
I post jobs in the iamdeveloper.com community, plus all other kinds of content, as do others. If you're looking for another friendly nook of the internet, head to discord.iamdeveloper.com.