Another week, another newsletter. Let's get to it!
Around the Web
Fun Stuff
Check out TAPEFEAR!
Discover the hidden gems on Spotify that would never normally get surfaced with their algorithms.
Words of Wisdom for the Week
Listening opens possibilities
The Creative Act: A Way of Being by Rick Rubin
I haven't finished the book yet, but it's full of gems. Definitely check out The Creative Act: A Way of Being.
Shameless Plugs
This past Wednesday, Colby Fayock joined me on my Twitch stream. We dug into some fun stuff with Cloudinary, Next.js, and a bit of AI as well!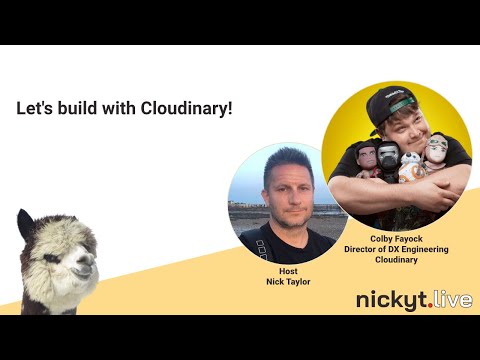 Remember to like and subscribe! 😎
It was a double-header week on stream. Erin Mikail Staples also discussed open-source data labelling and its importance. The recording will be dropping next week. For now, check out a highlight on Twitch.
If you haven't already, go and hit that Follow button on Twitch!
Just a heads up, there's no Twitch stream this coming week, as I'll be at RenderATL! If you see me, don't be shy and come say hello!
Jobs
I post jobs in the iamdeveloper.com community, plus all other kinds of content, as do others. If you're looking for another friendly nook of the internet, head to discord.iamdeveloper.com.