Hey there!
Here's your weekly German media recommendation from Monoglot Anxiety. This time, it's the historical drama series Barbaren, which you can watch on Netflix.
But first, a quick note from me:
The lazy Italian language experiment plods on, much as Danish and French are tempting me these days (turns out two of my friends can speak French. Who knew?). You can follow what I'm up to re: Italian, German, and everything else over at the Buy Me a Coffee page—or you can say hi on Twitter @monoglotanxiety and follow my chaotic stream of consciousness + opinions no one asked for on language learning if that's what you're into.
With that all out of the way, on to the recommendation!
Barbaren
A dark historical drama set during the Roman occupation of Germania, Barbaren feels a bit like Germany's answer to Vikings and The Last Kingdom—a quasi-historical retelling of mythicized historical events, except instead of Ragnar Lothbrok's Viking Age escapades or Alfred the Great's crackdown on Viking Age escapades, it's the Battle of the Teutoburg Forest some 800 years earlier. The series follows a cast of characters with varying degrees of historicity, including attested Roman military officials, Germanic tribesmen, and the German-turned-Roman-turned-German general Arminius. I tend to like shows like this, so I wasn't surprised that I ended up liking it after finally giving the first few episodes a try—and really, they have the Romans speak in Latin the entire time. That's enough to get me onboard with pretty much anything.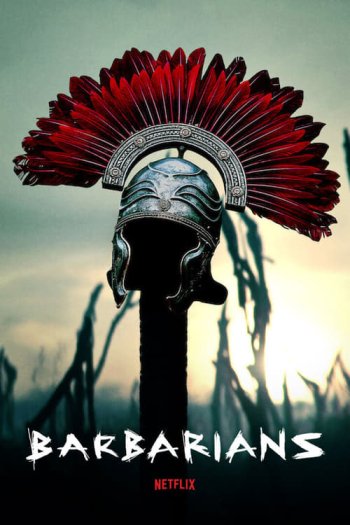 You can watch Barbaren on Netflix.
More politically delicate than you might think
The Battle of the Teutoburg Forest might seem like a natural candidate for historical dramatization: a major historical event and involved some fascinating characters, but there's enough left unknown to leave significant creative wiggle room. But retelling this particular historical episode for TV came with a major cultural complication—the far right. The battle itself and the general Arminius, a main character in Barbaren, belong to the pantheon of symbols of German nationalism favored by the far right. So the creators of the show had to delicately walk the line between making an entertaining series about an interesting historical event and avoiding the creation of something that would appeal to unsavory far-right groups. There's an interesting New York Times article that touches on the idea of "reclaiming" the history behind the show for anyone interested.
That's it for this week!
Elise from Monoglot Anxiety