here are some more art and art-adjacent things you might enjoy:
i can't explain how much i loved this animated fruit rap battle based on a uighur poem... p.s. the navigation buttons on this page are on the bottom left and right (i didn't see them at first)
image from triple canopy
maybe related? aruna d'souza reviews the met's new exhibition of international surrealism for 4 columns
Erna Rosenstein, Ekrany (Screens), 1951. Installation view. Photo: Aruna D'Souza.
more new york art... paddy johnson and william powhida talk about the return of arts fairs this year and all the associated issues they raise in the latest episode of their podcast explain me... also they talk about the art!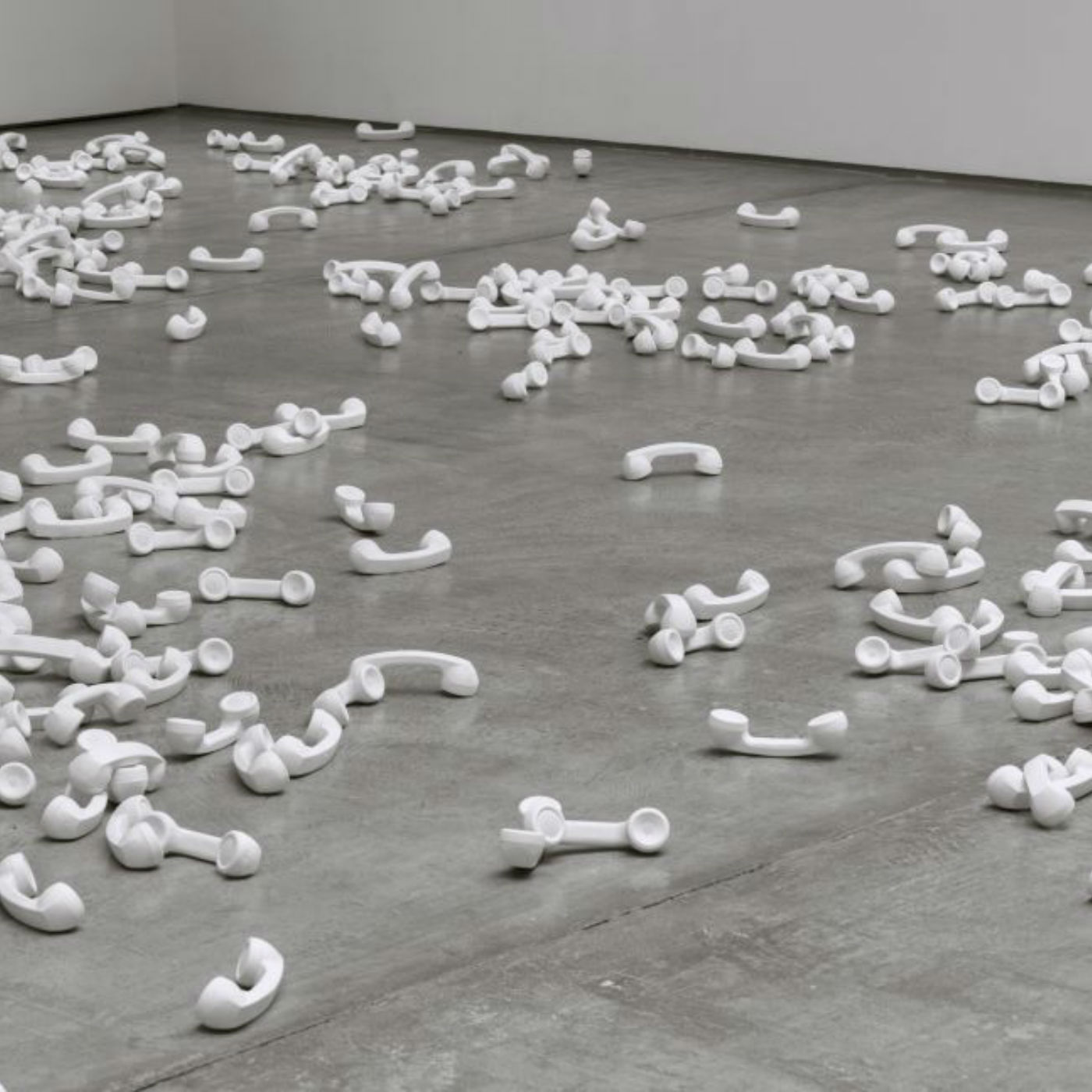 image courtesy explain me podcast
speaking of the art world, or as it's sometimes called the "arts community," here is a great article about the use of the word community by artists. i'm guessing we have all overused this word at some point, so it's cool to read this critical take on the potential and risks of community based arts.
Summaeverythang Community Center, Los Angeles (June 2020). Image courtesy of SLHStudio, Los Angeles, and David Kordansky Gallery, Los Angeles.
staying on the social/political theme, this interview with artist emilio rojas by the brilliant laurel v mclaughlin gets into lots of stuff, including archives, embodiment, and queer and immigrant identities... they go deep!
Naturalized Borders (to Gloria), 2019. Digital photograph with corn, beans, and rice, dimensions variable. Image courtesy of the artist.
interested in more embodiment? how about a discussion of the use of blood in contemporary art? yes please!
Andres Serrano, Semen and Blood III, 1990 [photo: courtesy of Andres Serrano and Nathalie Obadia gallery]
or maybe you prefer a ridiculously comprehensive research study of soft robotics' potential to facilitate human/nonhuman connection? the web presentation of this research is really beautiful even if some of it is just too dense for me to really understand
image courtesy the authors
or if you are sick of being in a body, you could think about the outside by browsing this collection of essays, projects, and reflections about the mississippi river in the anthropocene era
Photograph by Jamie Allen
well that's all for now. let me know if you loved/hated/were confused by anything i shared. and let me know if you find anything else cool i should read/look at/listen to!
thank you
martha