Dear imposters,
time flies. I know I'm repeating myself, but I've barely had a moment to breath since I last sat down to write these introductory lines. That sounds worse than it was, though: While I was very busy and am pretty beat, I've actually had quite some good times.
What I didn't have, however, was any time for blogging. First time since I started the newsletter (that was nine months ago)! So we'll do things a bit differently this time.
---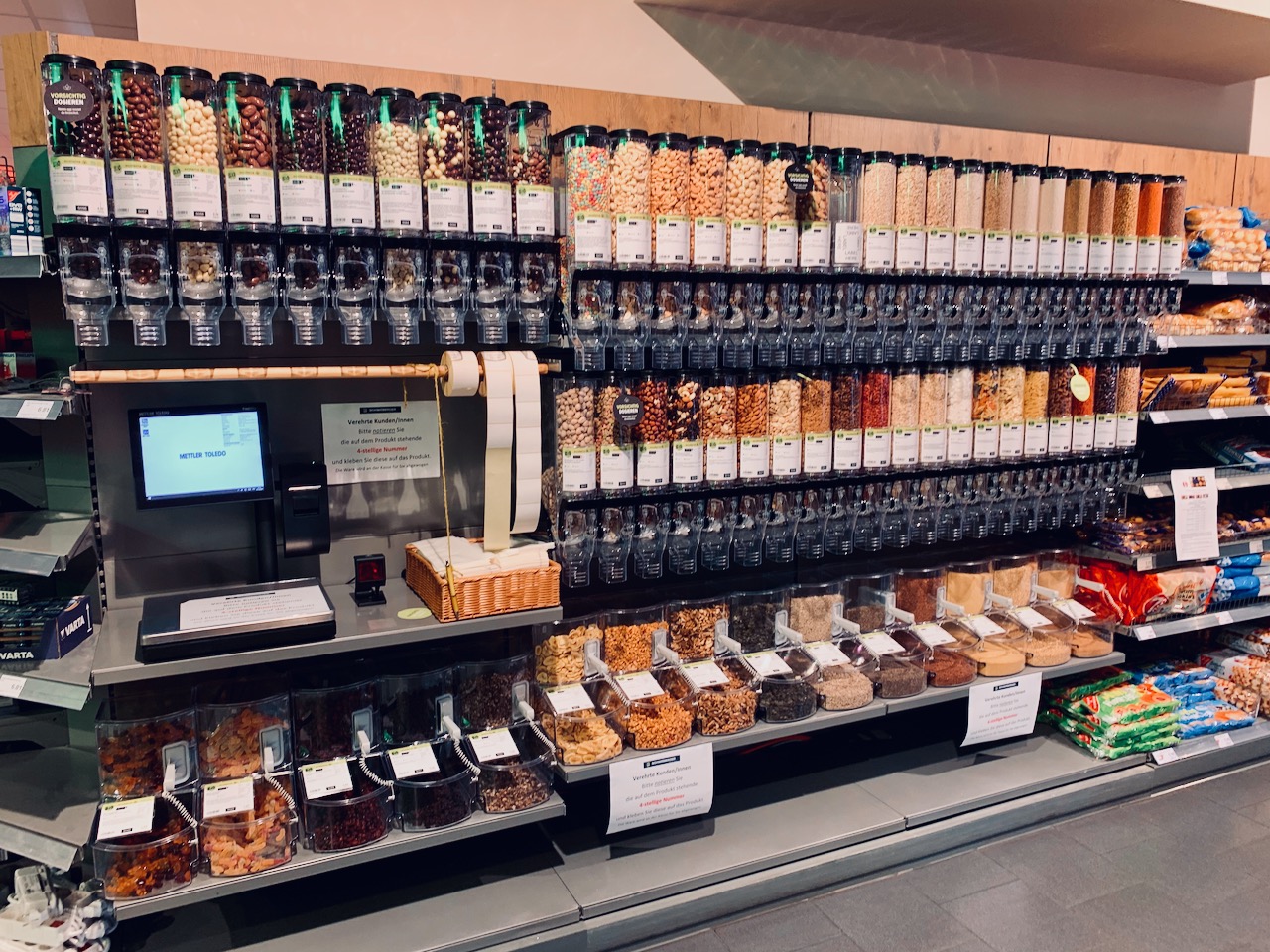 New "unpackaged shopping" section in my local supermarket. Not quite sure if all those manual handles etc. are the best fit for this whole global pandemic thing… but it looks cool!
---
A while back I mentioned that I was streaming more regularly, and as a matter of fact ever since then I have consistently been doing it – every Monday and Friday at 7pm at twitch.tv/manu_faktur. Quite a few of you actually already joined me occasionally! 🥰
For archival reasons I'm also uploading all my streams to YouTube, so I'll link to the four streams of the past two weeks. On each of the videos I have pinned a comment with a ton of timestamps where interesting things happened, so you can jump around a bit and hopefully you'll find something that makes you smile. Check out the two "Fun with animals" streams for a lot of insanely cute baby animals in Minecraft!
New stuff
Streams
---

What I currently spend a lot of time on: Minecraft and video editing.
---
After I did my Paper Mario video review I also mentioned that I want to make more videos in the future – and I still plan to do so, it just takes a really, really long time when quality time is so hard to come by. I think I started the above pictured project over a month ago and sometimes it's very frustrating how much slower I am in doing things than I am in imagining them – but I'm still making progress.
Alright, this took WAY to long to type already, so to finish let me just say I want to send all of you love and good vibes, because I have a feeling we're gonna need lots of that in the coming months. My current one-repeat song is Crab Rave, give it a listen if you wanna shake your hips as well! 🦀