Friends! Hello.
It's me, Adventure Cartoonist Lucy Bellwood, back in your inboxes after a long spell of silence. Those of you who joined up more recently may not know that this channel has lain dormant since the summer of 2019—but it has! I'm opting to call it a deliberate choice rather than a shortcoming. (May we all get a little more permission to go silent for a long while and trust that people will be happy to hear from us when we emerge in 2021.)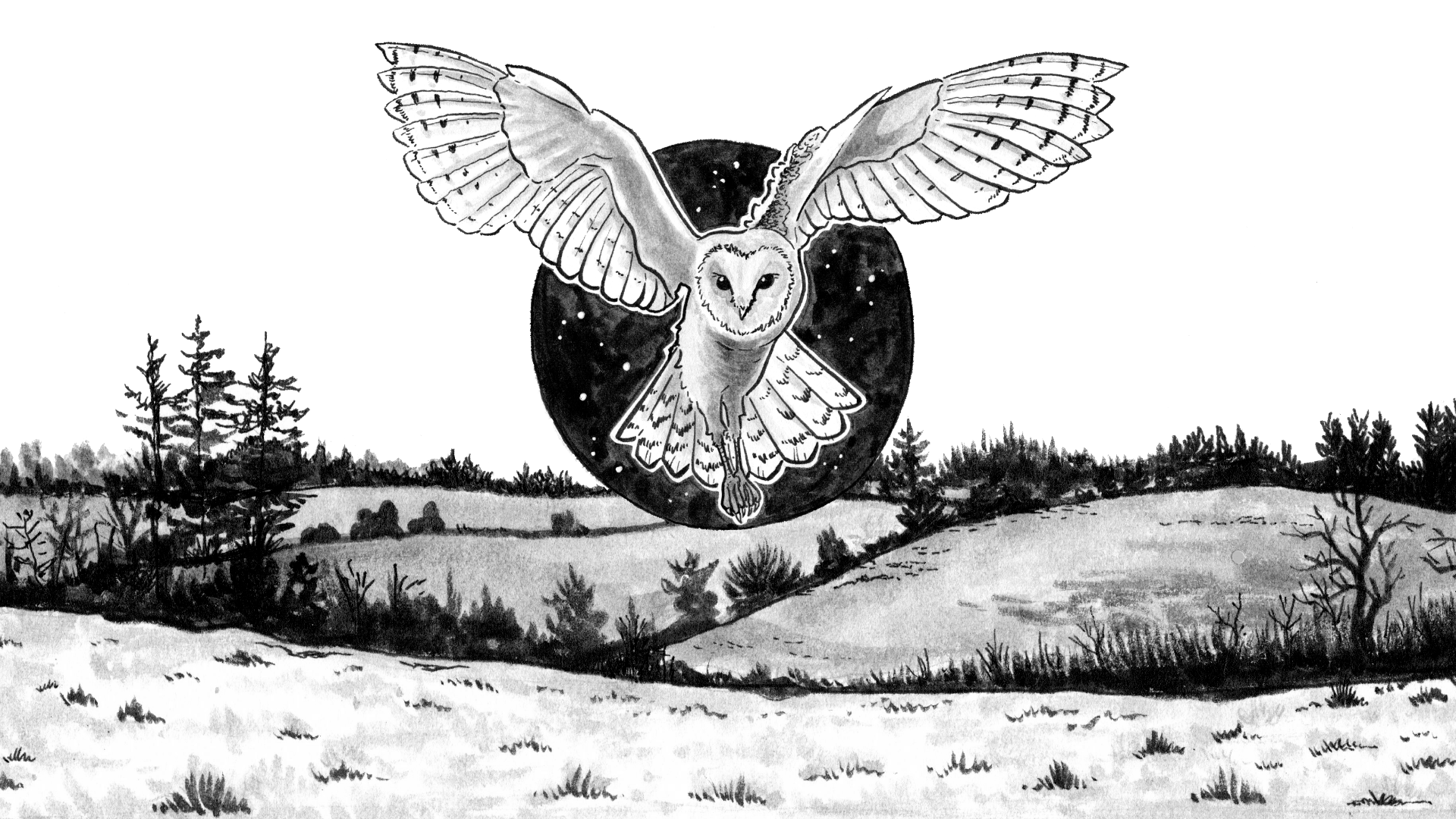 I'm writing today to celebrate the launch of a new project on Kickstarter called Tell the Turning. It's a collaborative effort between myself, poet Tara Shepersky, and micro-press publisher Stefan Lorenzutti. I'm providing illustrations to companion Tara's lyrical, place-based work, and the whole object is just going to be a 160-page sandwich of delight. If you're a wanderer, a birdwatcher, or a seasonal creature, I think you'll love it.
Maybe you keep up with me on Twitter or Instagram, maybe you're a supporter on Patreon (THANK YOU I LOVE YOU), but I'm guessing that some of you only hear about my work through this space, so this might be news to you! Honestly it may even be news to people on those other platforms. I've been reassessing a lot of how I interact with the web, and the slowness and gentleness of this book feels very much at odds with the urgency of social media. No better time to reactivate a slower, smaller newsletter community, right?
There's a lot of other stuff that's been going on for me since 2019, but I'll save it for when I get back into the swing of writing to you regularly.
For now, I'd love it if you took a look at the Tell the Turning campaign and maybe picked up some of these handsome items we'll be producing together.

I think about the lot of you frequently and fondly. Please feel welcome to reply to this email and let me know what's been emerging for you in the last 21 months. (And if any of you are postal enthusiasts, I'm excited to report that I now have a PO Box! You can find the address in the footer of this email. Write me! There's also an easy link to unsubscribe down there if you're ready to disembark from the good ship Bottleship.)
For now, I'll wish you all fair winds and following seas. More to come soon.
🌊,
Lucy