Rachel and I just uploaded our newest Creators.Chat on "Why You Suck at Art (and how to stop)": https://www.youtube.com/watch?v=HS_O9ChL0X4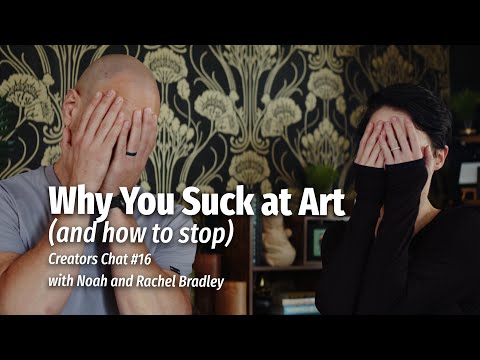 I think we all suck at some aspects of art. And sometimes we suck at everything. So it's important to acknowledge those areas, face them, work on them, and eventually master them (or at least learn to suck less). We had a lot of fun chatting, as usual, and I think we share some useful ideas in here.
I've got a week left in the Kickstarter campaign for Paint Figures Better! Things are going well still and we're 115% funded. I'm very very excited to get these books ordered and then out to everyone later this year. I have a feeling my mind will be blown when I finally get to hold a copy of this.
On a personal update, I had my post-op appointment for my neck fusion. My neck is... fully fused! The surgeon was very pleased with everything and said I can basically go about my life (cautiously). I'm still hard at work getting my right arm functional again. But I'm pleased to report that I can pick up my water bottle again, which is a pretty significant step in the right direction.
Hope you're all doing well and thanks for being here for me!