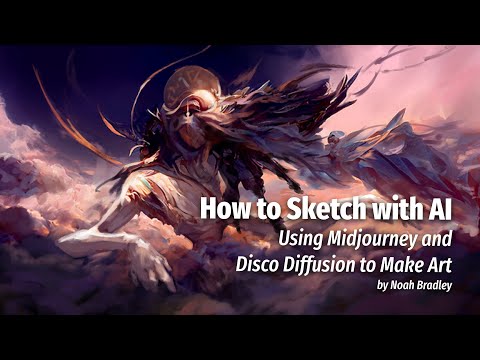 I've added a video on my youtube channel about my AI sketch process using tools like Midjourney and DIsco Diffusion. I've had a blast working with these tools over the past couple weeks and wanted to share some of my experiences and suggestions about them. Check it out if you're interested.
I've also gathered a bunch of the high res files, renders, and settings that I've been using into a big download for anyone interested in taking a closer look at how I made these images. Might help if you want to get started and are struggling with getting your prompts just right or wondering how to best take a raw image and turn it into a nice sketch.
Thanks as always for your support. I'm so glad that I get to continue making work and sharing with people. I'm blessed.