I've edited, updated, and expanded my article, How I Became an Artist. It's been 7 years since I published the original and it's had nearly a million views since then. So I thought it was due for an update.
A lot has happened in my life and art in the last 7 years. Some of the best and worst events in my life so far. It's been quite the roller coaster.
Click here to read How I Became an Artist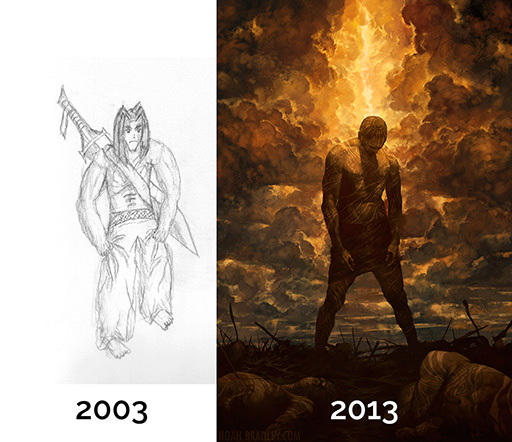 How I Became an Artist
The 19 year journey of my art so far. See my art progress and change as I overcome the trials and blessings of my life as an artist thus far.
It was an emotional journey to write some of this and to look back on my life, but I hope you enjoy it.
---
If you're in a reading mood, I've also published a few little articles on Reference.Pictures in the past few weeks:
They're all borderline blog spam, but I think they're also pretty useful. I hate the nonsense AI-written blog posts you find all over google these days, so I wanted to write more genuine stuff (that just happens to look a little like spam).
---
In less-fun news, I screwed up my neck this past week. I'm not sure exactly what's going on with it yet (herniated disk maybe?) but it's not very fun. I can't lift my arm right now. I can still paint, thankfully.
Getting older is fun.
Thanks for reading and I hope you enjoy some of this stuff. Let me know what you think of it!