Hello Friends,
Like many of you this holiday season, Nidhi and I decided to remain at home instead of traveling across the country to be with family. The choice was easy but still painful – the days leading up to Christmas include both Nidhi's birthday and our wedding anniversary.
Despite having to cancel a coastal, weekend getaway for our anniversary due to California's latest shelter-in-place order, we did our best to celebrate everything else at home.
We bought more Christmas decorations (including our first outdoor lights – to which our neighbor gave an enthusiastic hell, yeah! when he saw me putting them up), Nidhi made her mom's biryani and tuna cutlet (her family tradition), and I made her a Japanese–style strawberry shortcake for her birthday, with 6-feet-apart-outdoor friend visits and family video calls sprinkled in between.
In lieu of family, food.
In case you forgot: you likely signed up for this newsletter on my website, jstnbrbr.com. I'm able to publish this email every month thanks to the support of my Bonsai partners. You can read through the archives or unsubscribe at any time via link in the footer.
The forest and the trees
Over the Thanksgiving holiday I launched the very first website for the TinyTree Grant!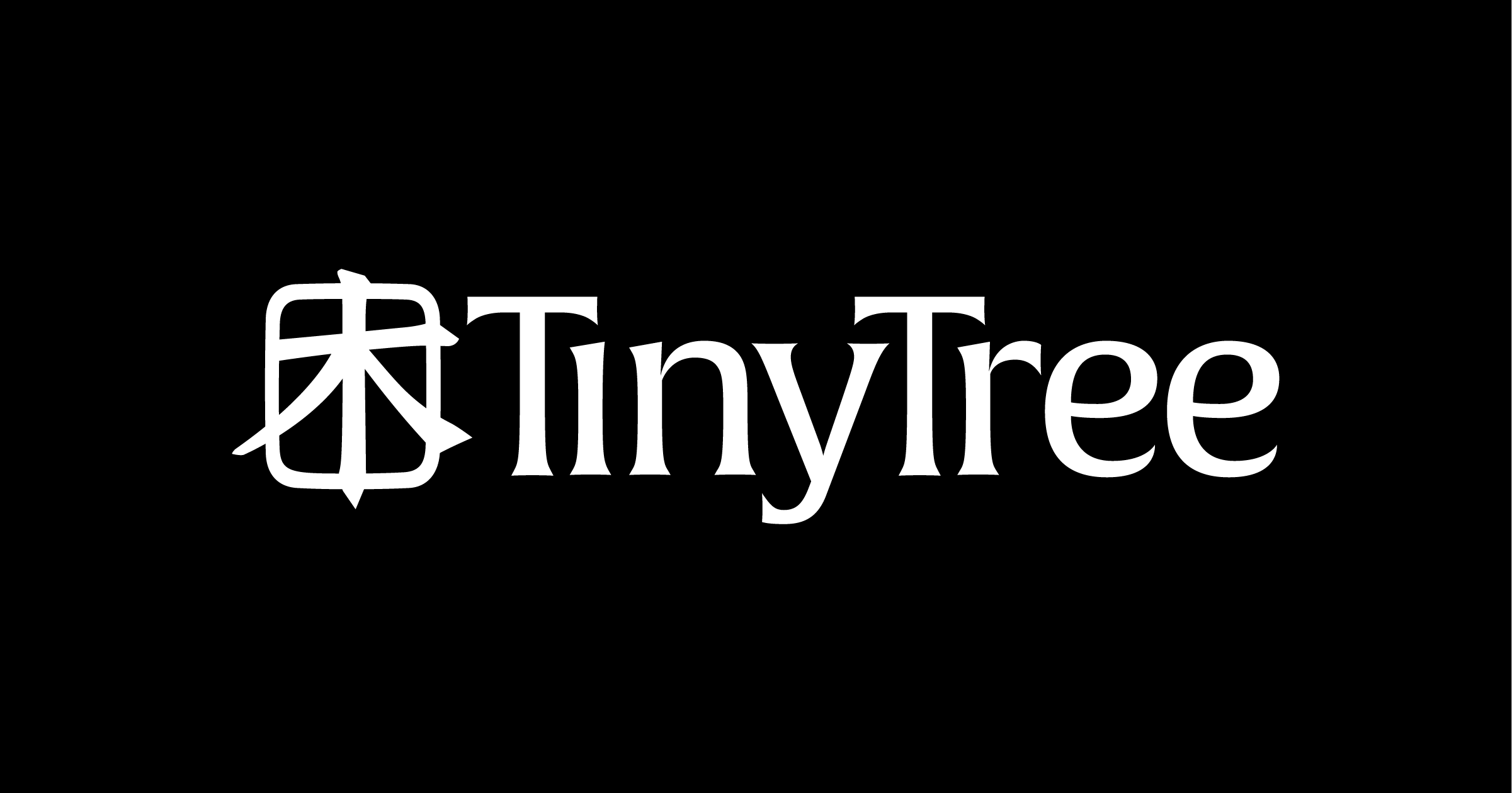 TinyTree Grant
TinyTree is a $500 micro grant for solo creators who are cultivating depth and beauty.
I used the website as an excuse to depart ever so slightly from my personal aesthetic, which might be described as "Zen Zebra" (white, black, and not much else 😅). So in an attempt to build an aura of intrigue, I went "dark mode" with a peachy? – yes, peachy – accent color.
(In case you're wondering: I'm only slightly embarrassed by the fact that I consider my use of an accent color to be a "risk.")
Before this, I was using a single page on my personal website as the application form. It was a janky setup that worked well enough as an MVP to field applications from the first batch of applicants, but it didn't feel very accessible or robust.
Giving TinyTree its own home legitimizes it as a "real thing" (the power of domain names 🤷‍♀️), but more importantly it provides a space to promote creators and their work (as I did with Jamila, our very first grant recipient) that is also easily shareable.
It also forced me to articulate why I created this grant in the first place, which I explain on the About page:
>"My experience working in Silicon Valley (previously at Google, now at an autonomous vehicle startup) has taught me a lot about venture, value, and ambition. > >It's also made me a firm believer that not everything of worth in this world needs to scale or have a massive audience. Building forests is a worthy endeavor, but I think we need more bonsai. > >That's why I created TinyTree: to help others publish small, meaningful creative projects that cultivate depth and beauty."
I like this concept of balancing the forest and the trees.
Professionally a lot of my work has been in the "forest" category – a user base in the billions (when I worked at Google), the world-shifting infrastructure of self driving cars (at my startup now). And so it's been nice to personally focus on the "tree" category – a self published book (100 for 100) and, of course, my Bonsai projects.
There's a small tree in my neighborhood, a few doors down from our apartment that stands alone. It gave a spectacular fall display:
This tree doesn't have a review on Google Maps. If you lived even one street over from me, you may not even know that it exists.
But there it is doing its best to be the best tree it can be for the people who are there to enjoy its presence. Which I do, every time we walk or drive past it.
The tree is, as it is, enough.
The website launch for TinyTree came at a perfect time – Jamila kindly shared the link on Twitter in a reply to a verified account which led to a flurry of new submissions!
I worried at times that receiving the first batch of applications a few months ago was a result of…luck.
But this second wave of applicants and the overall quality of their submissions has made me confident that TinyTree is filling a void in today's world. It can (will!) make a meaningful impact, one tree-sized project at a time.
If you know a creative who might be interested in the grant – particularly if they're in the field of writing or photography – please share TinyTree with them.
Or maybe you're interested in helping me fund a grant?
Bonsai Partners are already in on the fun (as I use a portion of their financial contributions to cover half of each grant), but I'd like to open up this opportunity to more people (and without the assumption that you primarily want to support my creative work).
We all support creativity through consumption – watching TikToks, listening to a song, reading a book, subscribing to a newsletter, playing a video game – but nothing feels as magical as helping manifest creativity.
I hope TinyTree can become a low stakes, enjoyable gateway for those of you who are interested in not just consuming creativity but also in making it possible.
If you're interested in contributing $50, $100, or $200 towards the next TinyTree grant, please reach out!
---
A few good things
Though it's too late for a Christmas gift guide, it's always a good time to treat yourself – or a friend! – to something nice. Without further ado, something sweet, something savory, something software.
Something sweet
Cocoa parlor is a Californian company that creates the best dark chocolate I've had (their chocolate is also vegan, though I am not).
Their "Night Train 75" (with cocoa nibs) and "Popped Quinoa 70" are especially addictive, and of course, bonus points for attractive packaging. Even more bonus points because I learned about this from the Bonsai partner highlighted at the end of this email.
Something savory
I lived in Savannah, Georgia for two years as a college student and the best part of that experience was eating a Godfather sandwich at the South African inspired Zunzi's. I dreamed about Zunzi's after moving away, until they made their famous Zunzi's sauce and dressing available to order online 😍
Fry some chicken and sausage (boerewors, specifically), put it on top of rice, and douse equally in both sauces. Trust me.
Something software
After "upgrading" my Mac to High Sierra, my trusty 'ol companion of over a decade – JiTouch – breathed its last (more accurately: was choked out by an increasingly inflexible OS).
Without the tool, which enables you to create custom trackpad gestures for controlling various parts of your Mac (eg. switching tabs or moving windows), I find using my computer to be excruciating. I panicked, and then I purchased Multi touch and for the price of $15 everything in the world was ok again. Once you use it, you'll never be able to go back to the way things were.
---
Thanks for taking the time to read, I think I wrote half of this newsletter in parentheses (smh). I'll see you all again in 2021.
Until next time,
Justin
---
This month's email was supported by...

AL+EL, you are beacons of hospitality and grace. I still remember your response when I shared my plans for Bonsai with you: "that sounds like a lot!" (you were right) Thank you for helping me make "a lot" happen!