Hello Friends,
I've been burned out. Emotionally, spiritually, and creatively.
That's why I haven't sent a Bonsai email to you since April (when I wrote a silly analysis of a silly Netflix show), even though I try to publish this newsletter monthly.
But perhaps I've spared you – one of my drafts was a 1,000 word ode to Cleanshot, a $29 piece of software that drastically improves taking screenshots — GIFS even! — on Mac.
In case you forgot: you likely signed up for this newsletter on my website, jstnbrbr.com. I'm able to publish this email every month thanks to the support of my Bonsai partners. You can read through the archives or unsubscribe at any time via link in the footer.)
The Emergence of Core Values
There were many contributing factors to my burnout: the grind of leading a small team at a high growth, Silicon Valley startup for the past two years, compounded by the fatigue of navigating a horrendously managed pandemic, compounded by America's rampant white supremacy and ceaseless disdain for Black life.
But the cherry on top of my Burnout Sundae was a 12 week stretch of work that was so all-consuming it would make a black hole blush (and with that sentence I've used up my allowable number of metaphors for this email).
So I took a week off, and for the first time in months had enough mental margin to reflect on how my life has changed in the past six months.
If there's been one positive consequence of the pandemic, it's the ways in which it has forced me to reckon with questions about my life like:
How should I be spending my time?
What do I care about?
Who are my best friends?
Even though these questions had been brewing in my heart since sheltering-in-place, I wasn't able to articulate them until one of my wisest friends told me that it's times like these when core values emerge.
Nidhi and I were already acutely aware of how our privilege had not only shielded us from the worst of the pandemic (we kept our full-time jobs, continued to work from the safety of our own home, we don't have children or at-risk family members to care for, and I'm not a target of systemic racism) but also afforded us a choice of response other than survival: we could choose to either wait it out or dig into reality and help shape the future.
So we made changes across our time, money, and communities: we left our predominantly white house church that we'd been involved with for many years, we started regular donations to The Bail Project, we bought an electric car, we moved to a larger apartment with a backyard spacious enough for social distance hosting.
All of these decisions were steps towards shaping the future in alignment with our emerging core values.
Which brings me back to Bonsai.
---
Bonsai: Season 1 Review
In August 2019 I sent an email describing my plan to launch three passion projects (and a partnership program) with the mission to:
"publish writing and design projects that cultivate depth and beauty"
The three projects were:
Bonsai (what you're reading) - email newsletter reflecting on life, culture, and design (published 1x / month)
The Valleyist – email newsletter exploring the intersection of technology and spiritual faith (published 2x / month)
Technicolor - online magazine celebrating multi-ethnic relationships through conversations and photos (published 1x / month)
This plan was ambitious (or, as a close friend described it to me when asking how I planned to do this while working at a startup: "no offense, stupid").
It was risky, and I spent a lot of time drowning myself in self doubt with questions like:
Are these projects the right projects?
Is there an audience for any of them?
Will I be able to create enough original content across three separate projects for an entire year?
Will I want to continue these projects after one year?
Will anyone believe enough in me or my mission to support my work financially?
One year, ~40,000 words, 5 longform interviews, and hundreds of subscribers later I'm thrilled to say the answer to each of these questions is yes!
I'm proud of what I've been able to accomplish on my own time outside of work, in the middle of marriage, in between a social life, and in spite of a pandemic 😅
Here are a few of my personal favorite pieces that I've published across each project over the past year:
Tesla's Cybertruck: A Futuristic Design Sabotaged by Hypermasculinity | by Justin Barber | Medium
A few weeks before Tesla's Cybertruck reveal in November 2019, Elon Musk teased the vehicle's radical design on Twitter
The Uncanny Valley of Prayer. Like a video call, but worse | by Justin Barber | Medium
Like a video call, but worse
Email, Algorithms, and the Vulnerable | by Justin Barber | Medium
For a brief moment last year Silicon Valley's hottest new product was an email app called Superhuman. The email service costs $30/month…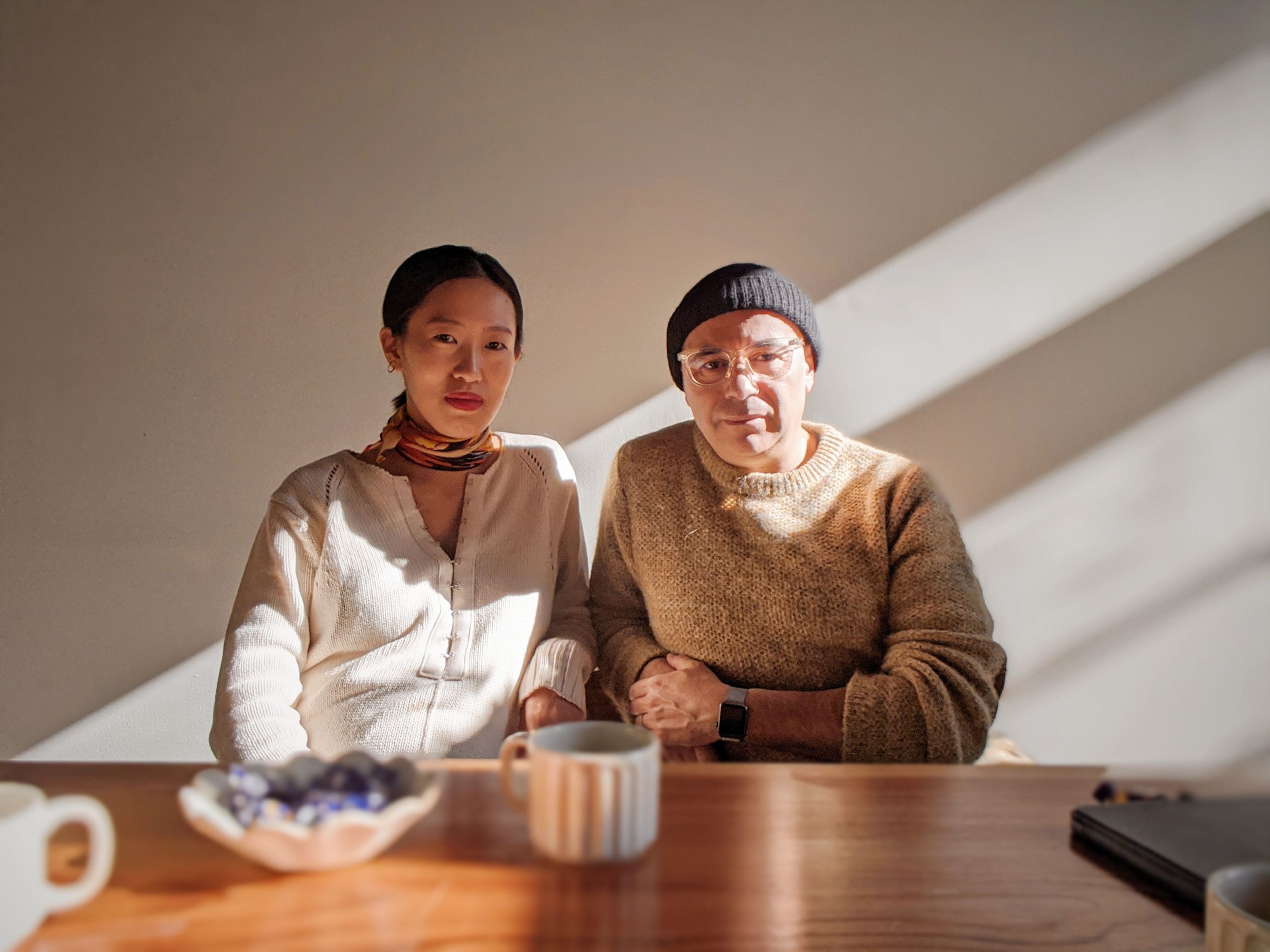 ---
I couldn't have done any of this on my own volition — the accountability and encouragement from having a small but dedicated crew of Bonsai partners who chose to financially support this work are the only reason I was able to produce any of this year's content.
While I haven't been able to publish as much as I've wanted to since the pandemic started (or as consistently throughout the year as I had originally hoped), the core value and my desire to continue publishing has only grown ("cultivate depth and beauty" may very well be my epitaph).
So I'm doubling down on the same projects for the next year with a renewed energy and focus.
---
Bonsai Season 2: Creativity as a Spiritual Discipline
The biggest way I feel like I can improve my work for the next year is by publishing all three projects with more consistency.
Previously I worked on Bonsai projects during nights and weekends "when I could," but it's impossible to stick to a publishing schedule without establishing regular rhythms.
So this year I'm taking a more disciplined approach to my creative process.
Back in April, less than a month into sheltering-in-place, I wrote in an email for The Valleyist:
"I've been wondering what the longterm affects of the pandemic on me will be. Once the constraints of the pandemic are lifted, how will I see the world differently? What will I be scared of? What new habits will I have? If nothing else, I hope that I'll start to incorporate creativity into my life as a spiritual discipline in the same way I regard prayer or reading scripture."
What exactly does the concept of "creativity as a spiritual discipline" mean? I don't know! But I'm exploring the concept through a practical approach:
I don't look at my phone in the mornings until after I spend at least 30 minutes writing (and I cut off wifi to do it)
I'm interviewing other creatives about what the terms "creativity," "spirituality," and "discipline" mean to them, and will incorporate their stories into my own reflections in this newsletter (the first interview is done!)
I'm giving away multiple $500 "Tiny Tree Grants" to other solo creators who are working on or want to start small passion projects in the ethos of "cultivating depth of beauty"
In fact, I've already awarded the first $500 Tiny Tree Grant to a solo creator in New York, and I'm excited to share what she's been working on in with you in my next email.
If you have thoughts or feedback on any of the above (especially around creativity and discipline), I'd love to hear from you.
And if you're interested in supporting my next year of work, you can become a Bonsai partner for $50 or $100/year in exchange for monthly behind-the-scenes updates and small playlists (like this and this).
As always, this newsletter (and all other Bonsai projects) will continue to be freely accessible to all.
Here's to another year of more creativity, growth, and discipline.
Friends, I'm so grateful that you're here — thanks for allowing me the time and space of your inbox.
Until next time,
Justin
---
PS – last month my team at work launched a new company website and wrote a 1,000 word blog post that outlined our creative process. I think the website is very chill and that our approach was also very chill and if you read about it, that would also be chill.
---
This month's email was supported by...

JW+TW, thank you for being the very first Bonsai partners. You signed up without hesitation and before I even had anything to show for it! Your interest, understanding, and encouragement have been invaluable since day one. Thanks for showing me what it looks like to approach ideas with imagination and curiosity.