Hello Friends,
Every day for the past five years I've driven myself to and from work. But no more! Nidhi and I have swapped roles – she drives herself to work while I take the train.
I now have a 25 minute walk to the train station, and during one of these recent walks I came to a simple realization:
I miss driving.
(In case you forgot: you likely signed up for this newsletter on my website, jstnbrbr.com. I send a new email every month thanks to the support of my Bonsai partners. You can unsubscribe at any time via link in the footer.)
Well, not so much the act of driving itself, but everything that comes with it – being on my own schedule, choosing my own route, being in my own personal space.
And I don't mean "miss" in the sentimental way you miss your childhood friend who moved away, I mean "miss" in the way you miss your morning coffee when you don't have it.
So "miss" isn't actually the right word to use…it's crave. I craved driving. Even though I didn't realize it, I'd been using my time in the driver's seat to reinforce the illusion that I decide what, how, and when things happen in my life.
And all it took was a minor inconvenience, a change in daily routine, for me to confront how deeply that that desire for control runs in my heart (in other words, driving wasn't the only thing in my life I was using to feed my craving for control).
How easily I was exposed!
Desiring control isn't inherently bad, of course – in many ways it's healthy – but this experience taught me that if I leave the feeling unchecked it will subtly twist me into someone who only cares about myself. I'll become my own god.
Eventually we'll get a second car and I will return to the driver's seat. But I'm hopeful I'll be able to do so in a spirit that's a little more humble, a little more grateful, and a little more mindful.
---
New Technicolor Interview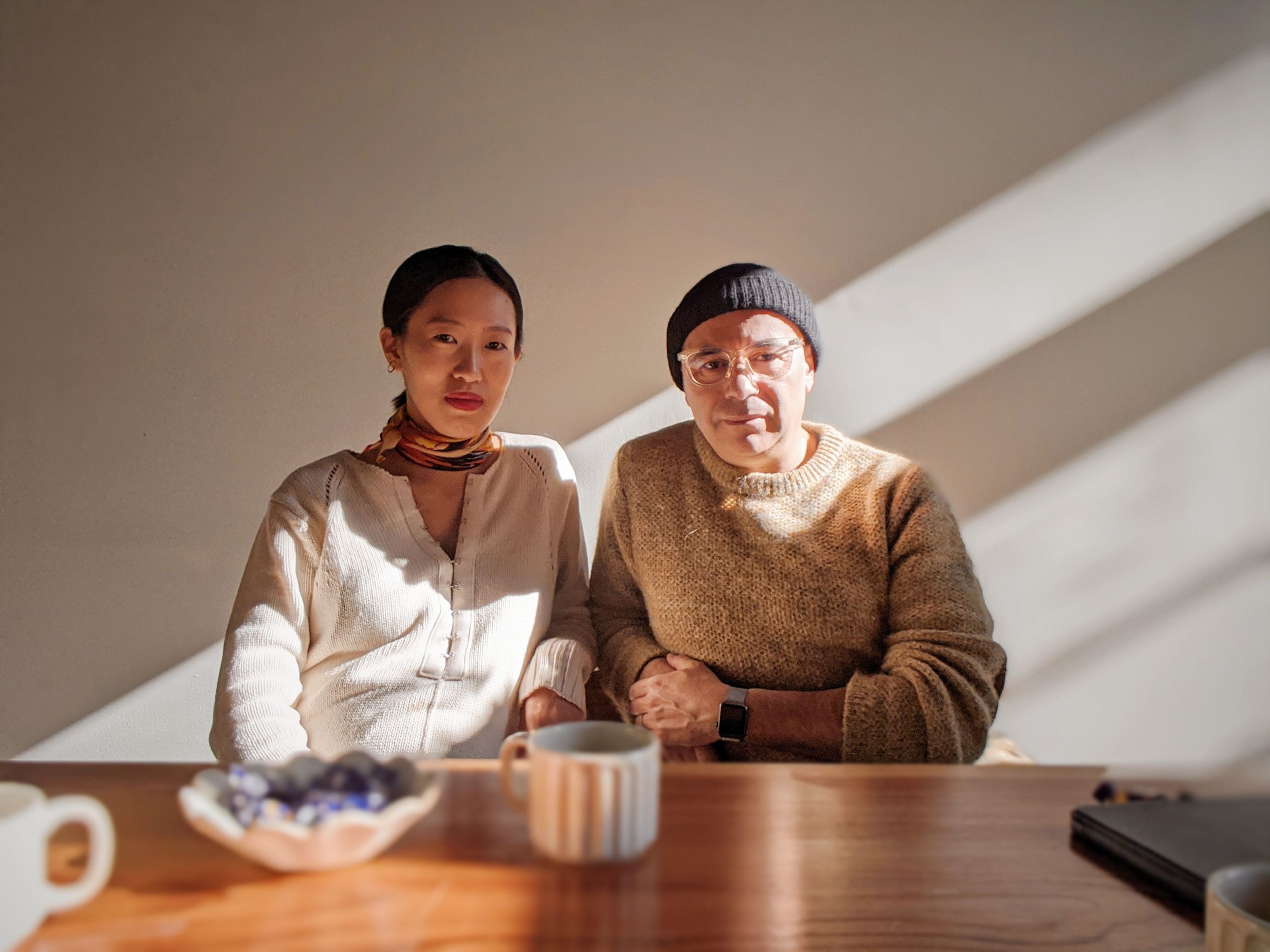 While I was in Japan last month I had the joy of interviewing Yuka and Luis for Technicolor (my side project that celebrates multi-ethnic relationships through conversations and photos). Together they run Almost Perfect, a charming Tokyo-based residency for creatives.
I had Instagram DM'd them about attending one of their gallery shows, and Luis replied by volunteering to be interviewed for Technicolor!
The way we connected and the interview itself was so encouraging to me. Each interview takes about 20 hours of work, and I was beginning to feel like the amount of work wasn't translating to a meaningful impact.
In 2019 I published 3 interviews in 4 months — so in total that meant editing 4 hours of audio, 31,252 transcribed words, and 500 photos down to 6,600 words and 27 photos.
But talking with Yuka and Luis reignited my passion for the project, and I'm excited for the ways Technicolor will grow in 2020. Two more interviews are in the queue!
---
Newsletter Recommendations
I subscribe to probably around ~20 different newsletters from individual writers/creatives/etc (and financially support two or three). I'm happy to share the full list with anyone who's interested (just reply here) but I wanted to highlight two that I recently discovered:
By Vicki Boykis, a data scientist and mother of two based in Philadelphia. Vicki explores the cultural ramifications of what's happening in the tech industry in a way that's both easy to understand and captures nuance. I love reading Vicki's perspective because it expands the lens through which I understand the world – like her blog post Meghan Markle's heels.
By Navneet Alang, a Toronto based writer who writes things like Mark Zuckerberg's reckless idea of free speech.
Instead of describing the newsletter, I'll simply paste the recommendation I read that convinced me to subscribe to Navneet's newsletter sight unseen:
"Nav is also someone who is often, very transparently, figuring things out, which makes reading Nav different from reading other writers (even very good ones) whose approach feels like… I don't know, a long sigh, followed by the burden of explaining something they've understood for years. And maybe that understanding is, in fact, correct, and valuable… but who wants to read anything with that tone? Better to read Nav; better to figure things out together."
Better to figure things out together!
Friends, I hope this for my own writing too – that my tone will be invitational and curious.
I certainly appreciate you being here with me.
Until next month,
Justin
---
PS – Here are some longform pieces of writing that I've enjoyed over the past year: