---
✨ Welcome to a new issue of Inspired By. Here's all the cool stuff I've come across this past month. ✨
---
❣️ Kokoro
Kokoro is a high contrast display serif with a pinch of quirkiness (used in this issue's header). Kokoro's personality varies from very calm and distinctive italic forms all the way to a more lively and edgy non-italic look and feel, which brings the youthful energy of a punk-rock kid from the block.
(via Dense Discovery)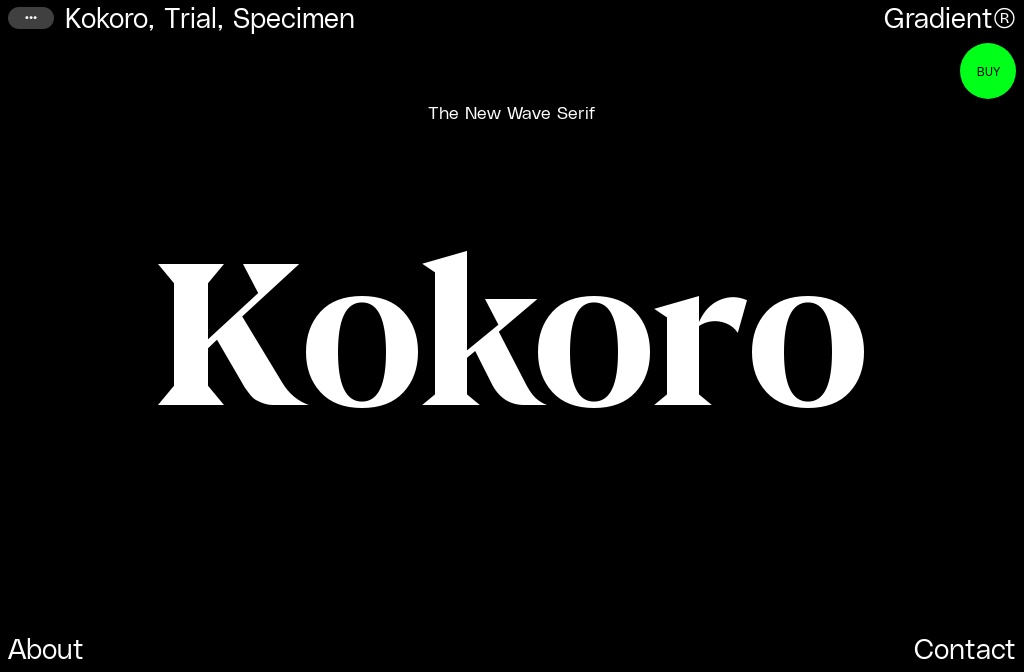 Kokoro
---
🤖 John LePore
As the principal creative director of Perception, the Emmy-nominated design lab from New York, John LePore has pioneered UI in films for the past 16 years. Just in the Marvel universe alone, he's been part of The Avengers, Iron Man, Thor, Captain America, Spider-Man, and the beautiful Black Panther technology that could empower any tribe.
Discover how to take audience members on a journey where they can understand future interactions – and why it's important to obsess over the reality of any detail.
Verwondering met Harald Dunnink
Just in the Marvel universe alone, he's been part of The Avengers, Thor, Iron Man, Captain America, Spider-Man, and the beautiful Black Panther technology that could empower any tribe.
---
🐻 The Bear
A young chef from the fine dining world comes home to Chicago to run his family sandwich shop after a heartbreaking death in his family. As Carmy fights to transform both the shop and himself, he works alongside a rough-around-the-edges kitchen crew that ultimately reveals itself as his chosen family.
Loved this series! It has interesting characters and dialogue and it gave me a renewed appreciation for people that work in kitchens.
Here's the trailer: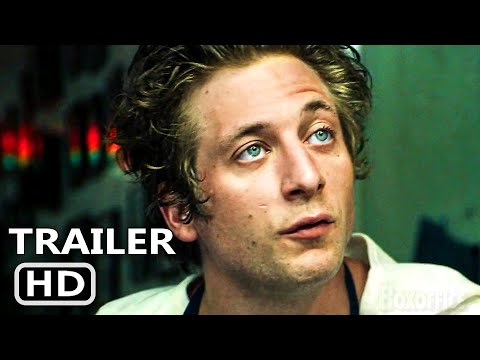 And watch this spoiler free review, to learn "Why The Bear hits so hard"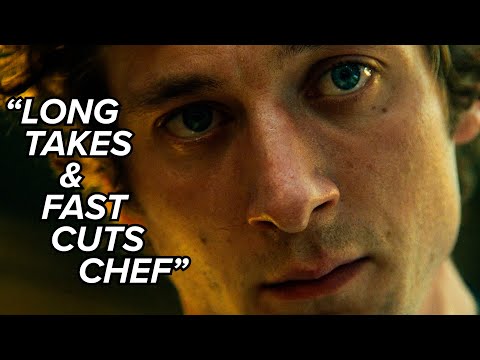 ---
🚙 Make My Drive Fun
What a cool roadmap tool! It will generate a driving route between two cities and then it will attempt to find any of the 12,000 novelty features that are within 20 minutes driving distance of the route. These are then sorted, collated, and displayed on the web page. Made by Zack Scholl back in 2017.
(via Swiss Miss)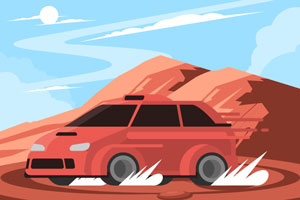 ---
🎨 An interactive guide to color & contrast
This website is for designers to learn about color, contrast, and how it can affect experiences of a user interface. It provides quick access to relevant information at any point in the design process.
It combines scientific, theoretical, and practical information into a single location as digestible content with actionable insight. Each topic cross-references related topics for deeper learning if you want to know more.
---
🎧 Smartless
A funny podcast series where Jason Bateman, Sean Hayes & Will Arnett talk with all kinds of celebrities like Ewan McGregor, Kenan Thompson, Jordan Peele, Jack Black, Kristen Wiig and Arcade Fire.
---
🦸‍♀️ Notable People
Using data from Morgane Laouenan et al, the Notable People Map is showing birthplaces of the most "notable people" around the world. Data has been processed to show only one person for each unique geographic location with the highest notability rank.
(via Dense Discovery)
---
⚡️ Same Energy
Same Energy is a visual search engine. You can use it to find beautiful art, photography, decoration ideas, or anything else. Same Energy's core search uses "deep learning".
The default feeds available on the home page are algorithmically curated: a seed of 5-20 images are selected by hand, then our system builds the feed by scanning millions of images in our index to find good matches for the seed images. You can create feeds in just the same way: save images to create a collection of seed images, then look at the recommended images.
---
Thanks for reading and until next time!
---