A weekly newsletter with designy things
---
🚇 New York City has a new digital subway map
Work & Co has launched the first major redesign of the MTA subway map in decades, and acclaimed filmmaker Gary Hustwit documented the process of creating a new live map to help New Yorkers and tourists better plan their journeys.
See the Live Subway Map in action here. (Zoom in to see the subway cars move!)
(via Kottke)
The Map on Vimeo
"The Map" (Work & Co x Gary Hustwit, 2020) is a short documentary about a digital redesign of New York City's iconic subway map. Filmmaker Gary…
---
🦘 Gowalla is back?!
Back in 2007 Gowalla launched as a social check-in app/game that competed with Foursquare and closed in 2012. And now they're back, but this time as a worldwide augmented reality social game that inspires you to go all the places, and do all the things. 🤷‍♂️
With an updated logo by Jessica Hische.
Gowalla | Coming 2021 | A Social Game in the Real World
Gowalla is a worldwide augmented reality social game that inspires you to go all the places, and do all the things. Join the waitlist today and be among the first to have access when we launch.
---
📺 Descript
Descript is a collaborative audio/video editor that works like a doc. It includes transcription, a screen recorder, publishing, full multitrack editing, and some mind-bendingly useful AI tools.
This has to be one of the best marketing video's ever, love it! And the app looks like magic 🧙‍♂️
(Via Andreas)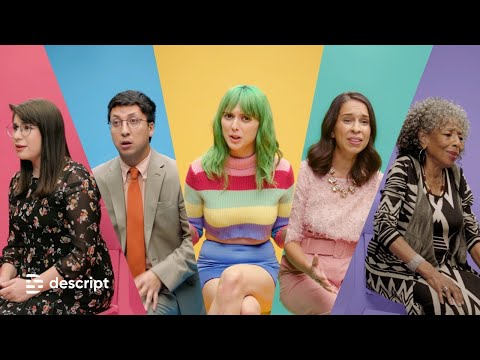 ---
😻 Eric W Lee
Check out Eric's work, he does graphic design, brand identity & illustration. He also has a shop Alone Time Company where he sells his own designs on apparel, stickers & patches.
Eric W Lee Design
Freelance Graphic Designer based in Brooklyn, New York, specializing in logo and Identity Design, Branding, Print, Typography, Illustration, Web Design, T-shirt and Apparel Design. Available for hire– contact me.
---
🥊 Estudio Javier Jaén
I came across his brilliant Trump Boxing glove from 2016 and found his portfolio full of great editorial illustrations end book covers. Just look at it! 😍
javierjaen.com
de Volkskrant 5/11/2016 After the Blow: whether Trump wins or loses, his campaign has brought developments to the surface that won't be…
Check out all his amazing work right here
---
🤳 Halide Mark II
Halide is a beautiful camera app for iPhone that packs intuitive gestures, gorgeous details, and effortless ease of use. Designed to be used with one hand on all phones without compromising on power.
And Halide was co-founded by Dutch designer Sebastiaan de With 🙌
Read this blogpost that highlights all features:
https://blog.halide.cam/introducing-halide-mkii-30f9f2bceac3
---
🗽 The New York of artist Richard Estes
Richard Estes's tranquil New York street views reveal a hyper-realistic reality, with beautiful light reflected in the glass of shop windows, cafes and office buildings.
Short documentary (in Dutch) 🎨
Het New York van kunstenaar Richard Estes gemist? Start met kijken op NPO Start
Eind jaren 60 brak Richard Estes met de destijds dominante beweging van het abstract expressionisme in de schilderkunst en speelde hij een sleutelrol bij de herwaardering voor realistische kunst.
---