---
🇺🇸 Rise up. Show up. Unite!
Jessica Hische initiated a campaign to help Joe Biden and Kamala Harris defeat Donald Trump in the 2020 presidential election.
Check the tag #RiseupShowupUnite on Instagram to see all of the amazing art created so far by the online artist community as a part of this campaign. And it's also a great way to discover new designers and artist. 😊
---
🧨 BHWAM
Mike Essl reads comics for the lettering and shares amazing collages on his feed. 💥
---
🤖 A peek inside the robot lab of a comic book artist's son
David Friedman started an idea blog, Ironic Sans in 2006 but it kinda died around 2016. Recently he relaunced his blog as a newsletter with nice stories, like when he visited a lab that received $18 million to build robots. It was decorated with comic book art and a life-size replica of the Terminator. 🦾
003: Robots and Comics - by David Friedman - Ironic Sans
A peek inside the robot lab of a comic book artist's son
---
🎨 Branding Blackness by Design
Marshall Shorts talk explores where our ideas around Blackness, branding, design, and community collide. His talk challenges us to use level up our understanding of branding identities and the role it has played in shaping the stories we tell about ourselves and others throughout history.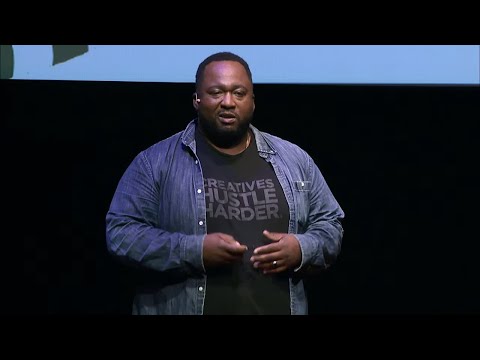 ---
🥉 Anatomy of Letterforms Print
Looking to bone up on lettering lingo? Want some arcane tidbits to break the ice during that next video conference call? Or maybe you're shopping for a discerning design friend? (Hi! 👋) This handsome and handy diagram from the House Industries Lettering Manual has got you covered.
Oozing with gobs of alphanumeric nerdery, the Anatomy of Letterforms print contains all the technical typographic terminology you need!
I mean, just look at this beautiful bronze print! 😍
---
💃 Cynicism is out, hope is in
Rutger Bregman, who wrote Humankind: A Hopeful History, wrote an article about hope for a better future – even in the shadow of Covid-19. 😷
---
👬 Brethren Design Co
A team of brothers partners with brands and agencies to build iconic visual identities through branding, typography, and illustration. Loving their style! 🥰
---
👹 Kern Club
Bad ass people who want to kern their fonts just right. This font foundry has a huge collection of fun display fonts with a hand drawn touch. And all fonts have really well designed examples, love it! 🔥
---
That's it for this issue. See you next week!




If you want to read or search the content of these newsletters, you can go to 👉sᴘᴀᴄᴇᴍᴏɴᴋᴇʏ.ɴʟ.