I don't typically think of myself as a vindictive person, but every once in a while I am reminded of the feeling. I remember the songs I loved so much growing up, how spiteful and furious they always were, usually about things that probably didn't deserve anything even close to the level of vitriol that these bands could dish out like it was nothing. I'm thinking of songs like "Tell That Mick He Just Made My List of Things to Do Today" ("let's play this game called 'when you catch fire, I wouldn't piss to put you out'") or "There's No 'I' in Team" ("best friends means I pulled the trigger…means you get what you deserve") or a heaping pile of other songs I can no longer stomach for about 100 different reasons.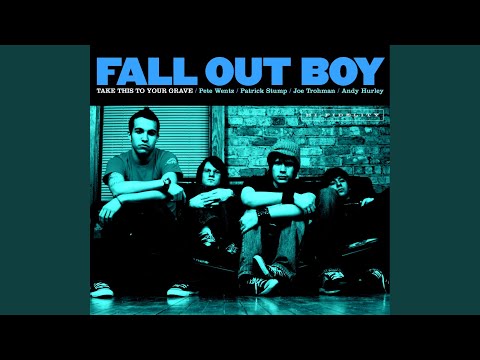 I'm not exactly sure what I was so angry about when I was 12 or 14 and these songs were so important to me. I could certainly garner that these were responses to relationships and friendships gone up in smoke, and an important aspect of all this is the toxic way in which songs like this communicated to me and so many others that these were normal responses to this kind of situation. But more than that, I think I had a naive idea that anger, that vengeance was the key to accessing a real life, that pain meant that you were living through something real. I found these songs enticing I think not because of the spite and the venom, but because of the experiences that precipitated all of that. 
I have spent a lot of my time keeping those experiences at arm's length. I have also spent a lot of time trying to understand why. But when I was a kid and I would listen to Take This to Your Grave (which was, incidentally, the first album I ever bought) or Tell All Your Friends or (gulp) Under Soil and Dirt, I found myself focusing on the web of "real" life lived behind it all, the emotional connections made before the rupture, the love that made the hurt possible. I used to ask myself who it was that I was thinking of when I'd sing along to "My Heart is the Worst Kind of Weapon" or "Rocks Tonic Juice Magic" and I never really knew. I wasn't ever really that mad at anybody. But I guess I was just…interested. Interested in the notion of being so present in your body, in your life, that you could react that strongly to something that happened to you. 
This feels difficult to write about, partly because I am not at a place where I'm ready to fully spill my guts and partly because I think that these songs represent the exact wrong thing to do in any sort of interpersonal situation. They're born from a culture of misogynist violence and a macho-tinged unwillingness to take a beat, look inward. But they were there, they were there a lot, and it feels important to avoid leaving this stone unturned. The truth is that I was never very angry because I constantly pre-empted any situation in my life where I could possibly feel much at all. And I did this because I felt far too unsure of myself, far too estranged from any idea of who I actually was or what I actually wanted, to be fully present in anything that happened to me. 
And maybe it was a good thing in some ways, because these songs were not good role models for expressing or working through anger, although it's hard to beat a catharsis wrapped up in a killer hook. But one of the reasons I'm thinking about these vengeful songs now is because of what I am recognizing as an evolution of the form. At the center of Paramore's new record This is Why is a searing song called "You First." Riding in on a blaring siren of a riff, "You First" flaunts the biggest, most satisfying hook on the record, one that takes a more measured by no less cathartic take on just desserts — "everyone is a bad guy / and there's no way to know who's the worst / karma's gonna come for all of us / and I just hope she comes for you first." It's simple and it's a lot of fun, but it also reminds me a lot of those vindictive songs I loved so much.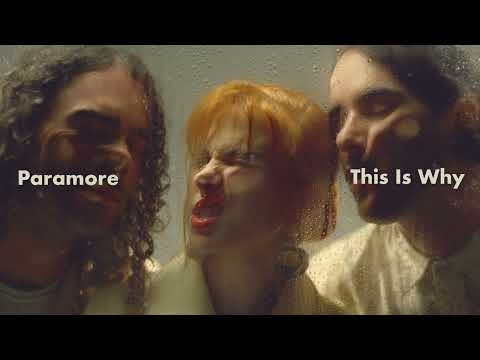 But something here was different. The first time I heard the song, bright and early Friday morning, I noticed a little fire in my eyes. I listened again and noticed my blood pressure rising, I felt red in my face. I listened again while I took Nick out, felt like I was stomping around the park. I realized what was happening: I felt really fucking angry. 
Maybe it's because I'm different, because I've been working hard on knowing myself a little better, on staying in tune with my heart. Maybe it's because "You First," expresses this desire for revenge in a healthier, somewhat more abstract way than "Tell That Mick" or "There's No 'I' in Team." Maybe it's everything that's been going on with me and my peers these last few weeks. But I really noticed myself feeling that anger, knowing exactly what I was angry about. And so, as I walked or rode my bike around Philadelphia this weekend, listening to "You First" and cranking it louder, louder, I let myself feel that anger, that hurt, that need for us to make things right. 
An angry song can do a lot of damage. This we know from the deeply grounded, destructive roots of our music scenes. But "You First" has me thinking about the productive angles of an angry song. How it can leave your lips and galvanize you, help you hold the hurt and stand up the next day, ready to work to make things right. 
A few more things:
Go birds.

My graduate workers' union at Temple University is currently on strike. We're fighting for living wages, improved access to dependent healthcare, longer parental and bereavement leave, and better working conditions. We are entering our third week on strike and we need support from every angle we can get it — learn more and consider donating to our strike fund here: www.tugsa.org/strike.

I'm still a music writer and I was excited to premiere this great song from Star Funeral this week over at The Alternative. Check that out here.

Someone told me the other day that I should really make time for writing right now as things really start to amp up in my life. That didn't necessarily mean writing to...all of you, but you know one thing leads to another. I would like to once again reiterate the kind of thesis statement of this newsletter. Something I always tell my students — and would be telling them now if I could — is how writing can be a tool for living, for knowing yourself. I need a little reminding of this every once in a while too.

Go birds.
My name is Jordy Walsh, and I'm a writer based in Philadelphia. I Keep a Diary is a newsletter about music, books, and writing. You can follow me on Twitter for more thoughts on all that stuff.