It's been a little while. Hey.
I said I'd get right back into writing when the semester ended but actually it turns out that you feel a little disoriented after cranking out nearly 60 pages in seminar papers and grading hundreds of pages of freshman work. It took me a few days to stop seeing all of that stuff in my dreams. It made me feel insane, but actually kind of like good insane. I made it a year.
As the semester was wrapping up, I also had to go in for jury duty (this is riveting stuff, I know). A month before, I had conscientiously filled out the mandatory survey online, as I was told to do in the most aggressive and intimidating wording possible. Two weeks later, while I was trying to clear out the clutter in my room, my nose dripping with the latest in a seemingly infinite stock of April allergy snot, knowing I really needed to be working on the aforementioned 60 pages, I found the little piece of paper that had threatened me so vigorously. I remembered that I had already filled out the survey and put the date on my calendar, so I put it somewhere. Somewhere. Where did I put it.... Hm.
After spending literal hours searching for it the day before jury duty, drenched in a cold sweat, psychotically checking the same places at least 10 to 15 times, fearing that I might need to be difficult at the courthouse the next day when I told them that I had lost that violent mail when I had such good intentions — look, I have my juror number and everything, I filled out the survey, please I'm sorry — I concluded that I must have put it in. The garbage. I admired my fearlessness in that moment when I'm usually such a cowardly hoarder. This paper has no hold over me! Ha! Totally unlike me. I'm completely unreliable.
That brave idiot wasted half of my entire day. I had to take a shower and walk the dog to finally let go of the fact that the summons paper was not in my house and never would be again.
What a boring story, god. I got to the courthouse (one of two potential locations I could have been required to go, information that was only offered on the violent letter) 20 minutes early. I had a month's worth of reading material in my backpack. (I cannot leave my house without at least 15 pounds on my back. Is that accurate? How much do books weigh? Anyway, it's excessive.) I took a deep breath. I walked in. The lady at the desk very patiently wrote down my juror number on a sticky note. She did not have a computer or any kind of device to put the number in. Without taking a pause, she said that my case had been cancelled and that I would receive a check for 9 dollars in the mail, that I could leave and show this letter to my employer to be excused from work.
...
The point is stop freaking out. Stop it. It's fine.
What else is happening. Um. I had an interview at the nonprofit movie theater today. Old City is completely awash in waves of small children on weekday early afternoons. They're all wearing the same color shirt (BRIGHT RED PLEASE DON'T LOSE THEM) and going to see the Liberty Bell. Here's my question: the Liberty Bell museum is really quite small. What do those children do when they're done with that after like 10 minutes? Go to the Wawa? Yes. They're in the Wawa too. As Ben Franklin intended.
I've read a few books recently and listened to some records. Is that what you come here for? Let's talk about them together:
Hanya Yanagihara — To Paradise I started To Paradise at the beginning of the semester and dropped it when things got busy. It was one of the heavier things that I brought to jury duty that day. I read A Little Life a few years ago and was predictably engrossed and devastated, it's a beautiful book and all of the issues that people have with it are valid. To Paradise is a different kind of beast, really three individual novels that take place at the end of the 19th, 20th, and 21st centuries that are really only subtly connected, hitting similar notes and retaining consistent character names. It seems like people are mixed on this book, and I've seen a lot of people either pan it or imply that they would pan it if they wanted to talk about it at all. I've also seen some valid criticisms about this novel's relationship to race, sexuality, and suffering that shouldn't be buried. Keeping those things in mind, what I've been saying about To Paradise is that it's an interesting failure. It takes a really big swing trying to be some kind of novel for the centuries and mashing together these different forms and genres (part one is kind of like a straightforward romantic period piece, part two is a dual perspective family drama, part three takes a bleak dystopian turn). But the individual pieces of this novel ultimately don't really add up and the shifting form and tenuous parallelisms can feel more frustrating than anything. The novel also tends to turn away from its strengths in favor of really drawing things out, directing the camera away from the action to go look at something else tangential for a while (the second half of part two is the major offender here. I'd also like to see a more complete version of part one, which to me was the most enthralling of the three narratives). But these failures are ultimately more interesting than deal-breaking and I did still feel like this was 700 pages worth reading, for the most part. Yanagihara does have a way of taking the long road when establishing a character, only to abruptly reveal their true ache in the sharpest way possible. It's a feat she really does pull off a number of times here, and that's what kept me coming back.
Momma — Household Name I was listening to an advance of Household Name a ton while reading To Paradise (and I still am, to be honest). I think this album really rocks and it feels like this band has a retro kind of star quality — these are songs that I can imagine playing on the radio NONSTOP in like 1998 or 2000. This isn't out for a little bit but keep your eye on this and catch up on these singles — these are the kind of effortless-sounding hooks that sneak up on you. I think I'm planning to go long on this album at some point so I'll leave it at that for now.
Lillian Ross — Picture The Shakespeare and Co. in Rittenhouse closed down over the last few weeks. Since Joseph Fox closed earlier in the year, this means that there are now 0 small bookstores in Center City selling new books (there's always the corner in Long in the Tooth, where I got this neat little green Chekhov collection the other week). Sad. Anyway, I perused the store a couple times while they were holding clearance sales. I've had a lot of fun exploring any NYRB Classics I stumble upon lately, an interest which started with this newsletter about some fun fake book covers. RIP the big wall of them at Joey Fox. Anyway, I found this copy of Picture at Shakespeare and Co. that was 40% off. I still have about 50 pages left, but it's a really fun look into the production and marketing and committee-construction-and-deconstruction of a Hollywood film in the '50s. This book is not about a crime, but something about the briskness and the authorial perspective here makes me think of In Cold Blood (one of my favorites) in the way that each flippant line or mannerism documented here feels like it's contributing to the ultimate flop. Also the other day I put The French Dispatch on while nodding in and out of sleep and noticed Lillian Ross's name in the dedications in the end, which was kind of a neat coincidence.
Hey, ilu! — Psychokinetic Love Songs I've written about Hey, ilu! before in this newsletter, so I was really excited to hear this record a little while ago. This band is so great! When the first single "Intrusive Thoughts Always" came out a while back, it got added to every one of my playlists, constantly blasting from the little speaker I carry in my backpack while I'm riding my bike around the city. I hope everyone in Philly got to enjoy the bursting, excitable energy of this band in little clips and phases as I whizzed past them. I loved those earlier EPS, but I did sometimes feel like the chiptune elements there created some distance that distracted from the songs at times. Psychokinetic Love Songs tones down them down just a bit and integrates those electronic/video-gamey sounds a little bit more seamlessly. This kind of helps us see more clearly these really well-crafted and unique songs. I am especially partial to "Human!," which sounds a little like you've set your record player to the faster speed by accident, turning an emotional ballad into a swift and peppy rocker.
Elif Batuman — The Idiot I'm a little over halfway through The Idiot, but I have really devoured that half over the last couple days. I was resistant to reading this book for some reason, I think because I find it to be hard to summarize while also getting to the heart of what makes it so good. It's a kind of autofiction written in retrospect, one that rightfully treats its 18-year-old protagonist with the seriousness and respect that she's owed while also honestly foregrounding the humor. This is a really funny book that's also often quite sweet. I've read some autofictional novels with similar narratives that veer more deeply into cynicism into anything else, so I'm really pleasantly surprised by this. I'm looking forward to finishing and I'll probably pick up Either/Or when it comes out soon too.
Cool Original — outtakes from "bad summer" This is a great like indie synthy pop album. Sometimes it sounds like the music from High Maintenance, which makes me happy. Great vibes all around. This will be perfect for when it gets so hot that you feel real slow. Gotta remember to pull this out in July.
Sunny Day Real Estate — all of it I bought a ticket? To see? Sunny Day Real Estate? Yesterday? Fees? Were? Like? 15? dollars? "Rodeo Jones" is a better song than I remember.
Waxahatchee — all of it (but mostly Ivy Tripp) I've been so enamored with St. Cloud that I've neglected the back catalog a lot over the last couple years. Ivy Tripp has been a go-to while reading recently (not so good on a bike though).
Cymbals Eat Guitars — all of it (plus Empty Country) I saw Empty Country play at like a community garden space a few weeks ago and it was so good. I think Pretty Years is the best CEG album. "Marian" is the best song I've ever heard, sometimes. So is "Aerobed."

The other day I wrote in my notebook something like "maybe I'll start writing pitches again. I don't know why." I also wrote "Maybe I'll write a zine and a newsletter. I should probably do all of that." Lotta time for maybe in the next few weeks. Thanks for letting me turn one into reality here. Thanks for helping me clear the clutter a little bit. It's been building up I guess. Maybe I'll be writing this summer. Who knows. See ya later.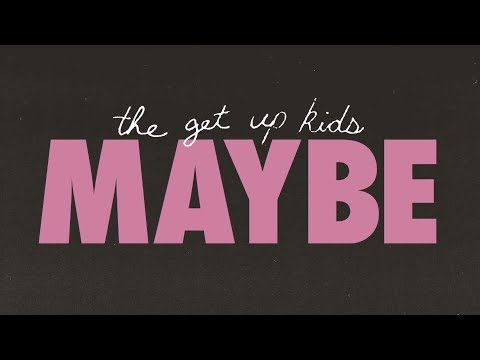 My name is Jordy Walsh, and I'm a writer based in Philadelphia. I Keep a Diary is a newsletter about music, books, and writing. You can follow me on Twitter for more thoughts on all that stuff and also pictures of my dog and my tapes. Thanks for joining me.