Well well well. Well. Well well. Happy new year. Hope you're all doing well or on the way there. Paradoxically, as usual, it's been a while. Predictably, I got pretty busy as the semester wound down and the holidays + the ensuing covid surge took a lot of my attention—it's been difficult to figure out what to put here and when.
That's not to say that I haven't been occupied with stuff I want to share with you all. I've got a lot to share, it's just gonna look a little different. But I'll get to that in a moment.
Actually no let's talk about this right now because I'm too excited to write about anything else. I'm finished making my very first zine and I can't wait to send it to you. The zine is called Last Ditch plus two more and it's composed of three short stories, one longer and two little ones. The stories are fiction. That's right, I've put together 28 pages of LIES just for you.
I realized that in this space I was writing a lot about what it feels like to write fiction, how daunting it can feel to shape it into something that seems right. Perhaps as a symptom of these feelings I have neglected to share any of the actual writing with this crowd. Now, I want to do that. But it felt weird to take something that has traditionally been nonfiction/criticism/whining and suddenly start sending out short stories. I wanted to create some kind of distinction between the two modes.
I also famously bought a printer last year partly with the intention of making (or at least prototyping) zines at home. So I finally put that thing to work (well actually this is a second printer—the first one tragically stopped putting ink on paper and had to be replaced by the manufacturer RIP) and started experimenting with layouts and fonts and line drawings and here we are. I Keep a Diary presents Last Ditch plus two more is the full legal name of this small little thing. Here's the first copy after I spent hours figuring out how to get the pages in order:
"Last Ditch" is about getting in fights and stranding yourself.

"Tim Shandy, 48" is about a noble accident.

"Ledge to Ledge" is about forgetting how to land.
Tali described them like this: "👃🏼🥯🦵." Please read my nose bagel leg book.
This was so so much fun to make. Seeing the final product was so exciting to me, even if it was just made of computer paper and bound together using my sister's staple gun (don't worry I've got a sick ass long stapler now). Some of these stories are new, but I poured a lot of time into hopefully getting them right. One of these is a little piece of the novel, this particular passage originating probably over two years ago at this point. Up until I gave Tali the first copy the other day, nobody had seen a line of that thing into which I poured so much of my time and effort for literal years of my life.
And so the prospect of sharing all this is terrifying and I can't wait. When I started this newsletter a year ago, I was really trying to figure out a way to keep moving, to maintain the momentum that I had finally felt when I started writing that big thing so long ago now. It seems only right that I take the next step as an extension of what I've been trying to do here since then.
So if you want a copy, I want you to have one! I've got envelopes, I've got stamps, I'm ready for ya. All you have to do is give me your mailing address, which you can do right here—Zine request: "Last Ditch plus two more".
The zines are free, but I'm suddenly remembering that I'm a graduate student so I will say that if you want to send a buck or two my way to help cover the cost of ink and postage, well my paypal (jordantwalsh@gmail.com) and my venmo (@jordalsh) are open.
So that's it! I'm hoping to write some more newsletters this month with some of the regular fare, including hopefully a new round of Last Year's Books. Also, if you're really here because of my music coverage and are not interested in the creative writing stuff, I do have another zine in the works that might be more up your alley (it actually predates the fiction one) so stay tuned for a bit.
That's all. Glad to have you here in the new year. Here's that link again one last time Zine request: "Last Ditch plus two more".
Uh oh gotta post the new year's song happy 2009 everyone: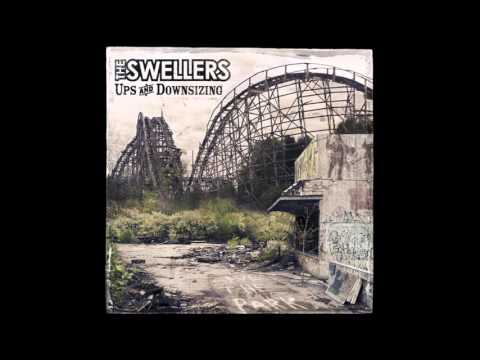 My name is Jordy Walsh, and I'm a writer based in Philadelphia. I write about music for The Alternative and Slant Magazine. I Keep a Diary is a newsletter about music, books, writing, and probably a lot of vague emotions. You can follow me on Twitter for more thoughts on all that stuff and also a lot of pictures of my dog. Thanks for joining me.