Welcome back. Or thanks for welcoming me back. I guess since this newsletter is presumably arriving in your inbox it's your inbox who would be saying welcome to me. Thanks to your inbox for not kicking me to spam (hopefully). Also welcome if you're coming from a Twitter link or something. Is this too much? I'm on a new platform so I may be getting my sea legs still. You may notice that I Keep a Diary has left Substack and moved onto a new platform, Buttondown. This is not a mistake! This is where the newsletter will live for the foreseeable future. I Keep a Diary is a feeling and not a place etc.
I've been wanting to write a new newsletter for a few weeks but I've had a lot of trouble trying to decide what exactly I want to put in this space, trying to think of what will fit thematically and what folks would get the most enjoyment out of reading. There are actually a lot of changes happening in my life coming soon, but I don't really think I'm quite ready to write about them yet. As someone who tends to write a lot from a personal point of view, sometimes I get a pervasive feeling that nobody wants to read some bullshit about my life all the time. I started a few drafts of this newsletter with very "I" and "me" heavy pieces and I felt myself rolling my eyes a little bit too much. I'm alright putting myself out there in this space and everyone is always amazingly kind about the things I write. But sometimes I think it makes sense and feels healthy to take a step back.
Anyway, I think I was putting a little undue pressure on myself and kind of forgetting what this newsletter is all about. As the premise reads: "Building something, I don't know what, about books, music, and my complex feelings about being perceived." I'm here to write about music, books, and writing. If what I'm doing on I Keep a Diary counts as journalism (unlikely), then those are my three beats. (I guess I have four if you count complex feelings but we already covered that in the last paragraph, sucker!) So for today's newsletter I'm going to touch base on each one.
Got a few great songs for ya here.
Laura Stevenson — "State"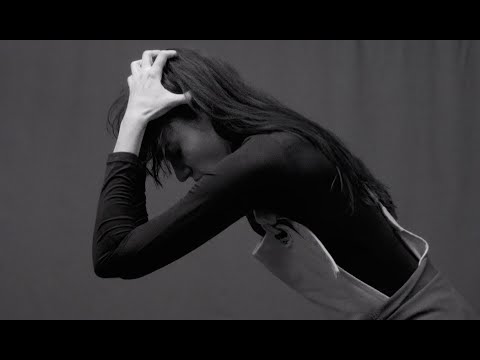 Laura Stevenson is, as I've said a number of times before, one of our greatest working singer-songwriters, and "State" is the sound of her once again knocking it out of the park. I wrote extensively about Stevenson last year for this article about her 10 best songs, and I think my picks there kind of reveal that I'm particularly partial to her more rock-oriented side. I'm a huge, huge fan of Cocksure, her 2015 Jeff Rosenstock-produced record (in fact, I very nearly made a controversial move last year and put "Out With a Whimper" in the number one slot), and "State" feels like the natural evolution of that harder-edged sound. This song is all about building to cathartic, blood-rushing peaks—I can really feel the sonic burst of those choruses pushing a little bit against the edges of my brain. And that final verse lands heavy even in a moment of relative stillness:
"I become rage

A shining example of pure anger

Pure and real and sticky and moving and sweet"
It's truly some of her best work and immediately one of my favorite songs of the year and I can't wait for the record.
Illuminati Hotties — "Pool Hopping"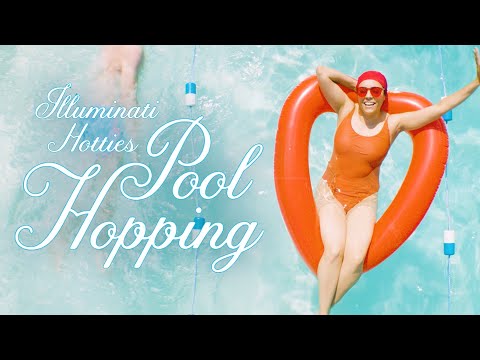 We won't get the second official Illuminati Hotties record (and immediate follow-up to her killer mixtape from last year, Free IH) until October, but it's a blessing that we get to listen to "Pool Hopping" all summer long. This is such an unbelievably fun pop-rock song with such a carefree vacation vibe and that main guitar hook has such a great '00s pop-punk energy, I can't imagine the summer without it.
Bigger Better Sun — "When I Need It Most"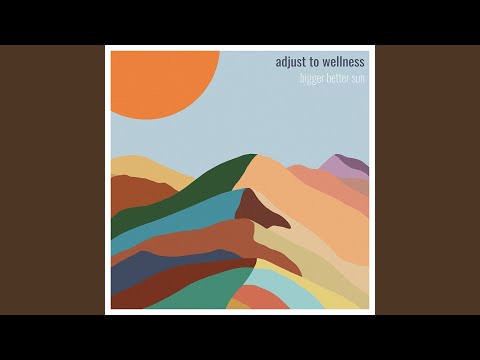 Speaking of summer songs—every time I've gotten control of a speaker in the past few weeks as we've once again began to drive around town to somewhere other than the grocery store under the increasingly sweltering sun, I've put "When I Need It Most" on. I was a big fan of the first Bigger Better Sun record (especially the first song "Lights," which comes in with such a perfect buildup for a pop song), and I really think a lot of people are going to take notice of this band when Adjust to Wellness comes out early next month.
Turnstile — "Mystery"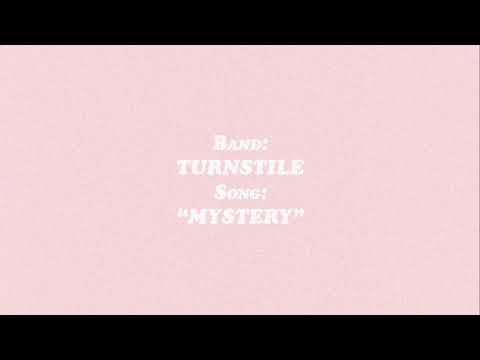 I can't say I've always been a Turnstile stan—I always thought they were interesting but didn't think they were totally my thing—but this song objectively rules. Everything just sounds so cool, from the retro sci-fi intro to a chorus that sounds like it's lifting off the ground. I can't get enough of this one and it's bringing me back to those other records (particularly Time & Space) from which I'm finding a whole lot to love.
Skirts — "Always"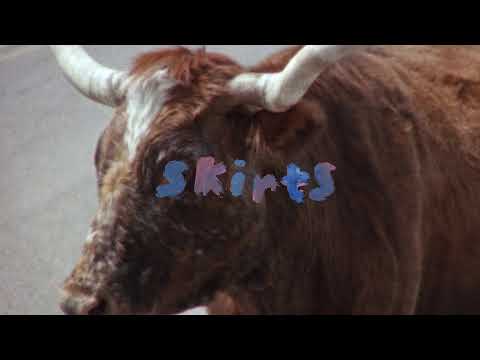 Everything else here has been so high energy, I thought we should maybe end on a more relaxing note. "Always" is the first single from the debut Skirts full-length Great Big Wild Oak, and the first song I've ever heard from this band. Sometimes I feel like I might be reaching a saturation point when it comes to gentle indie rock like this, but then a song like "Always" reminds me that this genre still has something more to give. This is a really beautiful song that I really want to listen to in the scene depicted in the album art—in a really warm, calming nature scene.
Cassette corner: I got this really great Sound as Language tape collection in the mail as I was typing this newsletter, take a look at these bad boys:
This label is quietly releasing some absolute gems of all different genres (from ambient to gentle, quiet folk. I'd recommend keeping an eye on them—this excellent Flight Mode, TX EP is coming out soon (Weakerthans/Empire! Empire!/Get Up Kids fans definitely take note).
Here's a Spotify link with all today's songs (and some bonus tracks).
We did a lot of fun stuff around my birthday a few weeks ago but one of the best things we did was go on a little bookstore tour around South Street on a rainy Saturday afternoon. I touched on a few of my favorite spots around Philly in my lightning reviews of all the books I read last year, so you might not be surprised at how big of a deal it was for me to finally go back to a few bookstores for the first time in quite a while. We went to Wooden Shoe (cool anarchist place), Mostly Books (ginormous, cavernous used bookshop), and Brickbat Books (very curated, beautiful spot). Haven't read anything I picked up yet, but wanted to share this very important cover:
Anyway, here's some quick thoughts on a couple books I have read recently:
Paul Murray — An Evening of Long Goodbyes
This has been sitting on my shelf for a long time. Paul Murray is a very good Irish writer who wrote one of my favorite novels of the past 15 years, 2010's incredible Skippy Dies. Skippy Dies is always my first suggestion when someone comes to me for recommendations, although it is a bit of a tome and you kind of have to be down for the whole conceit—the title giving away the ending and all—but there are certain passages in that novel that I think about on a weekly basis. In that book, Murray is so good at exposing the crushingly sad reality behind mundane (and not-so-mundane) teenage feelings.
An Evening of Long Goodbyes is his first novel and it definitely reads as such. It's a pretty successful farce told from the point of view of Charles Hythloday, a 24-year-old aristocrat who finds that he's let his family's finances fall into disarray in the absence of his parents. You can tell that Murray is working out his sort of signature move, turning on a dime from very funny (usually at Hythloday's expense) to achingly sad. As it's best, the plummet between those two binaries is just as effective as it is in Skippy Dies and 2015's excellent The Mark and The Void, especially when the novel dives into the details around Hythloday's complicated family drama. The first 200 pages and the last 75 pages are brisk and wonderful, but the 150 pages in between tend to feel overly laborious.
Fran Lebowitz — Metropolitan Life
I wrote a little bit about Fran Lebowitz's Martin Scorsese-directed TV series Pretend it's a City in an earlier installment of the newsletter, but in short I found the whole thing to be kind of bizarrely enticing. It's just fun to see Lebowitz talk and the format of the show was so relaxing and easy to watch, I kind of wasn't done with it by the time it was over. So I've been looking for a copy of one of Lebowitz's books for a while now, and I was really excited when my friend Tali gifted me a copy of The Fran Lebowitz Reader (which combines both of her books into one volume) for my birthday.
So anyway I just read Metropolitan Life, the first of the two volumes, which came out in 1978. This was a kind of interesting look into the concerns of a very specific cultural sphere during a very specific era—which is to say that a lot of the humor of this book went a little over my head. Which is something I found funny in itself. Like, whole essays in here are about digital clocks, landline phones, slang terms that don't even really exist anymore, and the advent of mood rings. Some essays were dated in a different way—there are definitely some dicey passages here that would not fly today. But still, a lot of Metropolitan Life was really quite funny in only a way that Lebowitz can really be funny, and it was a quick read too. The best approach here would probably be to cherry pick a few essays at a time rather than power through the whole thing at once like I did.
Currently reading: Now I'm on to Michelle Zauner's Crying in H Mart, which I've read very little of so far but have been dying to read all year. I am a huge fan of Jubilee, which to me is obviously one of the best records of the year so far, so I am really excited to see how the two pieces work together.
Finally, a little writing update. Or maybe this is more of an e d i t i n g update. And the update is: I have started editing my book. After several months of saying I was going to get started on this, I finally used the red pen I bought for this specific purpose. I am about 50 pages in now—my goal is to do a full read-through with notes throughout so I can get a sense of what needs to be revised from a structural sense in addition to a page-by-page kind of deal. Here's photographic proof that I was using the pen:
And guess what? Editing is hard! Having to critically read your own work and not begin to immediately spiral? A feat in itself. And when the thing you're reading is almost 2 years old at this point and unavoidably messy? I mean obviously this is why it took so long to get to this point.
Here's what I've found to be helpful so far though: I have found that once I really get going, I kind of forget that I'm reading my own thing. And my comments start to get a little kinder. Not that they're less critical, but they are less self-deprecating. Once I get a few pages in, I start to read as if I'm reading a friend or even a stranger's work-in-progress. I make a point to point out something good even when the page itself is bad. I attempt to understand what a line is trying to do and try to find a better way to tease that out. And it may be a little mind trick that I'm playing to force myself to be nice to my own work, but I noticed that I was doing it and I felt…good? Like I had figured out something important. Like I had maybe even (gross) grown a little.
Here's another thing that I haven't done that I know will be helpful when I do it: getting into a routine where I do some pages every day or at least every few days. I've written before about how a routine has helped me produce new stuff, but I think that staying warm in this scenario is going to be just as important. I haven't gotten there yet, but I hope I'll get there soon.
Another thing about staying warm—I think the same goes for this newsletter. This was a very long one, but it's been a few weeks since I've sent you all something. I had a lot to talk about and not the strongest throughline, but maybe that's alright for now. But the point is that I hope to bring some more regular and reasonably-sized newsletters in the weeks to come. I get a lot out of writing and sharing these, so, as always, thanks so much for reading them.
Let's go out on a very high note with another one of the best songs of the year: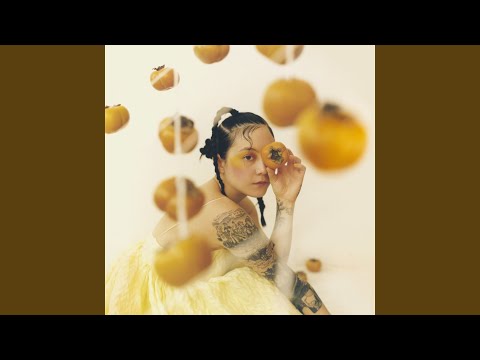 My name is Jordy Walsh, and I'm a writer based in Philadelphia. I write about music for The Alternative and Slant Magazine. I Keep a Diary is a newsletter about music, books, writing, and probably a lot of vague emotions. You can follow me on Twitter for more thoughts on all that stuff and also a lot of pictures of my dog. Thanks for joining me.