Behold this beauty:
The upload of the backlist is almost complete. Just as before this whole take-down-everything-and-republish-under-new-pen-name process, each short story exists on its own.
The age of bundling short stories because of the realities of distribution is over. This is so for ebooks, definitely—because they don't need a spine or a physical bookseller willing to carry them—and also for print books—because now there are so many indie printing and distribution options. Actually, very short printed books, such as poetry chapbooks, have been part of the publishing culture in many countries for a long time, before "modern" and "mainstream" American publishing started insisting that books had to get longer and longer. (Various old-timers talk about how their traditional-publishing contracts started demanding longer and longer word counts in the 90s and early 2000s.) And now, with indie options, such short printed books can "stage a comeback."
Currently, I don't do any print books, short or long. Paper prices are high, and I don't think unless there is a viable POD option, I will ever do print books. The sheer number of books I'd have to store distracts me from writing, just by imagining it.
But, with ebooks, definitely: both long novels and short stories all exist on their own. That is how I like it as a writer and as a reader. Each story gets its own cover, blurb, and metadata. I know what I wrote, you know what you get. There is no difference in how I treat these stories of various lengths, except for the time I spend on them because of the difference in word count. I mean, a longer book just physically takes longer to write. But that doesn't make it more important.
All this said, at some point, there will be short story collections, because of retailer-set limitations. Some retailers do not accept very very very short stories—say, shorter than 2000 words. They don't tell me why, exactly, beyond something vague about "customer satisfaction." I actually believe the retailers in this case, though. Some people reaaaaally do not like short stories. They assume that a story standing on its own must be a long long novel!!!
And in some cases, such as Scribd, I am guessing that the retailer doesn't accept very short stories because of how they calculate a full read vs. a partial read. If a full read and a partial read have almost identical values, perhaps their system is unable to calculate the correct royalties with precision. (For anyone who wondered why Because They Don't Bleed Red doesn't exist on Scribd: I'm guessing this is why—that the story was too short for Scribd. But Scribd didn't tell me so; they just silent-blocked it! But they gave me a link, which is why I use it. Who knows, maybe Scribd will change its mind later.)
---
Now that the backlist upload is almost done, I am debating if I should leave it in this almost-done state… or actually be done with it. There are two books left from the olden times. Both are full-length novels. They were supposed to be part of a trilogy set in a world that is half near-future, but half a parallel universe from ours. Things are very similar to our world, but not exactly. The biggest difference that I didn't foresee as I was designing the series is that there is no COVID in the series! And that's relevant, because the series title is "Destination." It mentions many instances of traveling/flying/airports.
Also, there is an android. And there is a mad scientist-ish guy.
And... I never wrote the third book! And I don't know if I ever will! But I dislike series that never end! So maybe I shouldn't publish them at all, to avoid becoming one of those writers who don't wrap up a series!
But then, I don't think most people care whether a series ends or not, as much as me. Otherwise, half(?) of American TV wouldn't exist. It certainly feels that way, with so many series that end abruptly. If people really cared about an abruptly-ending series, they would riot because Ozark ended so shittily. They would hang TV executives for leaving them hanging. Hollywood would burn down.
Besides, my two books actually do have an ending, unlike OZARK. (Damn you Ozark!!!) It's just that the series doesn't have an ending. My individual books never end on a cliffhanger. At least that is my intent. If a book feels like it ends on a cliffhanger, I did something wrong or we have a different definition of what an ending is.
Anyway, nobody riots against the disgraceful non-endings of multi-season television series, not even for popular series with large followings. So, I seriously doubt that many people would revolt because I didn't finish a trilogy…
…especially if I don't say it's a trilogy. I'm talking about the trilogy-ness of the non-trilogy here, because "State of the Desk" is about the state of my desk, and I am assuming you actually want to know the state of my desk: why and how I do things. But maybe I won't tell anyone else. And believe it or not, so long as I don't tell, most people will not find out. I just… I just don't think I'm that big of a deal. 😂
So, I don't know. Will I or will I not publish these two novels without completing the trilogy? I will decide in the coming months.
---
A quick note on Amazon:
I forgot to tell you in the last email. My return to Amazon was a spectacular failure. It didn't want me there. 😭 It claimed I was breaking its TOS, but didn't tell me in what way, exactly. And then you know what happened? After five back-and-forths with bots, it decided that I hadn't broken the TOS after all! But at that point, I thought, "Nah, I will never trust you again. Ever."
Amazon is approaching Instagram territory. It's like this. Every several weeks, Instagram accuses one of my Korean accounts of being suspicious. Then it blocks me. Then it unblocks me. Amazon is almost like that. It won't explain why it considers my very existence so suspicious. So I've decided that Instagram/Amazon just don't like the fact that I am breathing. And since I cannot stop breathing, and at least with Amazon, I can quit it thanks to the multiple other retailers in the market, I won't deal with Amazon anymore.
With the increasing number of other writer-publishers going through the same issues on Amazon, I doubt there is any realistic hope that I will get back on that platform. So, you may pray for the downfall of Amazon! (Or Meta, for that matter. If it just didn't exist, I wouldn't need to try to convince people—and fail—that Instagram isn't worth it.)
Let them implode! Ithaka doesn't care!
---
In other news, the September 2022 digest is out now. There is a new long short story.
---
FYI, why I don't use the word "novella": because it isn't any more precise than more well-known terms such as "short story" and "novel."
The Great Gatsby is "only" 47,100 words. It's a fairly tiny book. And yet, it is considered solidly a novel. Since so many people know about that book, it is my starting point in determining what to call a story.
I use these criteria, roughly:
short story: under 10k words

long short story: 10-20k words

short novel: 30k-50k words

novel: 70k words and longer
Using word count is the best way to indicate length, because other metrics are so vague. (Page count cannot be used because pages have different sizes, line spacing, and fonts. Reading time varies from reader to reader.)
Sure, there are gaps between the ranges. And yes, "a novel" is such a vague length. My longest novel is Final Fugue, at 150k-words-ish. But the first book in that series is 70k-words-ish. Yup. One is double the length of the other.
Categorizing stories according to length gets very awkward. But I think for me as a reader they do help. So, hopefully, I'll just never have to decide if a 25k-word story is a long short story or a short novel!
---
Lastly, soon it will be Halloween, and then do you know what happens? Time suddenly flies even faster than usual. Before you know it, we'll be eating Thanksgiving turkeys in the US and then Christmas will arrive. This means that NOW is the time to start listening to Christmas carols. Otherwise, you might wake up the day after Christmas and think: I never once voluntarily played a Christmas song this year.
This actually happened to me once. I don't know how it happened, but it did. So ever since then, I make it a point to remember in October that NOW IS THE TIME TO START LISTENING TO CHRISTMAS SONGS.
I like Christmas, in a way that is not religious whatsoever. It smells nice—mostly of cinnamon cookies. Also it reminds me of Germany, because that is where I had the most time to enjoy Christmas, as a kid. Actually, that is where I had the most time, period. 😄 So here is a song: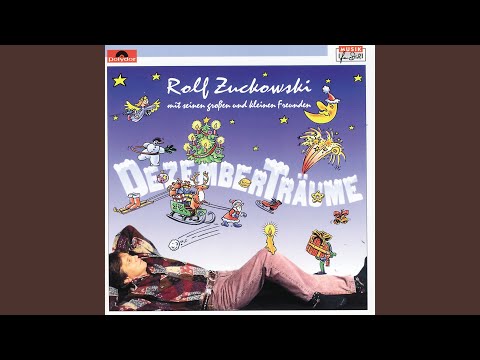 I have listened to this song almost every year since I was old enough to remember anything. You might like it.
Sometimes I wonder what the kids in this album are doing. The gentleman on the album cover, Rolf Zuckowski (I think it is him?), is now an old man with white hair. Google says he is 75. Time flies. So, listen to Christmas songs while you can!
Happy rest of Q4, will talk to you again before it ends,
Ithaka.