Happy New Year!
Dear friends, I hope you had a great festive period, and you're getting ready for the new year. Fingers crossed it will be a fruitful one for us all.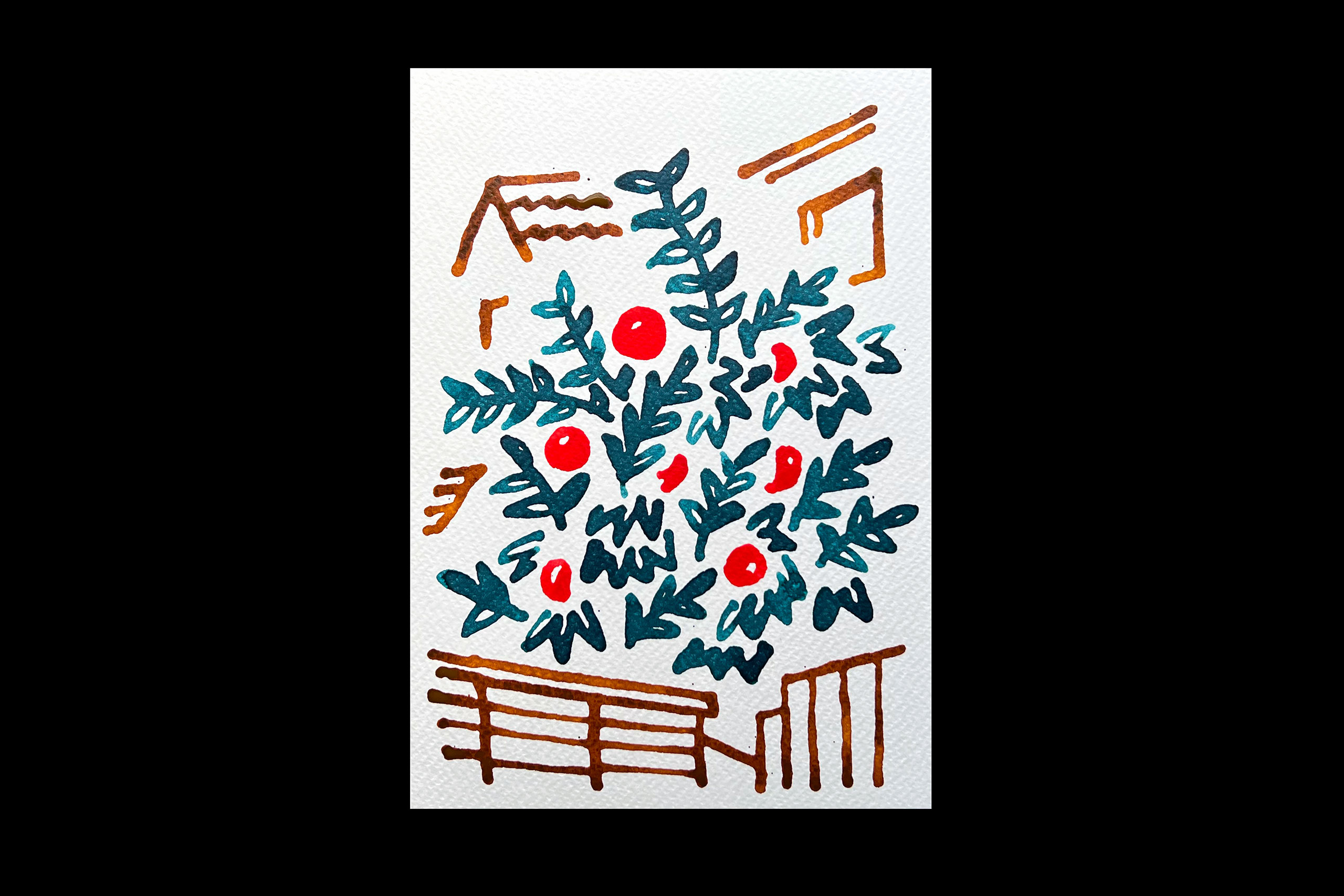 It's been a while since my last newsletter, but less is more, as they say. Below are some bits of news about what I've been up to. There's a shop discount code at the end as well, if you'd like to start the year on a positive note :)
---
Daily sketchbooks and videos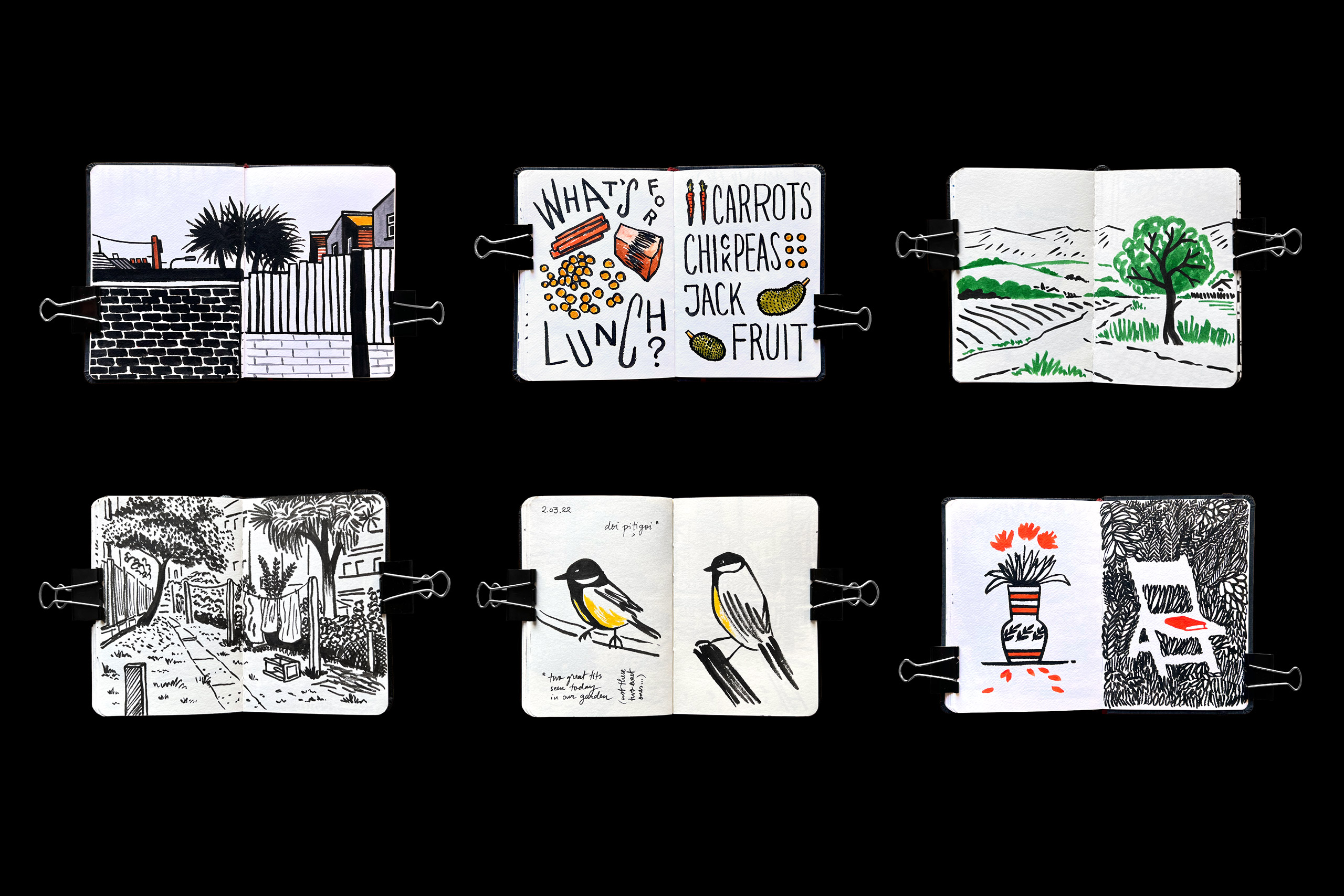 For almost a year now, I've been drawing every single day in my pocket sketchbook. I'm at number 16 at the moment. Initially I was trying to use my phone less throughout the day, but it's a habit that has had a really good impact on many other levels.
You can read more about it and see videos of my sketchbooks in this post on my website. I've included many resources too, if you're interested in sketchbooks in general, or if you'd like to start your own.
---
Ink drawings book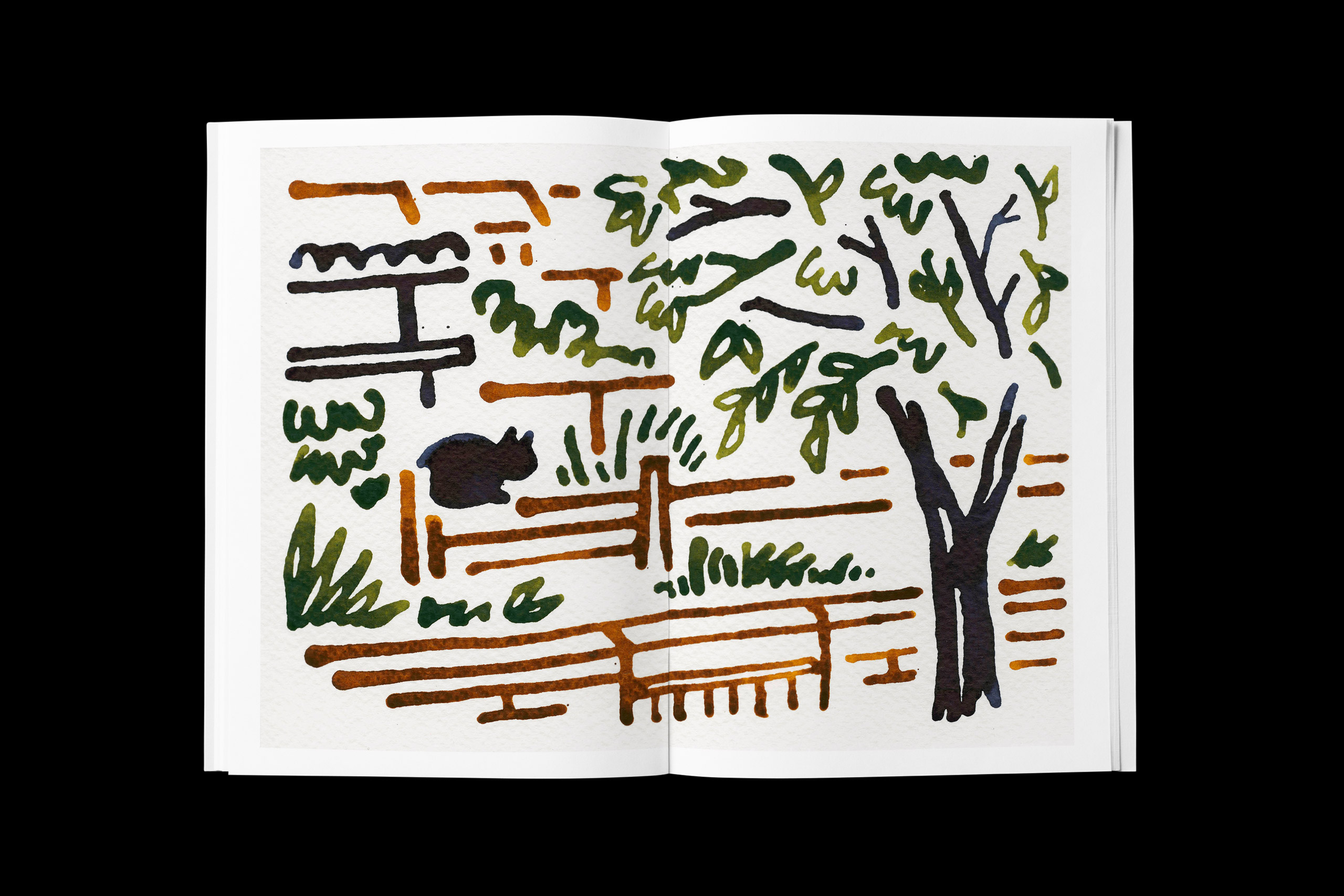 As some of you may remember, I started a series of ink drawings in autumn 2021. Some of them turned into the ink drawing postcards set.
Since then I've been working on a book with many more ink drawings (the top image in this newsletter is a very recent one). I'm very excited about this project, especially as it will be my first book. Here's how my desk looks after a good day, when I have one or two drawings that I'm happy to include in the book.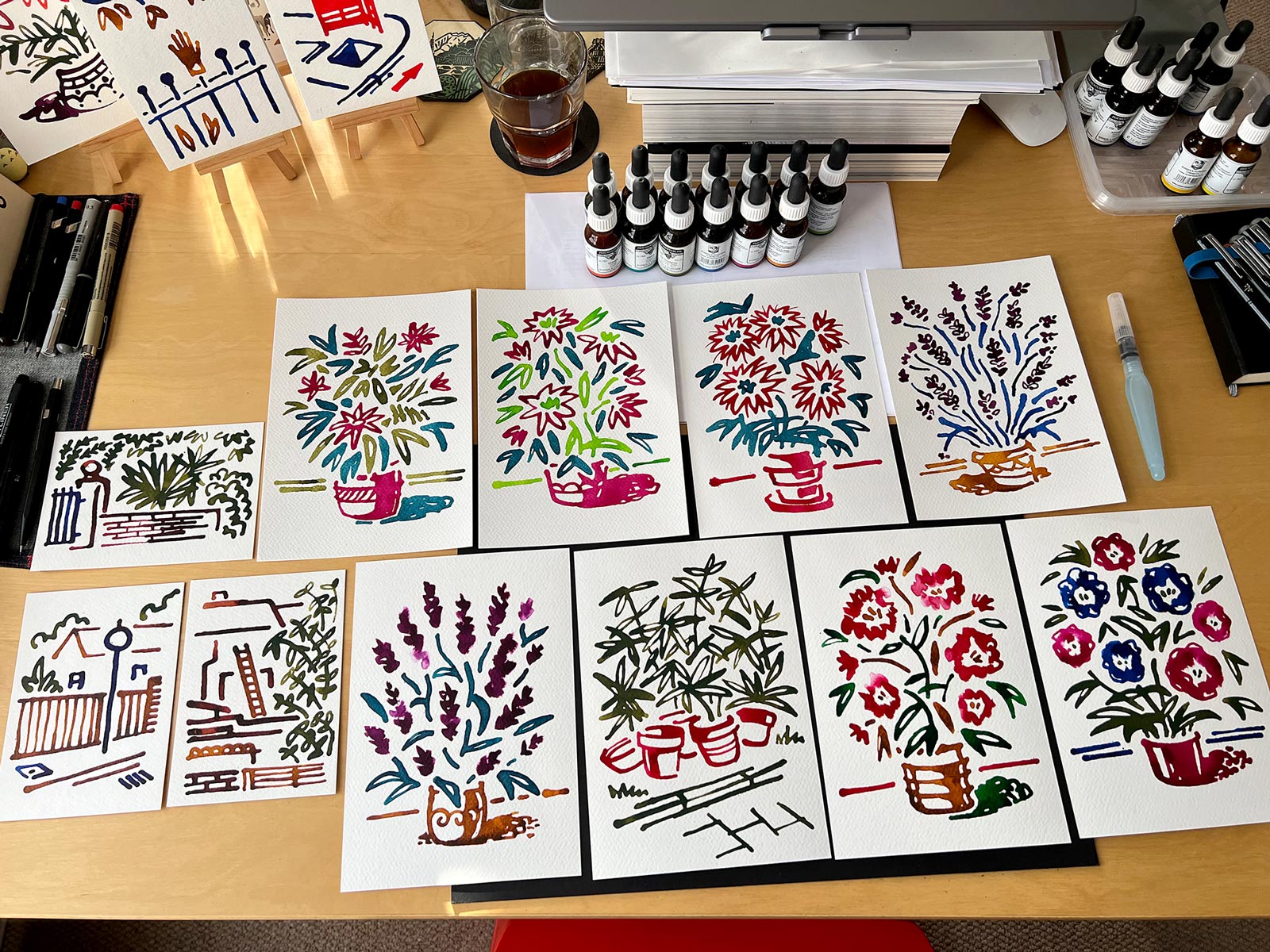 It's taken a lot longer than I thought, as most self-initiated projects do, but the book should be ready for launch before the summer (for some very good reasons I won't mention yet). Some of the drawings will be available as giclee prints as well. So stay tuned for updates!
---
Recent projects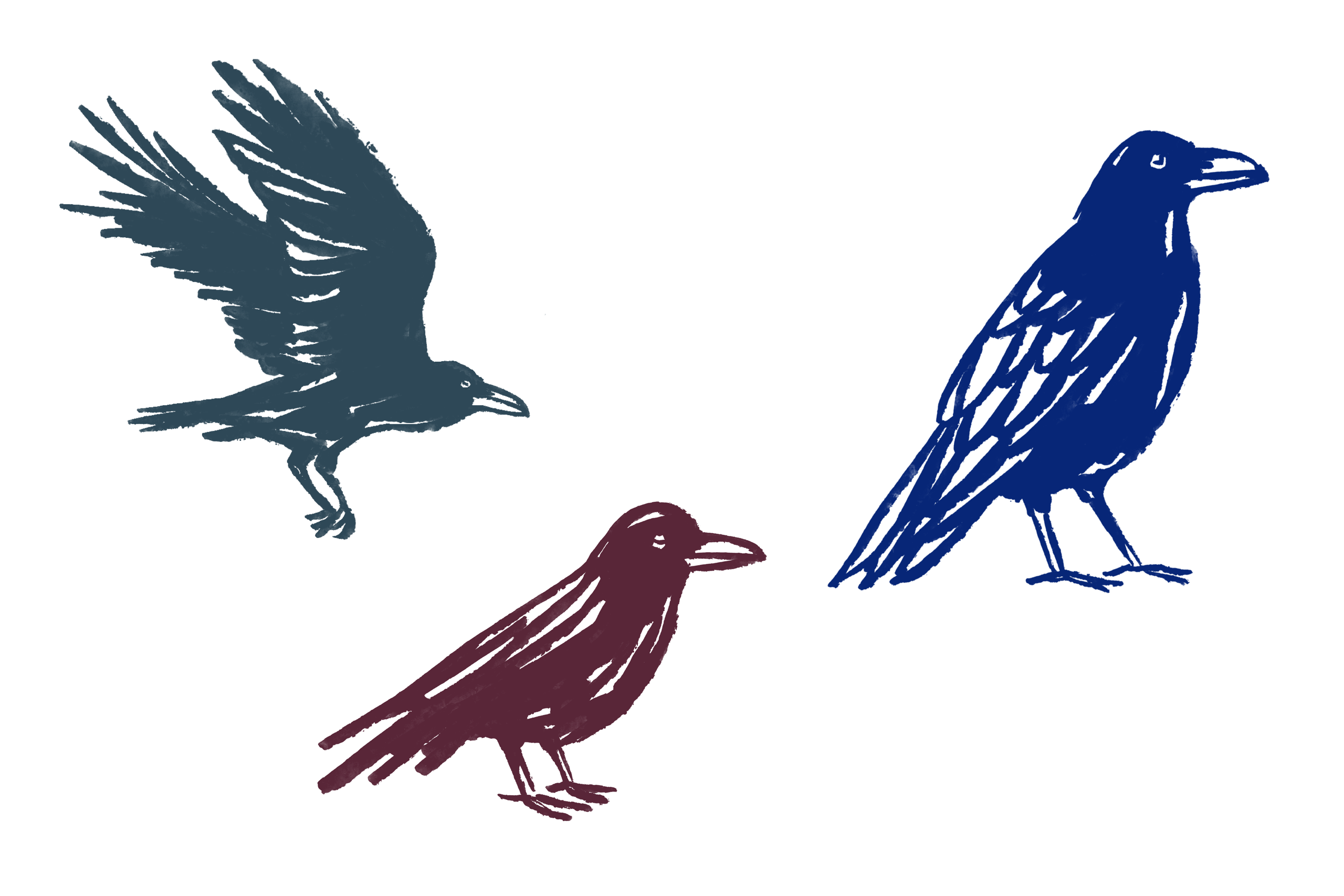 There have been several good, diverse projects that I had the pleasure to work on recently. Most of my client work is still on the brand identity and graphic design side, but I'm really happy to see more illustration (and hand-lettering) projects coming in as well, which is something I've been actively pursuing.
I even had the pleasure of doing both graphic design and illustration on a few projects. I drew the ravens above for a project in which I also helped with the brand identity (see the Roisin van Ravenhorst case study).
There's a new category on my website, called recent projects — hope you'll enjoy having a look.
As always, please let me know if you have a project in mind, or know someone who might need help with design or illustration & hand-lettering.
---
Shop discount code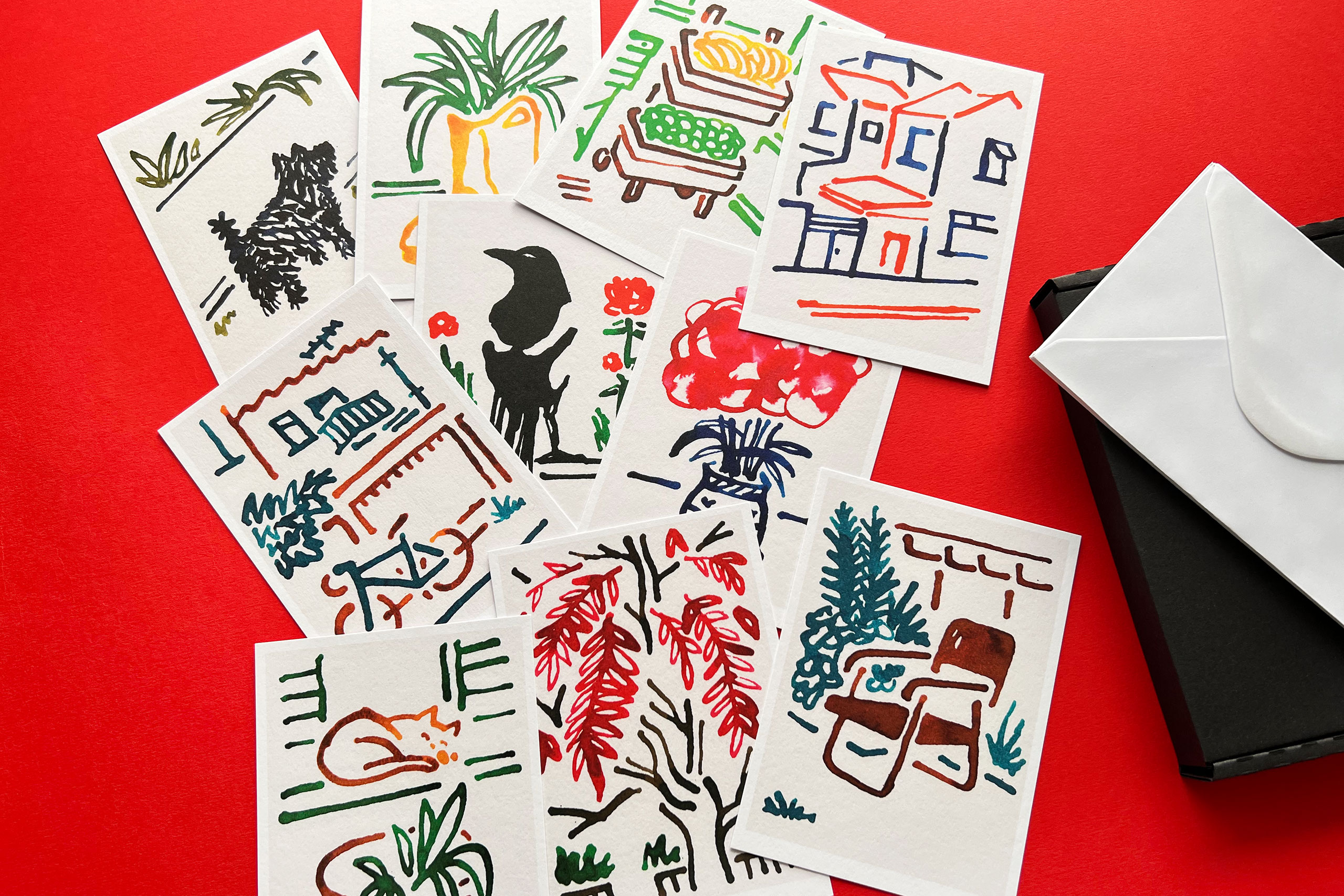 If you'd like to start the year with a treat for yourself or a loved one, you could get an art-quality print or a postcards set from my shop. Use the HAPPYJANUARY code for 20% off (works on all products, valid for one order placed before the end of Jan).
Thank you very much and all the best!
Iancu
---
As a quick reminder, I'm Iancu Barbarasa, graphic designer and illustrator, and you're reading this because you've most likely signed up to my newsletter. If that's not the case, you can always unsubscribe with one click at the bottom. If you enjoyed it, please share it with your friends — if not, send it to your enemies :)
You can find more on my website iancul.com — I'm also on LinkedIn, Twitter, Youtube and Instagram.
If you have any questions, comments, or you have a project in mind that we could do together, drop me a note by replying to this email.