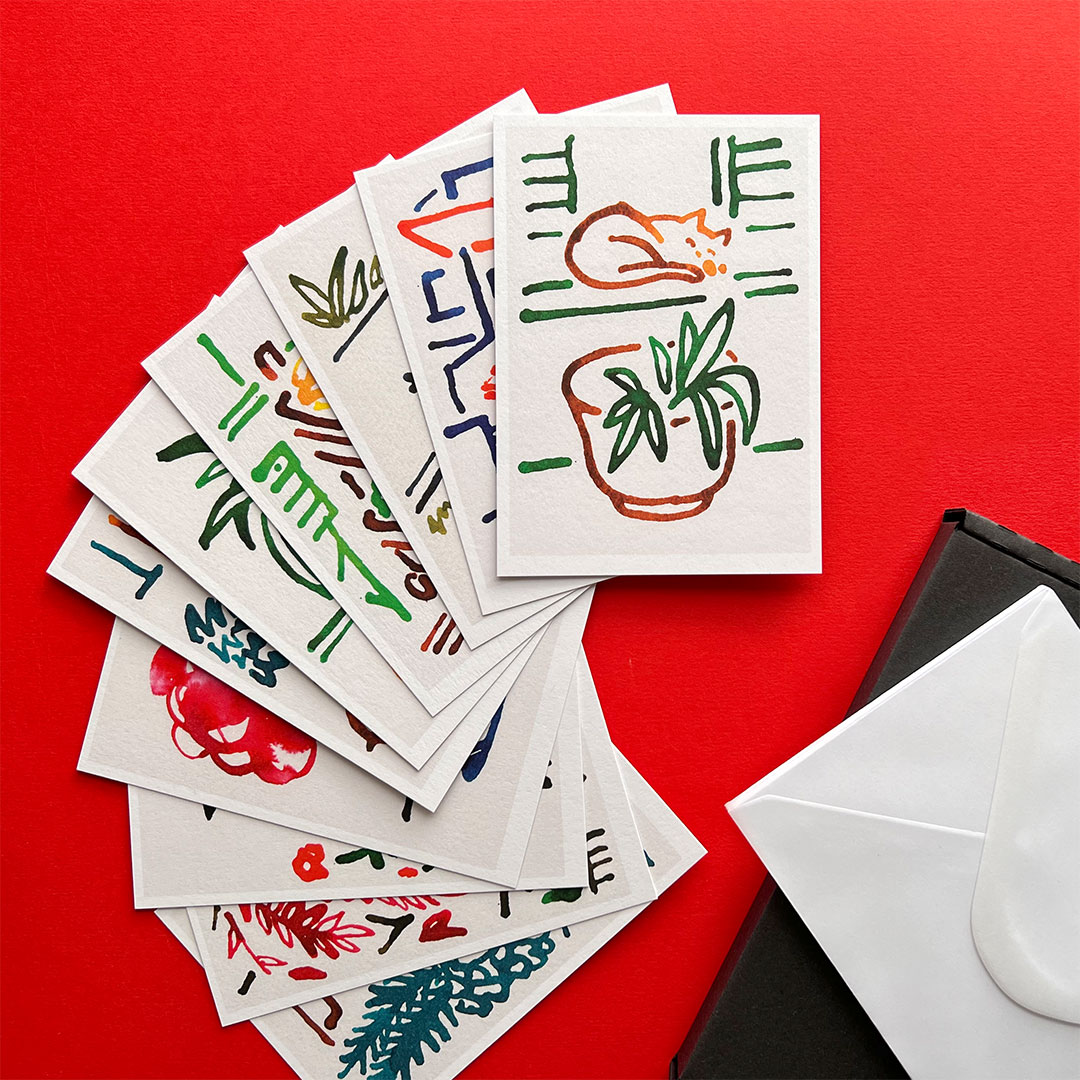 ---
This is iancul's newsletter issue 005
Dear friends, hope you're keeping well. You can now find a nice range of A6 postcards in my shop. There are 20 different artworks, available as two sets of 10 (different designs), and also as sets of four (same design). You can find them in my shop here.
The ink drawings set of 10 (shown in the photo above) is part of a series that I'm working on at the moment. It's about celebrating small things or moments seen in my local area. You might have seen some work in progress photos on my social media (have a look if not). I'm planning to publish a small book with these and many others soon. It's a really exciting project, so stay tuned :)
The digital drawings set of 10 (shown below) includes some of my popular artworks (available until now as giclee prints). There's a new cycling-related drawing as well, which you can see further down.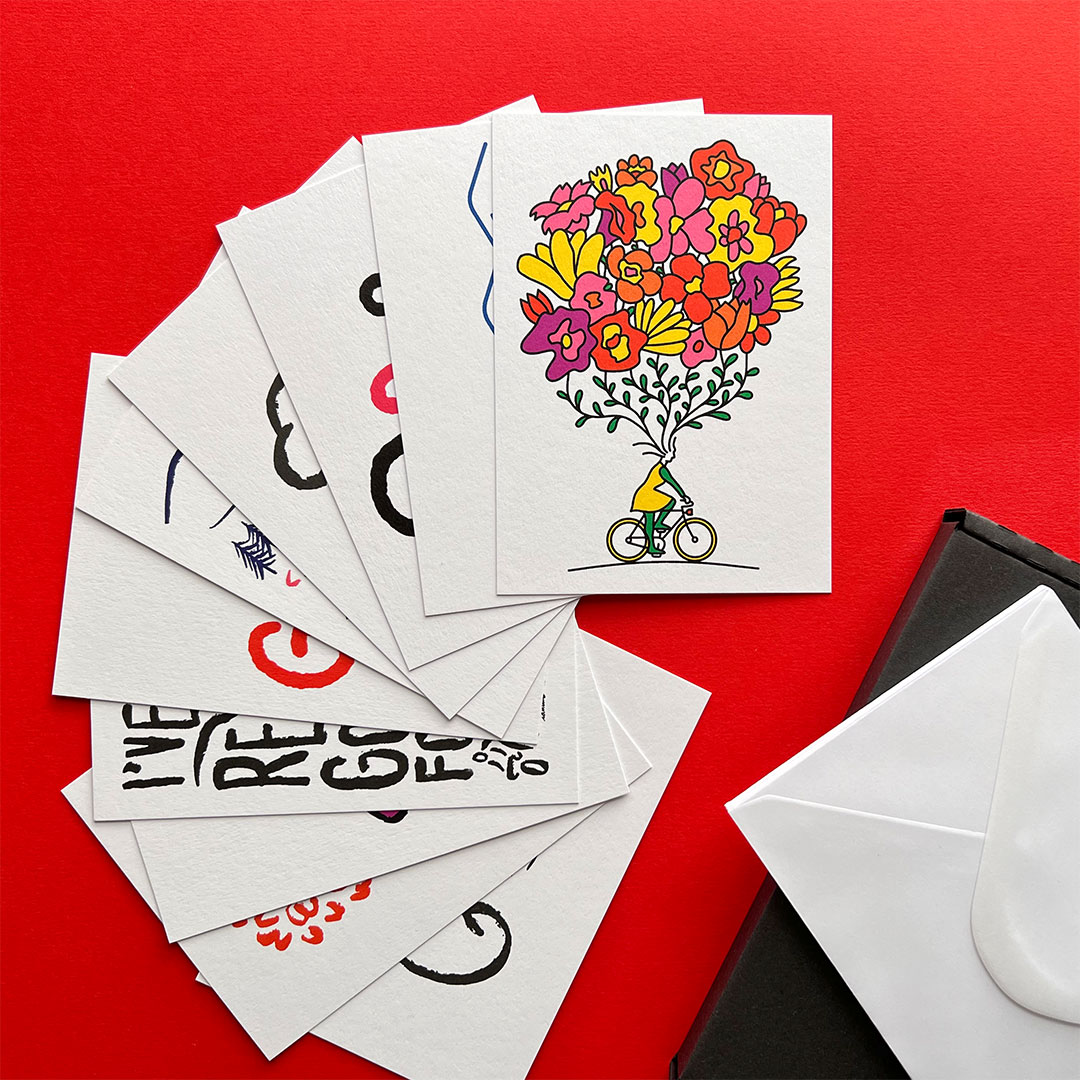 The postcards can make a great present for yourself or a loved one. They can be sent individually to friends or family (each one comes with its own envelope), or they can be used as bookmarks, framed, displayed on your desk, fridge or bookshelves – up to you.
Free shipping within the UK. Options for EU and international shipping are available as well.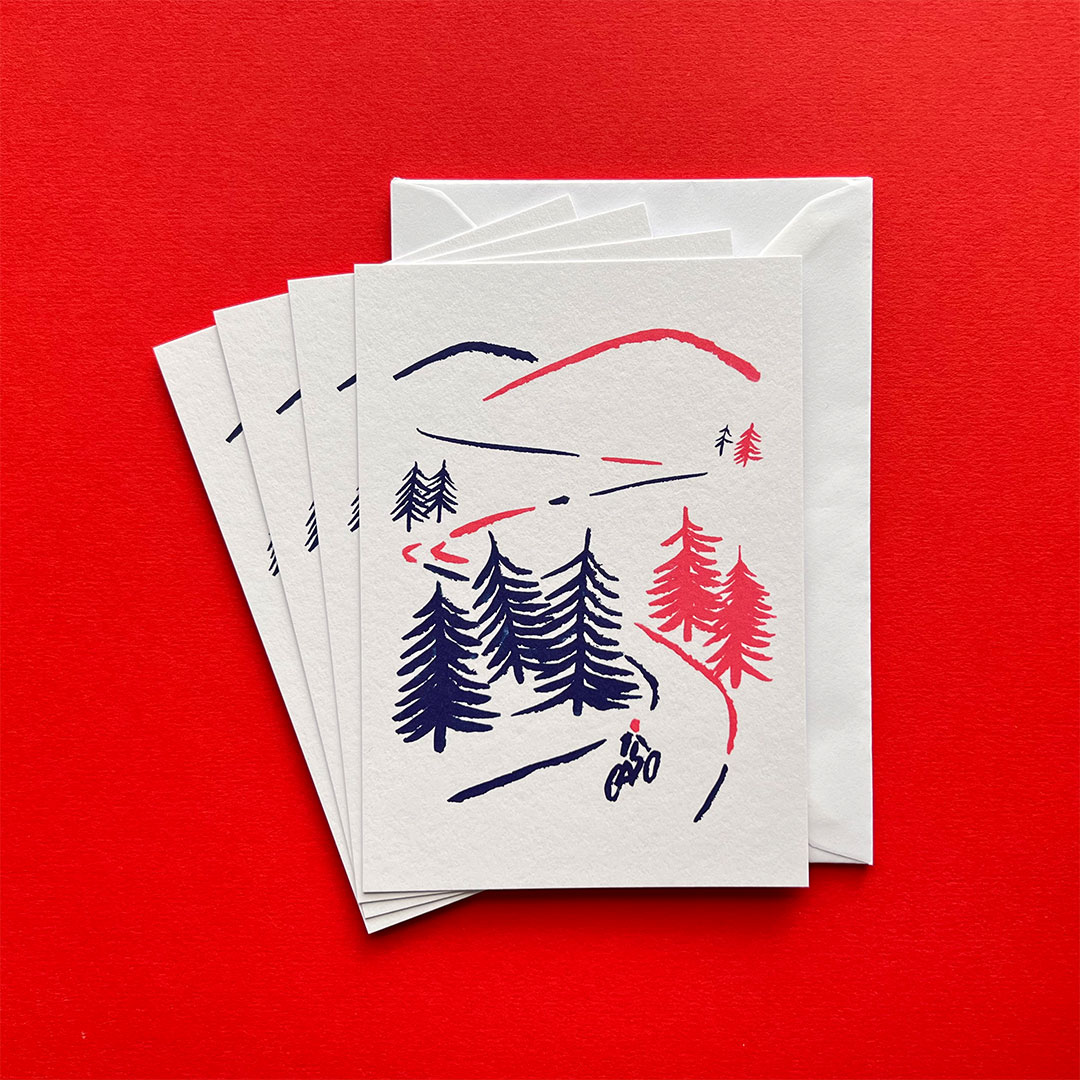 As usual, if you have any questions or comments, please reply to this email.
Thank you very much, best wishes and stay safe!
Iancu
---
As a quick reminder, I'm Iancu Barbarasa, graphic designer and illustrator, and you're reading this because you've most likely signed up to my newsletter. If that's not the case, you can always unsubscribe with one click at the bottom. If you enjoyed it, please share it with your friends (or enemies, if not).
You can find more about me and my work on iancul.com — I'm also on LinkedIn, Twitter and Instagram.
If you have any questions, comments, or you have a project in mind that we could do together, drop me a note by replying to this email.