Dear friends, I hope you're doing well & enjoying the summer days, maybe even preparing for a holiday?
I've been busy working on a few projects and also going through some big personal changes (more on this hopefully soon), but this issue is all about the largest display – pun intended :) – of my work so far…
---
"A flower a day" showing at Outernet London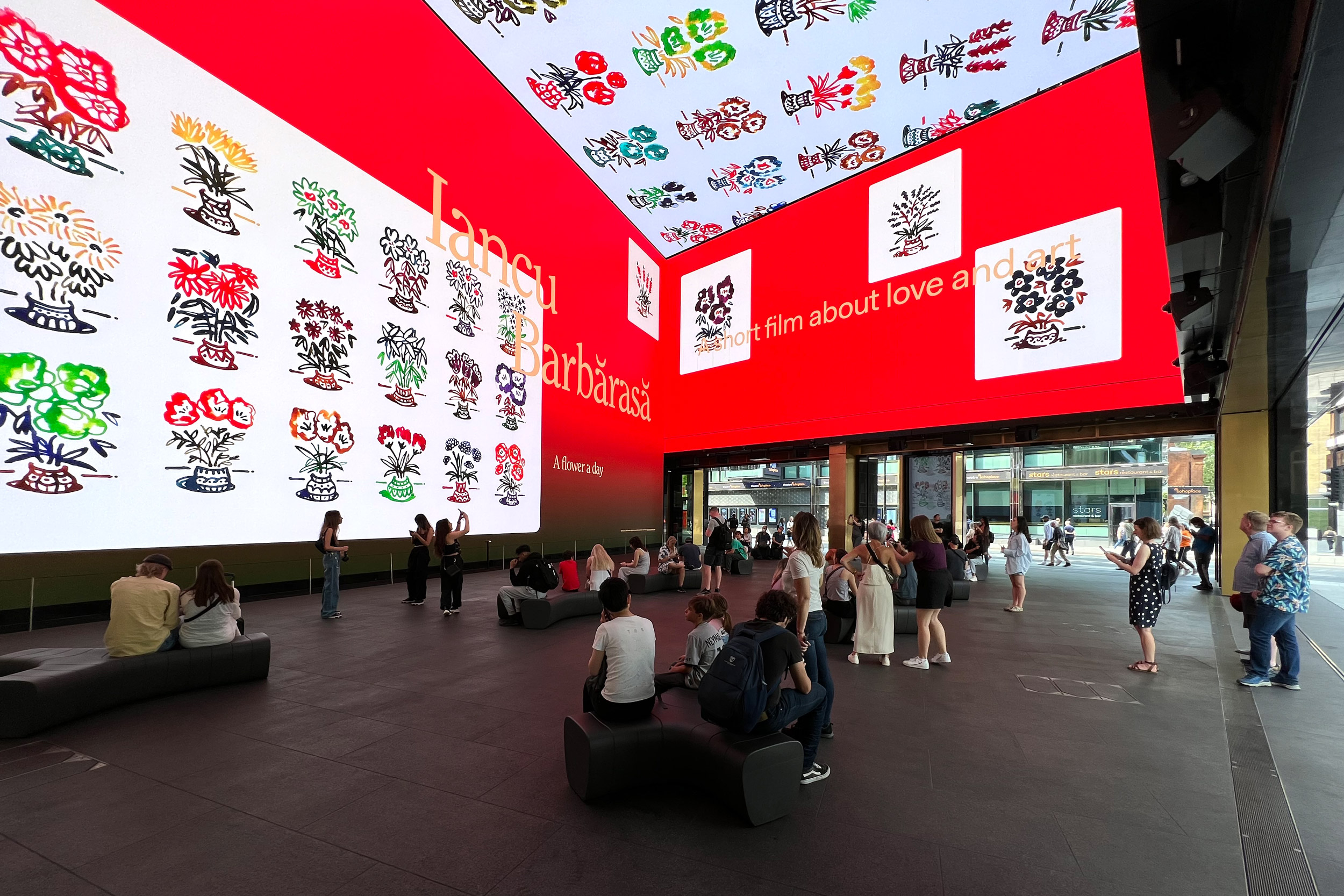 My short film "A flower a day" is on show at the Outernet London digital galleries in June and July, as part of a collaboration with WeTransfer's WePresent.
Outernet London is located next to the Tottenham Court Road tube station, at the end of Oxford Street, near Centre Point. There are two public (free to visit) galleries, The Now Building and Now Trending. Both feature giant Ultra HD screens capable of delivering amazing audio-visual experiences.
The Outernet schedule can be found on their free app. Film times and frequency can differ from day to day, so it's best to check in advance.
If you're in central London this Sunday (June 25), here's when you can watch my film: at The Now gallery (see first photo) — 9:20, 10:46, 18:25, 19:50 — and at Now Trending (see last photo) — 8:00, 12:00.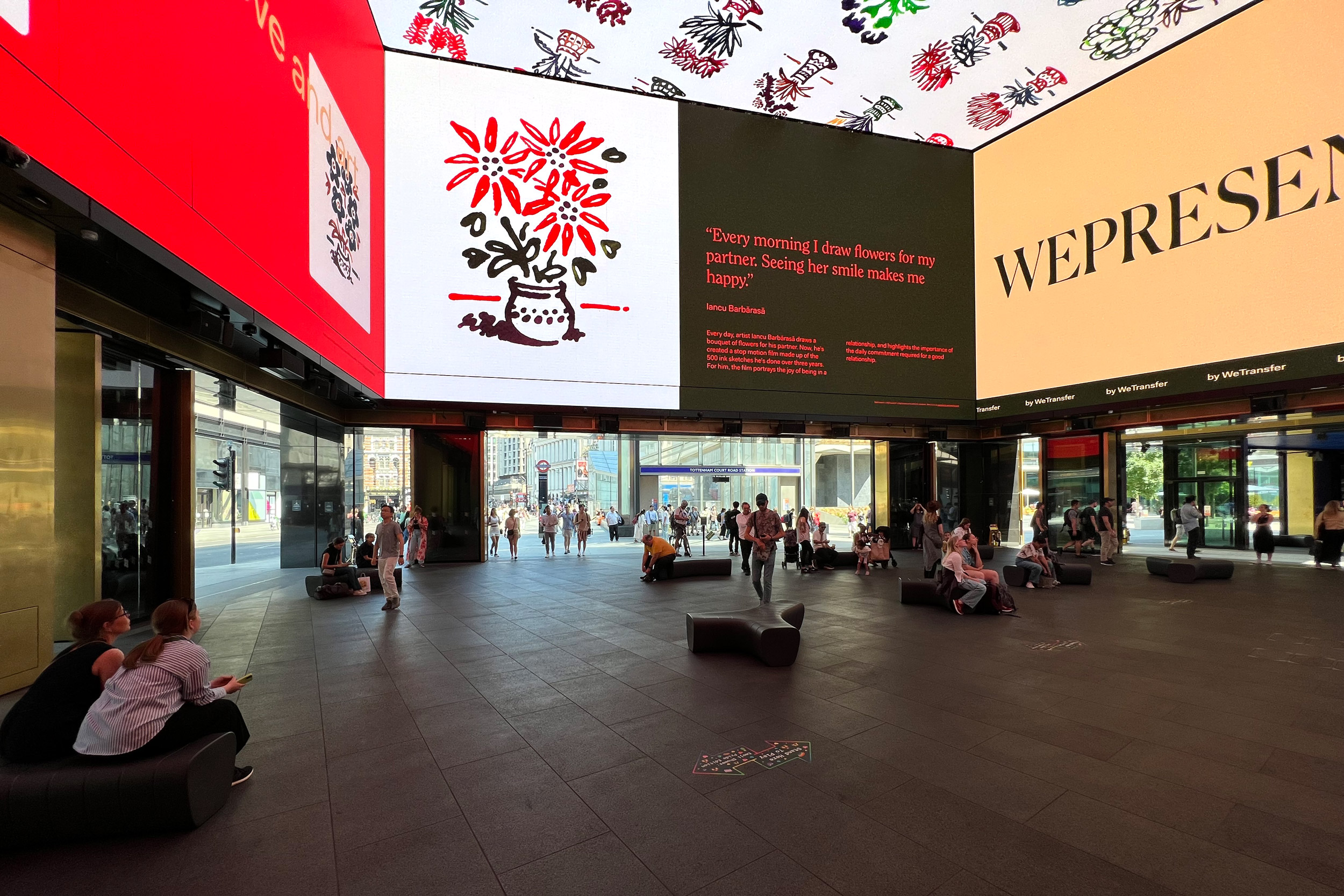 It's been quite an impressive experience even for me, watching the film on the huge screens, but the best part was seeing people's reactions.
There are more photos, a video and more details on my blog — and if you'd like to watch the film again on your own screen, or read about the process behind it, check out the film case study.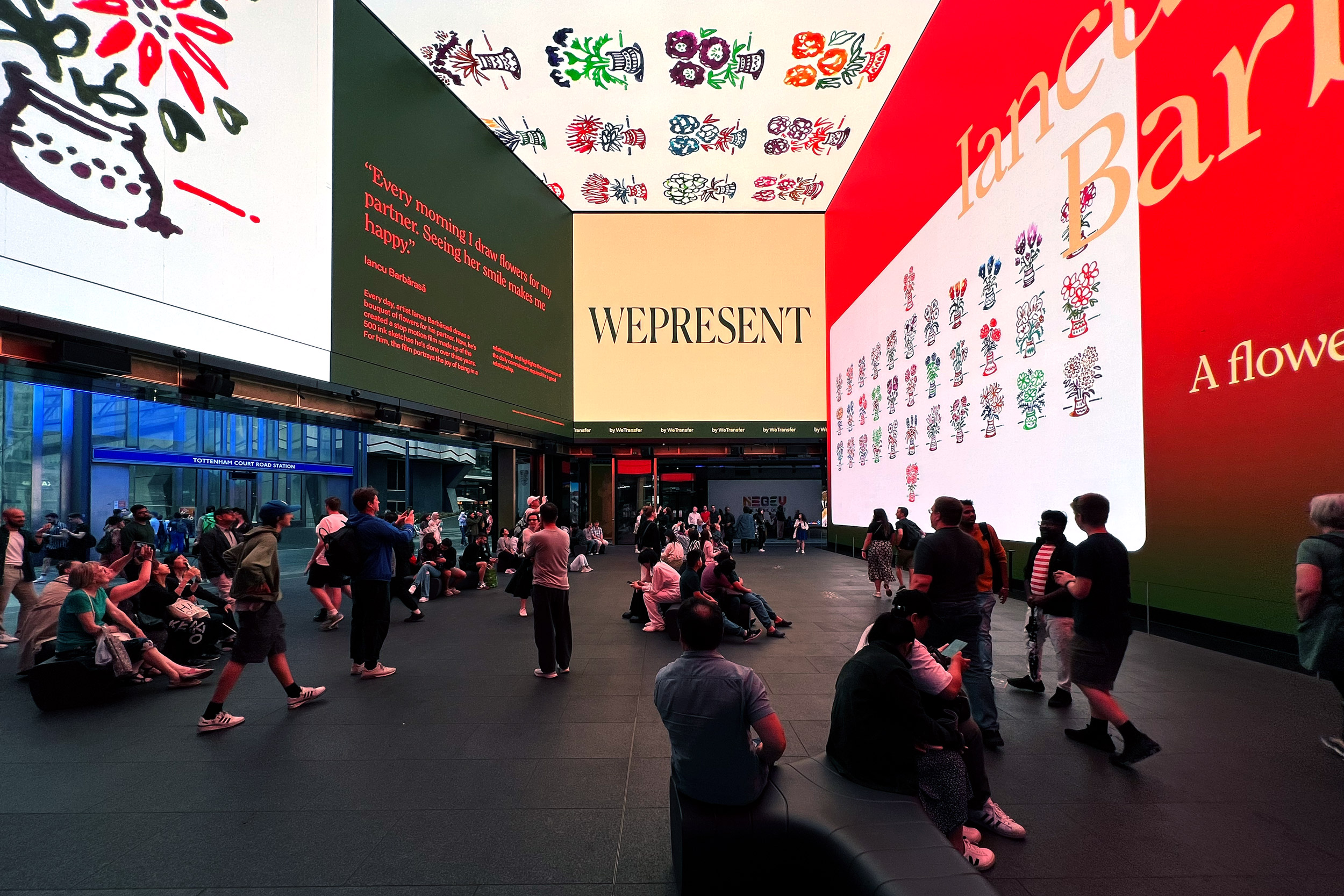 ---
Free shipping for prints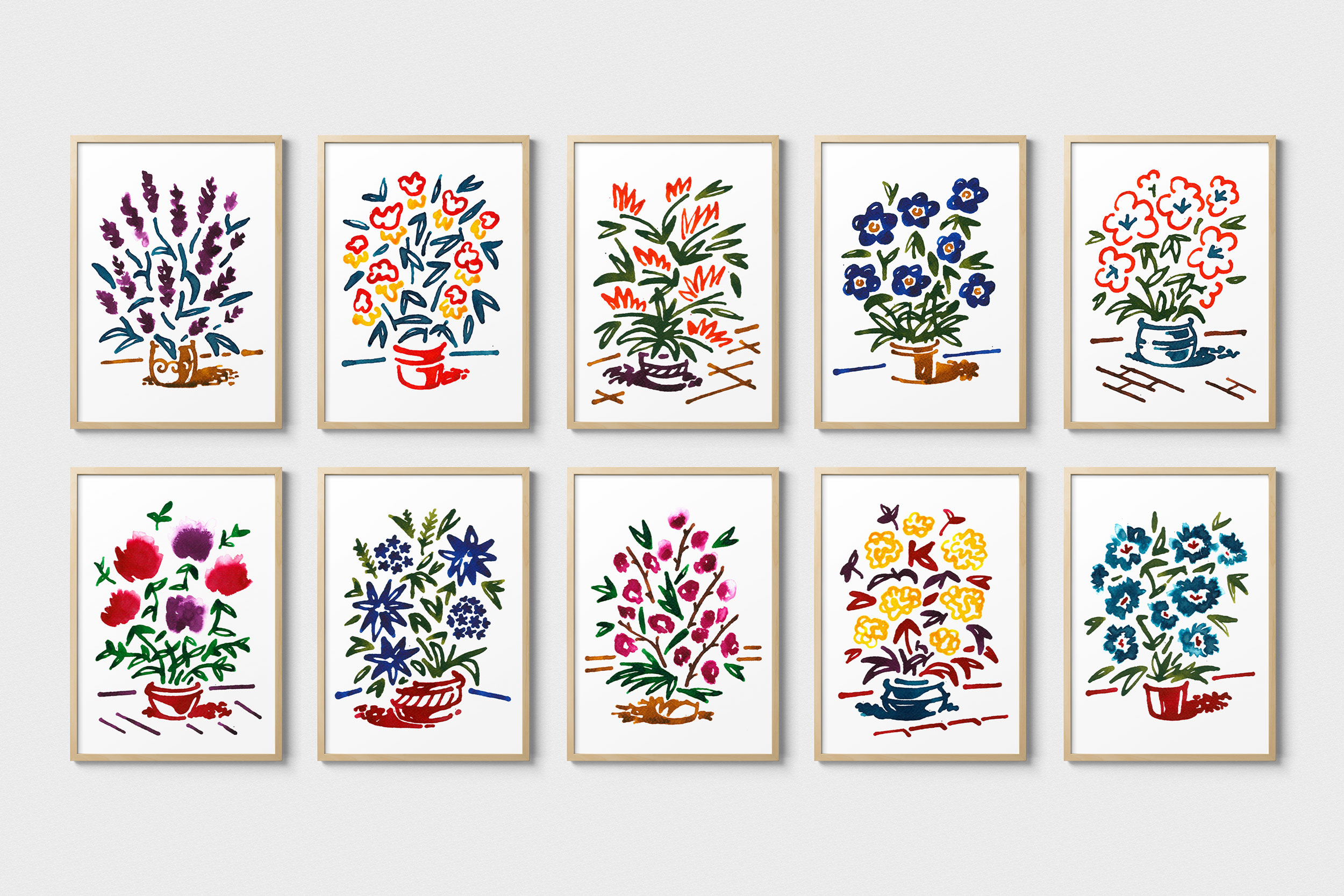 If you'd like to get a limited edition flowers print from my shop, here is a free shipping code that you can apply at checkout: FLOWERSFILMNEWS (valid for one order).
Each print is a limited edition of 50. The format is A3 (297 x 420 mm). Giclée is a high quality archival inkjet print method, using pigment-based inks on Hahnemühle Photo Rag, a premium art paper.
The flower drawings are also available as a set of 10 postcards, printed digitally.
---
That's all for now, I hope you can go and see the film before the end of July. If you do, I'd love to hear about your experience. Either way, I hope you'll have a lovely summer.
Thanks very much and take care!
Iancu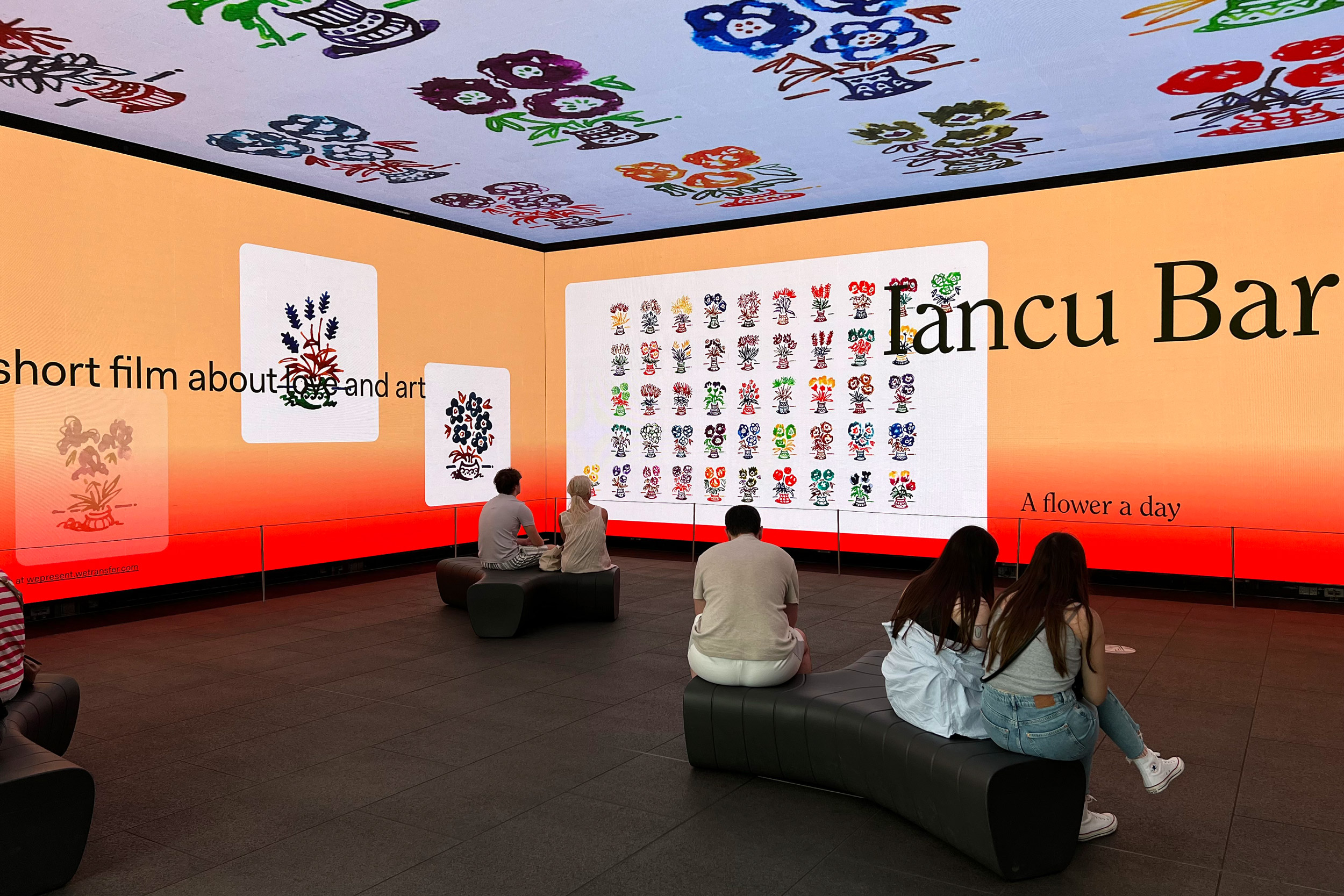 ---
As a quick reminder, I'm Iancu Barbărasă, graphic designer and illustrator, and you're reading this because you've most likely signed up to my newsletter. If that's not the case, you can always unsubscribe with one click at the bottom. If you enjoyed it, please share it with your friends — if not, send it to your enemies :)
You can find more on my website iancul.com — I'm also on LinkedIn, Twitter, Mastodon, Youtube and Instagram.
If you have any questions, comments, or you have a project in mind that we could do together, drop me a note by replying to this email.