This is Gravid With Decay, a short newsletter by John Tolva about all things horror.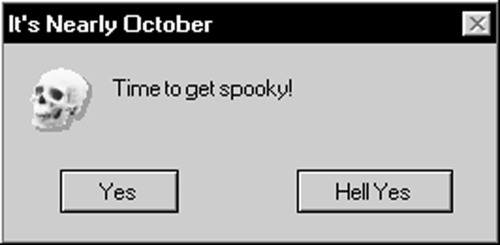 A happy spooky season to you all! I enjoy horror all year round, but I'll admit that there's a special glee watching movies in the few weeks leading up Halloween when normal people seem to enjoy frights too. So, here are some notes on things you might enjoy while carving a pumpkin.
————
There's a bit of mythology in my family that my siblings and I exist because of a mass murderer.
Richard Speck killed eight student nurses in Chicago on the night of July 13, 1966. My mother, also a nurse in Chicago at the time (though not at the same facility), was obviously traumatized by this. Hospitals throughout Chicago in the days and weeks after the murders instituted additional safety procedures, including escorts to and from automobiles and bus stops for staff leaving work. It is in this way that my mother befriended the security guard who would walk with her. One night this guard threw a party at his apartment, inviting my mom. Mutual friends brought my father to the party. They met, fell in love, got married, had children, and spawned this horror newsletter.
It's a wonder that any kid who grew up in the Midwest in the 1980s (hey it me!) is not permanently scarred by its history of wretched killers. Just in the Chicago-Milwaukee nexus alone you had the White City devil himself H. H. Holmes, grave-robbing Ed Gein, the Tylenol cyanide murders, and of course John Wayne Gacy, whose crawlspace in horribly-lit news footage haunted my teenage years. All of which led to Jeffrey Dahmer, perhaps the most depraved of them all.
Dahmer is the subject of many, many films and documentaries. The latest, Dahmer: Monster - The Jeffrey Dahmer Story from Netflix, is a 10-part dramatized deep dive into different facets of this monster. With a runtime as long as it has — and exceptional acting, especially from Evan Peters of American Horror Story fame — there's plenty of space to explore Dahmer's childhood, his dysfunctional parents, his vigilant-but-ignored apartment neighbors, the utter, racist incompetence of the Milwaukee police, and most importantly the lives of a few of his victims. There's nothing that's not disturbing about any of it, so if true crime is your jam or if you like the vibe of AHS, you'll want to set aside some quite a bit of time for this.
Dahmer wasn't the first corpse-desecrating ghoul from Wisconsin. That title belongs to ur-fleshcreep Ed Gein, who, in addition to murdering people, would exhume bodies for home decorating projects. Deranged: Confessions of a Necrophile, one of the first in the long line of movies inspired by Gein, is a 1974 film rediscovered in the mid-90s. It's a shame it was lost for so long as The Texas Chainsaw Massacre, also released in 1974 and inspired by Gein, came to dominate the cannibal butcher horror space at least until Silence of the Lambs came out. Deranged is borderline comedic with an in-frame narrator and quite unsettling low-budget funeral parlor organ music for a score. Not sure what was in the water (or flesh broth) in 1974 but both this film and the original Texas Chainsaw both feature a dinner-with-corpses scene.
There's a personal sub-genre of horror movie for me that is films whose VHS covers terrified me on the rental store rack but which I never actually saw back in the day. (Cannibal Holocaust and House come to mind.) Motel Hell from 1980 is one of these films. Having now seen it I'm reminded just how much deception can be packed into 30 square inches of cover art. Still, this is a worthwhile film with bizarre black humor, a Texas Chainsaw 2 vibe, Wolfman Jack (!), and a super early if twisted eco-conscious message. It also features one of the greatest final lines ever, which I won't … spoil.
A Classic Horror Story is an exceptional southern Italian take on meta-horror with a giant twist. Brightly lit with lots of rural folk elements (not unlike Midsommar), this film riffs on the legend of Osso, Mastrosso, and Carcagnosso, the supposed three founding brothers of the main branches of the modern Italian mafia. For a story that's largely about what Italy as a country has to offer in a horror genre dominated by the USA this is a logical place to start. (Oddly, not once does A Classic Horror Story ever mention the giallo genre, in my opinion Italy's greatest gift to horror cinema.) Excellent sound design and soundtrack too!
Just when you thought the Predator franchise had been sullied by Alien crossovers, Prey shows up. This is a wonderful film, which you might not consider horror if you're thinking of the original meatheads-in-a-jungle film. The conceit is sublime: one of the hunter extraterrestrials arrives on Earth in the early 18th century where, after slaying various wild animals, he encounters Comanche warriors. No advanced weapons exist obviously — at most flintlock rifles, though Mr. Predator has his laser sight and cloaking tech — basically an agrarian vs. mechanization fable. The subplot with white trappers as secondary foes is especially delicious. This is a beautiful almost ecological film well worth a view.
What if Rear Window but in the age of everywhere cell phones, social media, and the comforting embrace of surveillance culture? That's The Voyeurs. Fans of Euphoria may appreciate Sydney Sweeney's attempt here, though she failed to convince me as an optometrist. Ultimately the tension this movie generates is less about surveillance and more the discomfort of realizing how little we know our neighbors even if we see/watch them every day.
Neighbor horror, if that's a thing, is the engine of Who Invited Them. New house, housewarming party, friends all around, but who is this couple neither of us recognize who are the last to leave? No spoilers, but it's a tight (almost claustrophobic) film that does a good job exploring the awkward relationship between the house-owning couple and the ease with which it can be exploited.
This summer I took the family on a Mexican holiday to an ancient Mayan temple in the jungle. Naturally I needed to do my "research" by watching a horror movie about same. The Ruins really has very little to do with ruins, or Mayans, or even Mexico. It's more dumb (American) tourist kids vs. nature. Don't get me wrong, though, killer vegetation ala "The Lonesome Death of Jordy Verrill" is always appreciated.
Some movies demand to be seen in a theater. Nope, Jordan Peele's third film, is a genre-warping love letter to wide skies presented on wide screens and the history of cinema itself. Exceptional performances all around pair with a unique take on UFO visitation. This is a complex film, as much about the danger of spectacle as it is about the danger of institutionalized racial hierarchies (human/human, human/animal, human/alien). Especially noteworthy is the subplot involving the TV show "Gordy's Home". 90s cinematography itself should be a horror genre. Go see this movie on the biggest screen you can.
Event Horizon, the mother of all sci-fi horror (fight me, Alien fanboys!), got a new Blu-Ray release and I was all in. But don't get too excited: the original extended scenes in "hell" are still missing, probably forever. Lots of extras in this one, but the real reason to watch it is the 4K transfer that does the blacks and star fields real justice. Ironic given Dr. Weir's haunting line: "Where we're going... we don't need eyes to see!" Reminder: we don't know what's on the other side of black holes.
Season 2 of American Horror Stories hits a more consistent stride than last year's debut. Still not as good as the Creepshow series but still better than Two Sentence Horror Stories. Standout episodes include "Aura" about a haunted Ring-like doorbell, "Milkmaids" a plague-era tale with a splash of historical truth, and "Lake" which does a great job making a reservoir dam the baddie.
Horror-adjacent but absolutely true life horrifying is the new miniseries Five Days At Memorial about the isolation and deprivation of Memorial Medical Center in New Orleans during Hurricane Katrina. The producers try to run this one up the middle, letting viewers decide about the decisions that were made during those harrowing five days. I couldn't let go of it. The evacuation of the neonates scene, which I watched on a transatlantic flight, had me tearing up.
The Forever Purge answers a question that's been on my mind since the very first movie in the franchise: "What if the murderous purgers just liked the night's mayhem so much that they refused to stop?" The answer: people would try to flee the country. And what you get is a reverse immigration tale, a somewhat ham-fisted if ripped-from-the-headlines commentary on where we are now as a country. Which is exactly what The Purge films have always been about.
Covid ensured that there'd be a resurgence of plague-forward horror and The Reckoning is proof of that. Toss in some medieval witch-hunt misogyny and you've basically got a current events film. I enjoyed this, despite it being fairly formulaic. Could someone please inform the director how water wells work?
Till Death is Home Alone meets Weekend at Bernies with none of the chuckles whatsoever. Say what you will about Megan Fox, but her performance here trapped in a snowbound cabin with a corpse fending off home invaders is perfect. There are doses of Saw and The Lodge in here, too, if that's your speed. Color me pleasantly surprised at this one.
If you've been pining for above-average Irish math horror, have I got a film for you! The Cellar exceeded my expectations in almost every way. Zero gore but super creepy this flick features Schroedinger's cat, a haunted abacus, Hebrew mathematical philosophy, equations engraved in stone and on old-timey phonograph records, Super Mario, and drones. How can you not?
Finally, some bits and pieces to tide you over until your treat haul on All Soul's NIght:
The Stanley Hotel in Estes Park, Colorado — inspiration for King's The Shining — has a new tour in an out-building called The Caretaker's Cottage. If you've ever dreamt of hugging a dripping wet pile of necrotic flesh in an Art Deco bathroom, this is your chance.

Those of you with an interest in literary hypertext may enjoy this scholarly paper on the formal properties it shares with horror: Links of Darkness: Hypertext and Horror. "The link itself is discomforting. It literally alienates the reader, taking her away from where she is, and sending her elsewhere."

Nosferatu turns 100 this year. Ol' Drac's immortal but you can still celebrate a birthday. Check local listings for showings of this silent monochrome (unauthorized!) masterpiece. Many theaters are providing live organ accompaniment.
If you enjoy this little communique, please send to a friend or post about it. Always nice to spread the dread. Until next time …