Elena Remkova
Personal Notes
Hi! Few orders of business before the main letter. Please read the first; feel free to read or skip the latter.
I'm going pseudonymous
As I get increasingly strange and internal with my missives, I find myself being anxious about potential employers finding my unconventional ramblings too easily and concluding that it reflects upon my reasoning skills or judgment. I've also started to engage with Twitter much more actively as you'll read below, and am promoting Glitchet there under a pseudonym, so my opsec is quite leaky at the moment.
With that in mind, from this point forward (well, really the point after the next section where I basically dox my credentials to you) in this newsletter I'll be going by the pseudonym Sadalsuud (variations: Sad, sadalsvvd). I'm not overly concerned with keeping Sad separate from my regular identity–anyone who knows me knows that I'm strange–but if you share Glitchet or an issue and decide to attribute it to a name, I politely request you make that my Twitter handle @sadalsvvd or just "Sadalsvvd". Informally or in emails feel free to refer to me by whatever you're used to :)
Changing, Seam_less
Achievement Unlocked: Hitched!
Last piece of news: I'm officially married! To the beautiful Ras Alhague who you might know as an erotic glitch artist, model, and de facto matriarch of the Glitch Artists Collective on Facebook. If not, she has an instagram (NSFW) where she puts most of her censored work. As someone who initially stated (boldly) that they'd probably end up getting married around 46, falling in love with and tying the knot with her has been a bewilderingly joyous experience.
The Revolving Social Self
Apologies for my absence; things have been busy, between getting married, engaging in a couple exciting upcoming job discussions, and the absolute psychological mess of current events and failing-at-sense-making.
As penance I bring you these tracks, starting mellow, becoming increasingly active, and settling with a breath–just how I've felt lately (also at the end of the full Glitchet Spotify playlist):
But let's talk about talking.
Eli Kenny
I used to have crippling social anxiety, partially from the moral quandary of being responsible for changing other people by interacting with them. (The other part was, y'know, girls.) What right did I have to change someone, perhaps infinitesimally, yet indelibly? Who was I to make that decision for someone else? Interaction with another human being is serious business to be undertaken cautiously and conscientiously.
Nowadays I'm straight up irresponsible, having conversations and impelling alternate futures–even having the audacity to tell people things about themselves. Frankly, me and all of my ilk should be locked up.
However, that's mostly with people I have reasons to talk to: friends, family, social events and obligations, where I can turn on the shine with mutually assured alteration. When it comes to a space where I would have to intentionally reach out to connect with someone for no other reason than you seem interesting let's talk, I still find it extremely difficult. And in a space where you basically have no reason to be there but to talk, it can be a challenge to figure out why you should stay.
Of course, about a month after my birthday the significations of my 6th house Mercury-ruled annual profection kicked in fiercely, and I became obsessed with new ideas, information, failing at schedules, (fuller awareness of) failing at time management, thinking about my rituals, meditation practice, body, and seriously contemplating work again.
And of course, Twitter.
I've never been good at Twitter. In the past, my Twitter usage was strictly limited to "trying in vain to be clever and/or interesting" and "political doomscrolling". Eventually I unfollowed everyone and put them into lists in the naive belief that I'd actually look at those lists. Nah. Twitter usage dead.
On a whim I changed my username to sadalsvvd and started posting whatever the hell I want, found some interesting people to follow, and quickly encountered the proxemics of digital space.
My goal on Twitter has been to engage, to make connections, share ideas, joke around with people and play. However, there was no reason to–no mutually assured socialization at play, and as usual I found myself feeling like the guy who was invited to a huge party by a friend (Mercury??) who immediately disappeared in to the crowd. Of course, a major difference is that at this party everyone has a very particular look, a name floating above their head, and a readable bio tag which often says "DMs welcome" but leaves "of a particularly pleasant nature" unsaid.
My body feels funny, Frey Ask Petersen
The other interesting thing about Twitter is that at all points you are equally exposed to every potential "audience"/"market"/"demographic"/HUMANS who are interested in specific types of things at the same time. If you have many interests like I do, the desire to express your personal totality, and a little bit too much time in the tech/business world, this presents a problem with only one solution: stop worrying about what you post.
Still, it is in interacting that you have to pay attention. Skillful Twitter-person navigation is an exercise in anthropology and digital ethnomethodology; some people are shitposting exclusively and expect you to respond in kind, some are sincere, some are [Post-]Rationalists™, some just want your one-way attention, and some are all these things depending on the time of day. Entering the "ingroup" is a complex game of social signaling, value display, play, occasional sincerity (or lack thereof), and occasional line-in-sand-drawing. I find this all fascinating because I'm fascinated by social dynamics in general, and on Twitter all of these things happen with lightning speed in one huge room where anyone can reach across it to anyone else at any time. It's particularly interesting to witness (or be on the receiving end of) a mismatch in social intent, such as one person posting a hot take and another person needling it to death with analysis–which usually goes ignored.
There are other interesting perks, too, like:
getting to meet the Youths - I've been chatting about socionics (a deep personality system similar to Ennegrams/MBTI more prevalent in the East) with one teenager who I'm pretty sure is going to make waves in that community
noticing with many other Twitter users a sudden, inexplicable fascination with tobacco and cigarettes that has no explainable origin
meeting many other magical thinkers, astrologers, and diviners
increasing the expansiveness, intricacy, and incisiveness of thought patterns in my own thinking, just from observing how others think
learning to be more concise with my thoughts due to Twitter's character limit, and experiencing the poetry of a well-crafted Tweet, even one not designed to go viral
some interesting experiences in my personal gender perception that I'm still musing about, influenced by the fact that I set up a script to rotate out my profile picture for a variety of glitched, neuraled profile pictures from https://thispersondoesnotexist.com/
I'm probably late to this party, but still, I'm reveling in it thus far. If you'd like to follow me as @sadalsvvd, feel free.
a rift, somewhere else, Maël Lencot
Glitch news and links
fubar expo is happening RIGHT NOW!
If you like glitch art, you owe it to yourself to check out the fubar schedule and check out the digital online gallery built in Unity and WebGL right in your browser full of incredible glitch art (I actually built the level geometry so you can thank me if it's janky).
GL!TCH.INTERNATIONAL FEATURE: suture [B]
Hello! This week's featured GL!TCH.INTERNATIONAL artist is suture [B]! I know suture personally and she's one of the hardest-working artists I know, producing work that combines hand-drawn animation and glitch art to create works that are both beautiful and laden with feeling.
suture [B]
Chicago, USA
"December 2014, i'm inside Bohemian Cemetery's cathedral for some experimental metal… as the performances start the video artist casts the walls & musicians with cascading chaotic bits – had never seen such aesthetic // soon after the show i bought my first analog glitch box, so excited i hardly used it // was not until the tail end of 2015, when particularly high peaks of madness disturbed my life, & in this state, i made my first glitch animation with that no longer dusty box // controlling, embracing, riding, & witnessing the wildly different waves of being human is how i relate to glitch."
Some links
OH! So one thing you can check out is the Damn Interesting weekly link roundup podcast where we cover mostly non-topical (so you won't feel like you're listening to old news) interesting links from around the web in 45-60 minutes a piece. There's a whole backlog in case you want some entertaining listening.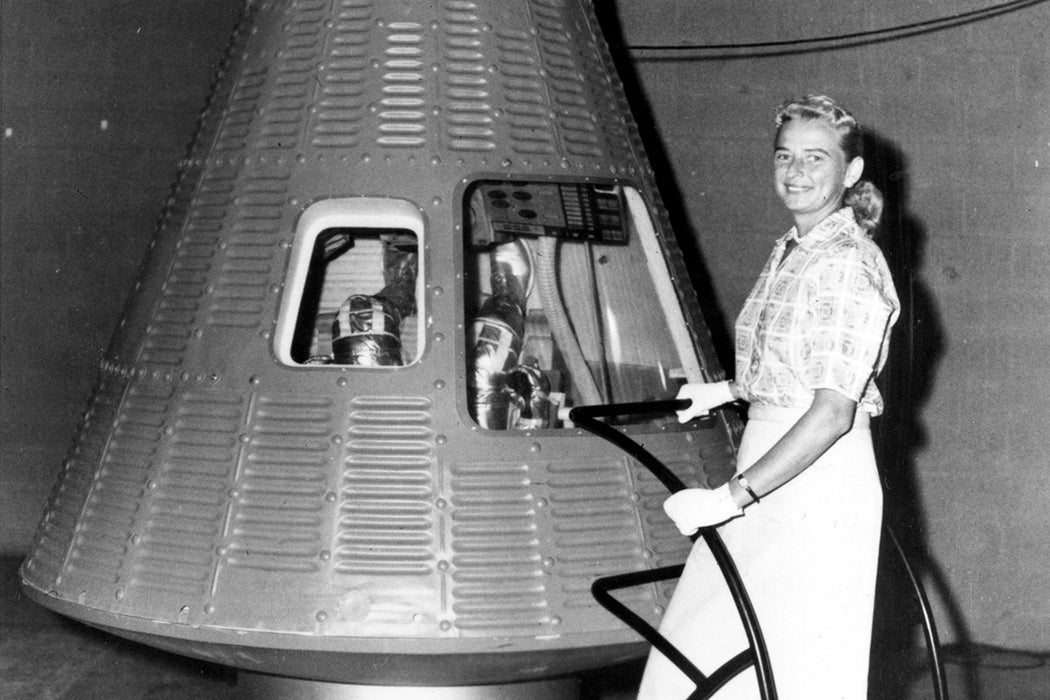 How the Mercury 13 Fought to Get Women in Space | JSTOR Daily
In 1962, the House of Representatives convened a special subcommittee to determine if women should be admitted into NASA's space program.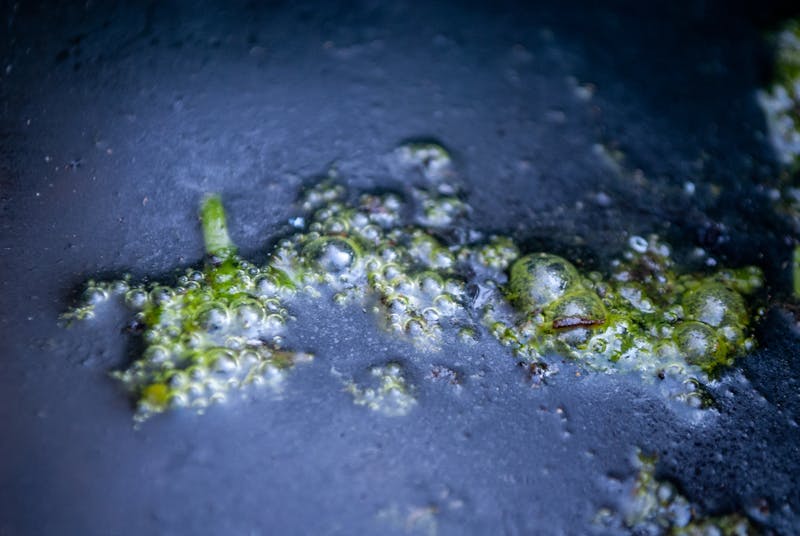 A journey through slime | Wellcome Collection
Did you know that slime cells signal to each other and seek out multiple partners? Welcome to bath time with Abi Palmer – and some revolting yet awe-inspiring grey slime.
The Pretender - The Atavist Magazine
People in Blooming Prairie, Minnesota, thought Lois Riess was a nice wife and grandmother. If she had a vice, it was playing the slots. Then she committed murder.
Quanta Magazine
Researchers have shown how to effectively transform one material into another using a finely shaped laser pulse.
Thank you for reading.
Much love from me to you,
sadalsuud