Hello!
Hope you are safe and doing great amidst these tough times.
Here is a scoop of best content for your interview prep. Hope this helps you in your journey, and stay tuned for more such content!
Google Kickstart
Google Kickstart is a competitive coding contest organized by Google. Securing a good rank (top 2 percentile) in it gives you a great chance of landing a Google interview!
Irrespective of that since its a 3-hour contest, it's a good practice for your upcoming coding rounds. The D Round of Kickstart 2020 is scheduled on the coming Sunday. Here are the entire details-
Date - 12th July 2020
Day - Sunday
Time- 10:30 - 13:30 Indian Standard Time

Register yourselves at https://codingcompetitions.withgoogle.com/kickstart
Kickstart competitions are fun since they are not very hard like other programming contests. Check out some previous Kickstarts here : https://codingcompetitions.withgoogle.com/kickstart/archive
Hands-On Session : Deploy your Personal Website in 15 minutes!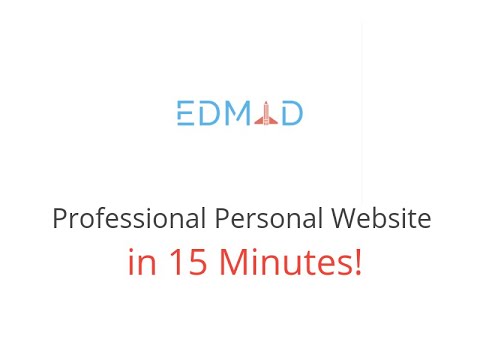 Want to have strong online presence without spending months coding up a website?
We have created a FREE, EASY and CUSTOMIZABLE personal webpage template for you, ready to deploy within 10 minutes with NO CODING REQUIRED!
Summer Symposium on AI Research 2020
All AI enthusiasts are invited to attend first-ever Summer Symposium on AI Research in association with APPCAIR. It will be a two-day virtual event so that you can attend this from the comfort of your home, and it is completely free. Talks will cover the current advancements in Artificial Intelligence. This event will also serve as a forum for interaction between students pursuing similar career interests in AI.
Lineup of speakers include:-
- Dr. Manish Gupta, Director at Google AI Research India
- Dr. Manik Varma, Principal Researcher at Microsoft Research
- Dr. Aleksandra Faust, Staff Research Scientist at Google Brain, CA
- Prof. Jayashree Kalpathy-Cramer, Associate Professor at Harvard Medical School
- Prof. Ross D. King, Turing Fellow at Turing Institute
- Prof. Vijay Janapa Reddi, Associate Professor at Harvard University
- Prof. Balaraman Ravindran, Professor at IIT Madras
- Dr. Lovekesh Vig, Senior Scientist at TCS Research

You can find out more details about this event on their website.
Dates: 25th & 26th July 2020
To register, fill out the form here
We have a ton of great talks, sessions and much more lined up for you in coming weeks.

Stay tuned and updated at EdMad