A month ago, me and Mica the dingo had a fun day climbing the class 2 route up North Peak (the peak just north of Conness), skirting the mysterious Yosemite boundary where dog aren't allowed to set foot! 10/10 would recommend to my budding cross-country mountain friends.
The crux of this trip report was the javascript map and I still don't know it was worth it D: It's surprisingly difficult to take photos of a dog that aren't just butt pics! so here's some rare shots of Mica's popular split face: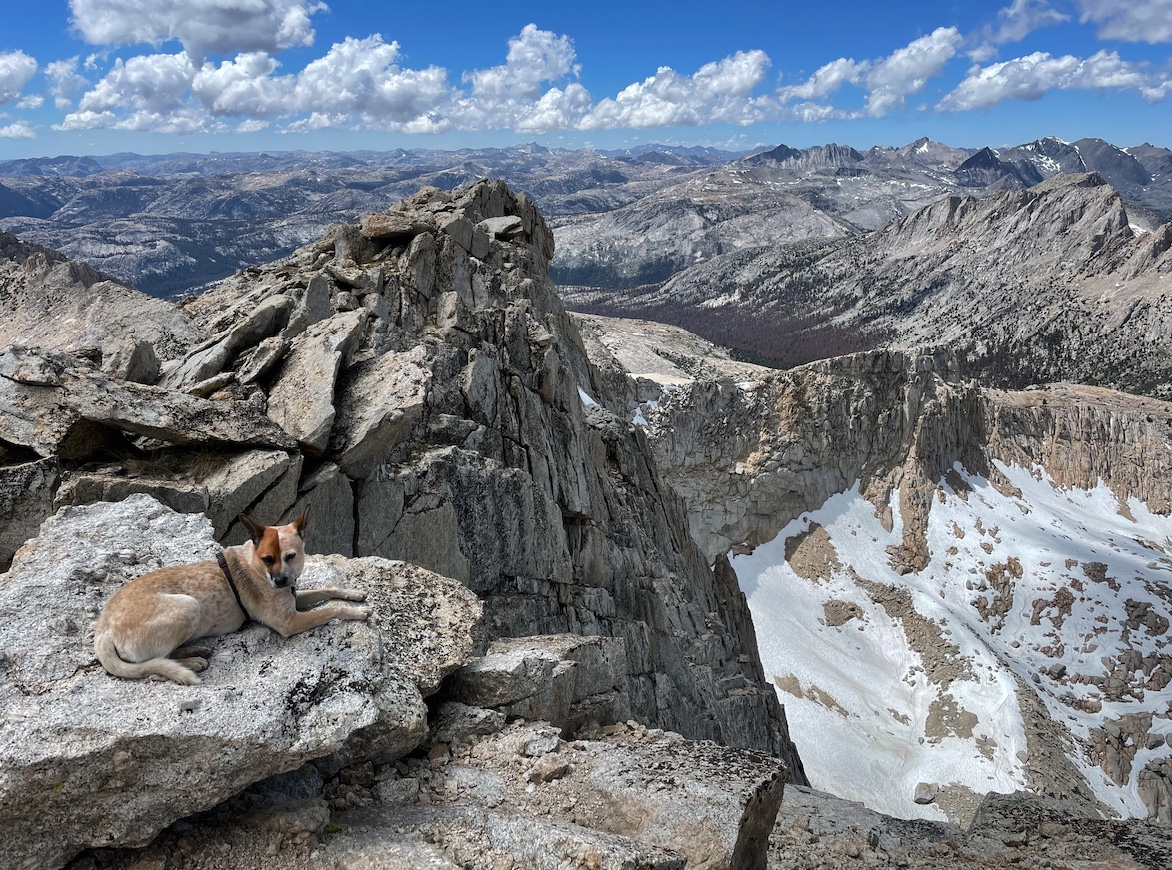 North Peak (12,242ft) — daiyi
A fun class 2 hike with views of Yosemite and beyond, great for cross-country beginners and expert dingos!