This is a long edition. What can I say? The deal here is to empty out my "notebook" at least once a week no matter how short or long. I was in Warsaw for a day this week: Prague and Brussels next, and then not too much until VMware Explore EU in November. I hope.
Octopus getting into a bathtub, at Zachęta, Warsaw | Flickr
Explore cote's photos on Flickr. cote has uploaded 1431 photos to Flickr.
Where does the obsession with SaaS/cloud revenue come from?
Most tech companies (as in companies selling tech, not Facebook & co.) are obsessed with converting their revenue to cloud and SaaS revenue. They want to show that they're growing that revenue either on its own (the public cloud companies) or that they're conferring traditional licenses software revenue to SaaS/cloud/subscription.
Listening to this week's Software Defined Talk, it occurred to me that I've never read why this matters. I was absent this week. Matt and Brandon talked about the ongoing weirdness of Oracles' cloud growth: they talk about growing revenue but, anecdotally, very few people talk about using Oracle cloud. As Matt points out, if you throw in the revenue of recent acquisition Cerner, you can get a huge boost in SaaS/cloud revenue. But…Oracle had to, you know, spend billions buying it, and is Cerner really "cloud"? Matt says no. (I bet Cerner is obsessed with characterizing its revenue as SaaS/cloud as well!
All those "shenanigans," as Matt calls them aside, I was thinking: why does it matter? Money is money, why does the architecture of the software effect share price?
I don't think I've ever read an explanation of why financial analysts - "Wall Street" - cares. (This is something Rachel Stephens could write up in a fun way, I bet!)
Us nerds care about that revenue as an indicator of how widely used each vendor's/cloud service's stuff is. We use to track how good of a job they're doing in cloud. Is Oracle's cloud as widely used as AWS, Azure, or Google? We can use revenue to indicate something there…but you can slide too easily into worrying about licensed revenue versus "subscription" revenue. If I pay in a subscription model for a database, but run that database on-premises with manual operations support and developers have to open a ticket to create a new column on a table…that's not really "cloud" revenue, and who cares or is sold as a subscription or a perpetual license?
What is nerds care about is the architecture of the software in question: is it a cloud architecture (no matter which side of the firewall it runs) or a…not-cloud(?) architecture?
But, listening to vendors' financial reporting over the years, this move to subscription pricing and business models is really key. I get the feeling that in financial analyst's spreadsheets, there's some conditional cell background color settings that mark "subscription" revenue as green and "license" revenue as red.
But…why? Money is money.
You could say that buyers want to purchase subscription models instead of licenses. In my personal IT spending (and yours too, most likely), I hate subscriptions! I want to but the software once and not have to keep paying for it. I think the creatives have aged out of this, but: people got all upset when Adobe moved from a license model for Creative Suite to a subscription model. It means you pay more over the long term! (And whether that is true or not [I'd think so for Adobe's revenue!], the perception is that it's a trick to get more money.)
I guess if you said that financial analysts are concerned that on-premises is going to try up in five to ten years - the software's architecture is going to "expire" and thus people will stop buying it - then the obsession with SaaS/cloud/subscription revenue would be valid. But…come on…are analysts really paying attention to software architecture?
You could say that, like with Adobe Creative Suite, SaaS/cloud/subscription models drive up total customer value (TCV), that is each customer ends up paying more. Which, seems true…but then someone needs to write a memo to all CFO's that's like "stop this move to SaaS/cloud/subscription!"
Tech companies need to move to a cloud architecture and delivery model for sure - people want it and it's technologically better. But there's something wonky with people getting obsessed about revenue categorization here.
I think…?
Card Game, David Teniers the Younger | Michael Coté | Flickr
Explore cote's photos on Flickr. cote has uploaded 1431 photos to Flickr.
$200 of an awesome conference
Our annual conference, SpringOne is coming up, December 6th to 8th in San Francisco, CA. I have a talk on my upcoming book (pahmplet - whatever), The Legacy Trap. And there's all sorts of other good talks on programming, DevOps, platform engineering, but also all that culture and process stuff. We should have the full content catalog posted real soon now.
You should come, it'll be fun. When you register, use the code COTE200 to get, that's right, $200 off.
Three Fun Things About Coding
I was asked for some comments on National Coding Week (in the UK). Here's the rough ideas I sent over.
I miss coding - it was one of my favorite things to do and I haven't done it since 2005! I enjoyed three parts.
First, figuring out what to do in the first place. It may seem straight forward - you just write code to change the UI in your app, do something like transfer money, or something more exciting. But, really, what you find is that you have to explore what the actual problem you're solving is, and the best way to solve it. For example, you might think that transferring money was simple: you just make a UI that takes the recipient's name, bank info, and the amount. This is one way to do it, but figuring out how to use QR codes to do it is much better: then you can email or message requests, or do it right on your phone. You discover what to code by studying how people are using your software and then trying many different things, observing how people use your software, and coming up with new approaches. It's so much find to explore and discover.
The second part is the actual coding itself. Learning how to write the actual programming languages is fun, learning how the language wants you to think: how do you describe what a "user" is? How do you sequence out transferring money? How do you handle any errors? And then, the act of just writing code that you think work and actually seeing it work is very satisfying…of course, it often takes many rounds of coding and testing to get code that works.
The third part is the best reward: seeing people use your software, knowing that it's being used and is useful. When you're writing code you can feel isolated from, well, most everything. But, then when you hear about or see someone using your code, you get a good thrill: something you worked on is useful!
Learning to code takes a lot of time - years to be "fluent" in it. But getting good enough to enjoy yourself and do some basics doesn't take long ago. The key is to learn to love learning, imagining new ways to solve problems, and continually exploring. All that effort is worth it because it can be so enjoyable, whether in the three ways I like it, or however you get happy from it.
My Content - CONSUME IT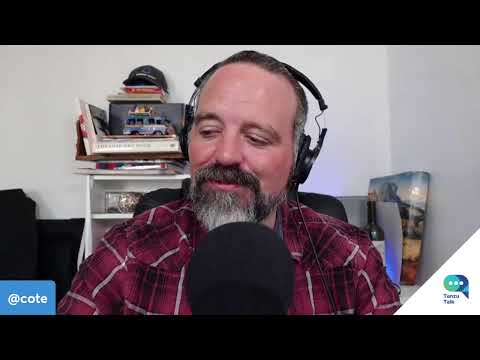 Waste book
I've liked fancier words for "notebook" like wunderkammer or waste book. So let's try that section name out for a bit.
Festive Family Meal, Jan Steen
What do you bring to the table? A consideration and reminder of the importance of SYNERGIES.
"Instagram Reels Struggles, Meta's Mistake, TikTok at Code", Ben Thompson:
cloning isn't enough. The fact features don't offer useful differentiation does not remove the need for differentiation: the key is figuring out what else can be leveraged" - in many strategies, people forget to think about what their companies does differently or uniquely has that will make their product/service appealing.
In M&A, for example, you need ask the question: what about having these two companies together will allow us both to make more money than staying separate? If there isn't an answer, the deal probably shouldn't be done.
Similarly, when competing based on product, you need to find the "competitive advantage" that your company has: with Internet companies, the existing user base and customer base (advertisers) is often key. This isn't that great of a long term plan: you need reasons for those customers to stay other than inertia.
As a further thought-playground: what competitive advantage does each public cloud provider have over the other two? I don't follow public cloud much anymore, so I don't know: but it seems like not much, at least increasingly. They all sort of so the same thing…?
Private cloud vendors (like mine) use the competitive advantage of an existing user base, the need/want to use multiple clouds instead of just one ("multi-cloud," or "heterogenous systems management" as I would have said in the 2000's), and often the kind of skills gap that Lydia Leong pointed out recently. The biggest differentiation that private cloud (traditional) vendors have is the idea that IT never goes away: you always have "old" IT stuff that needs to be managed. At best, it is not even "old" it is just a different type of IT. Retaining users/customers, then, is about helping them (slowly and reliably) evolve that existing IT, as needed. (Keep an eye for my upcoming pamphlet on this topic from a user's perspective Escaping the Legacy Trap).
There is also feature differentiation here and there, but in the long-term those can be duplicated or just appropriated as Amazon's infamous practice of freely taking open source data bases and data things shows. However, simply being "better" can be a huge competitive advantage, especially if there are high barriers to your competitors just taking your stuff and duplicating it. For example, again, Amazon, but also kubernetes - something that has quickly eroding commercial value on it's own: all the stuff you build on-too of kubernetes to make it usable by developers and "enterprise ready" is where the commercial value is. As people quickly find, kubernetes does very little on its own.
Anyhow: when doing strategy and product management, always figure out what you have that is unique, or, at the very least will make customer choose you over your competitors. It's common sense, but as with all common sense, not followed enough.
Metrics for Digital Transformation BLAHBLAH
I moderated a panel on metrics in (enterprise-y) software development and delivery this week. It was great fun as the three panelist had a lot to say on "the human side." You should watch the recording. Sure, it's a webinar and you have to register, but it's well worth it.
Here's some background reading I did:
The Bean King, Jacob Jordaens | Michael Coté | Flickr
Explore cote's photos on Flickr. cote has uploaded 1431 photos to Flickr.
Relevant to your interests
Colophon
Caesar at the Rubicon, Wilhelm Trübner, 1878 | Michael Coté | Flickr
Explore cote's photos on Flickr. cote has uploaded 1431 photos to Flickr.
I re-discovered that you can plop Flickr links into button-down.email and it will render them…as you can tell. I dislike the way it displays with my name and stuff, but you know: the point of the waste book is to be quick! I like Flickr a lot, really like it. I hardly use it since, you know, no one is there in favor of the other photo place. I've used it forever and it has more photos of mine than probably any place. (I made all of them private several years ago during some privacy-concern phase but have sense selectively made new ones and old ones public.) I wish it had evolved and was still around. But, HERE WE ARE!
OK, time to stop and send.