Staycation
Last week the kids had off, so I took it off as well. They actually gave Monday and Tuesday off as well, but a week is about as long as I can stand to vacate my normal life. The unstructured staycation life is at first alluring, and then I'm near the end a regret not doing more. But, "relaxing" is supposed to mean…relaxing. "Doing more" sounds like work.
So they say.
It was a good chance to make some ornate food, so absurd things like bike my kids around to play Pokémon Go, and do some house cleaning.
However, I struggle with the lack of producing content, working, really. So far, I haven't been about to reorient that need to my personal and family life: seeing the development of my kids and our overall quality of life as the work-product I can get fulfillment from. "So far" as in, like, 20 years.
Making that shift is proving to be hard. I don't know why.
The past is a creation of the present
I've just about finished Where I Was From. As with all such studies of the past, Didion makes the case that the past everyone longs for is both (1) their own short-term past, and, (2) mostly made up, at best, misinterpreted.
In the past, the people were doing the same thing: regretting how much has changed; longing for how things used to be; ignoring the boring and brutal history of what actually happened. Looking back to explains what's going on today isn't always fruitful.
Better to ask: what we like to be doing now? How would we get there?
Original content
Tanzu Talk
I keep doing the week-daily videos on…er…just whatever I think of that morning on the topic of doing shit with programming.
Today's):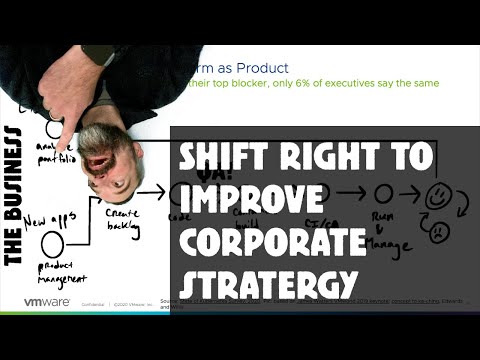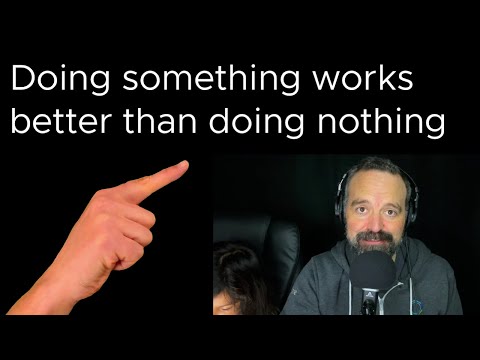 I like making stupid YouTube thumbnails and slipping those little, quick Easter Eggs into the videos.
Check out archives of the past ones. This one on application modernization, with Marc Zottner, is very popular.
Software Defined Talk
I missed last week - staycation! But Matt and Brandon recorded:
Matt and Brandon discuss Hashicorp's recent product announcements and Twilio buying Segment. Plus, Matt gives his thoughts on the new iPhone 12 mini.
Also, Brandon has a great interview ice with NO_SSH_JJ about Progress/Chef laying off people post-acquisition.
QA considered good
A piece from me on the importance of testing and why CI/CD is vital for that.
Such stuff is tedious obvious, but:
And yet, historically, organizations have been slow to adopt CI/CD. Progress has been made but adoption of CI/CD is still low, with this year's State of Agile survey putting CI at 55% and CD still only at 36%. These numbers have remained steady for many years now, showing that CI/CD adoption is stagnant.
Notes knolling
About once a year I try to modernizing, transform, and improve my notes and commonplace book stack. I eventually go back to a combination of Evernote and doing nothing much. That's been my process since about 2008.
This involves migrating as much as I can from that 12 year stack of stuff.
Several years ago, I tried Bear. It seemed, I don't know, too much at the time. About a month ago, I tried DevonThink, and that's just too clunky - it has that feel of using a Swing app. The syncing for it is too clunky as well.
This past week, I tried Ulysses (again), but it was too minimalist - too focused on writing, not note-keeping, and, like, "information flow."
So, I went (back) to Bear, which is nice so far. The new thing I've done this time is to give up on migrating everything, on doing a clean and compressive data import. I can always go back to Evernote or DevonThink to find things from the past.
I'm constantly trying to understand my past and the multiple contexts I live in. It sounds hopelessly mid-life, but at least once I say I think: how did I get here? What even is "I" at this point? I'm always hoping getting this note thing right will help. But, I go back and read my notes from years past…and they all ask that question.
Life was not so much 'one damn thing after another' as 'one damn thing over and over.' -Edna St. Vincent Millay
Relevant to your interests