One minute videos on digital transformation
I've been dying to work on some project while on paternity leave. (Yeah, yeah, I know!) Small videos are a good project. I don't like short videos, but the whole rest of the world seems too. Plus, they're faster to make than long ones. I've made four so far. They're fun!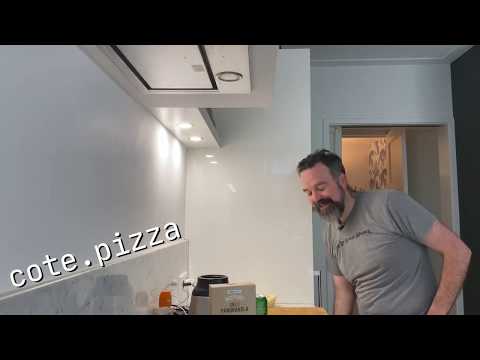 The videos are just anecdotes and small bits from the books I have. The idea, of course, is to get you, people, to download the books for more.
I've filmed the footage for two more.
Original programming
Podcasts:
Once I edit it, this week's Drunk and Retired episode will be out. If you like the rest of my podcasts, you'll like this one: it's lots of "tech life" and little tactics and tricks and tips kind of stuff with a rotating set of co-hosts. Subscribe now!
Garbage Chairs of Amsterdam.
While it's not next to the garbage bins, it looks like it's well on it's way. Or will they fix it? A bench like this is a nice asset to have in front of your house. Once the sun comes out, you can get a little table and spend all afternoon out there with a bottle of wine, some little snacks (meatballs, cheese, quiche, strawberries) talking with friends and neighbors that go by. You usually chain these things up with old bike locks - which makes me wonder: who would steal a bench?
Maybe with a few nails and some slats of wood you could have that afternoon. If not, drag it to the garbage.
Also, see a video I made on a garbage chair.
Books
Listening
You're Not Listening: What You're Missing and Why It Matters
This book is more about persuading you that you should listen, not how to listen. All too common books like this.
Another thing I can't get a handle on is when it's good to talk instead of listen. When can you be the one who's being so studiously listened to? Much of the book - all? - is about quelling you urge to talk and listen. The wrap-chapter references work and interviews where people regretting talking, talking too much.
But, all these people you're listening to: why do they get to talk?
Woke Lovecraft
"'The blood-dimmed tide is loosed'!" The voice is positively gleeful now."' And everywhere / The ceremony of innocence is drowned…' Ah, that's my favorite line. Gets right at the shallow performativity of so many things, don't you think? Innocence is nothing but a ceremony, after all. So strange that you people venerate it the way you do. What other world celebrates not knowing anything about how life really works?" A soft laugh-sigh. "How your species managed to get this far, I will never know."
— The City We Became, N. K. Jemisin
Relative to your interests
To see these links daily, as I find them, checkout my blog at cote.io.