Welcome to the latest edition of the Linkfest! Thank you for being a subscriber; if you're enjoying it, spread the word – it's a pay-what-you can signup here; the folks who can afford to contribute help keep it free for everyone else, too. Forward this email to anyone you want.
Let's get to it! Here's the best stuff I found online this week ...
---
1) 🎨 The low-fi electronics in Jack Kenna's paintings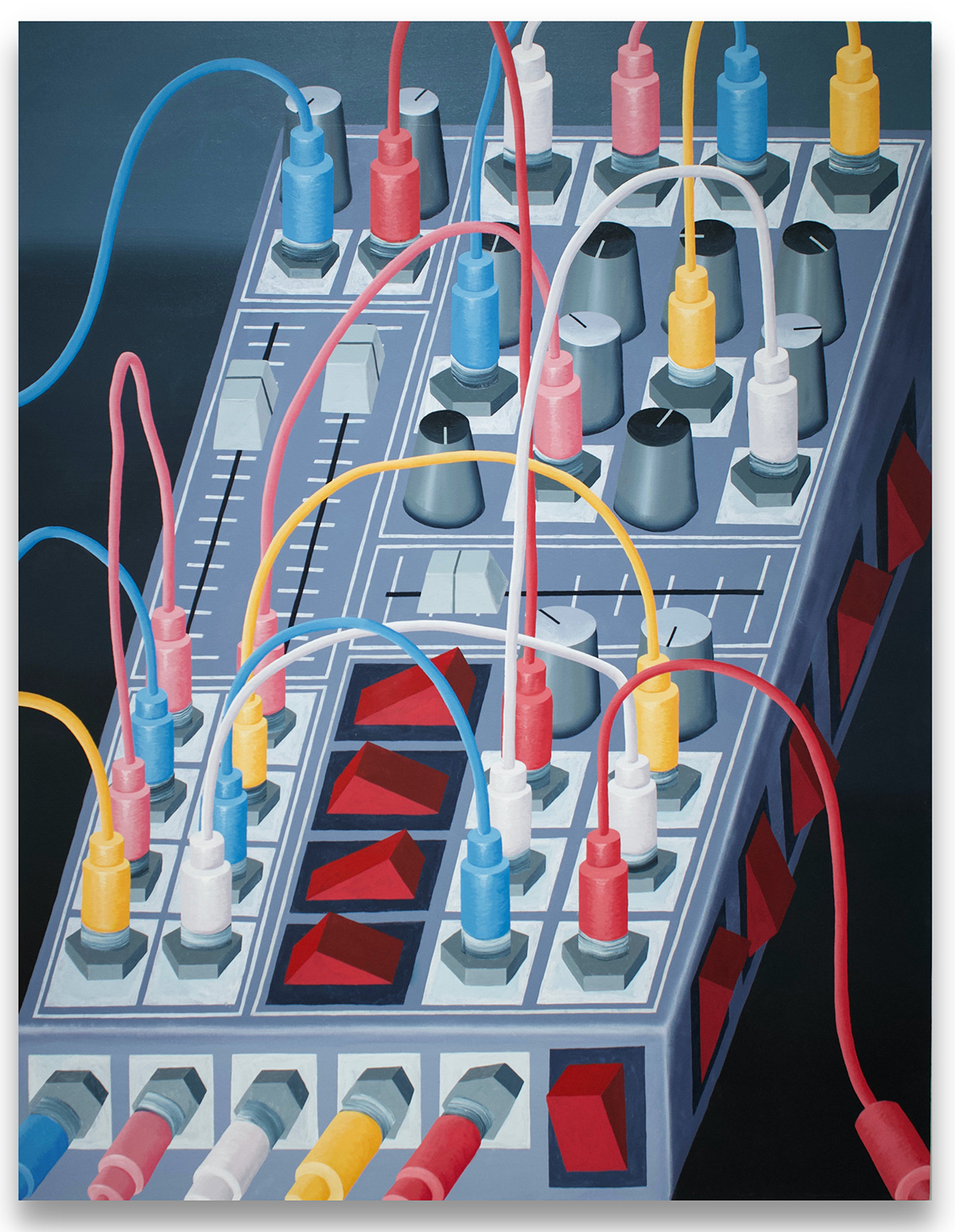 Jack Kenna does wonderful paintings that often include low-fi electronics -- power strips, boom boxes, old synthesizers. As he tells Booooooom:
"On their own, power strips, cords, and cables are seemingly common objects used to maintain function in work and life. Here, exaggerated and oversized, tapped with a maximum of electrical plugs with tangled cables extending in all directions, they activate the canvas and suggest a state of being over-worked, over-stimulated, and out of time."
He's got a new show on in Vancouver, and posts tons of shots of his art on his Instagram feed. Check out also his artwork where he embeds stained glass on milk crates; very cool.
---
2) 🍔 A restaurant that serves food in pneumatic tubes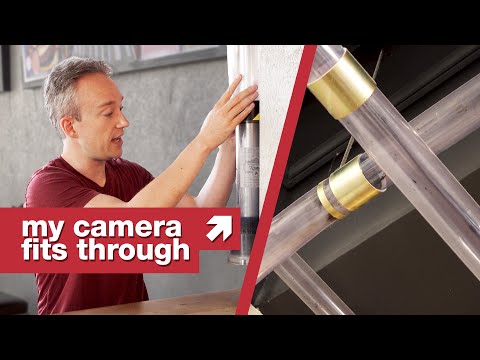 Behold C1 Espresso, a New Zealand cafe that serves hot meals directly to the diners' tables via pneumatic tubes.
How do you fit hot food into a tube? You design your hamburgers to have a "torpedo shape". The upside of pneumatic-tube food-delivery is that one's food arrives remarkably hot and fresh, having not spent any time sitting on a counter waiting for a server to bring it to the table.
The downside, as an employee notes in that video, is when a canister accidentally opens mid-route ...
One of the main issues we have, especially in a busy kitchen when we've got a full cafe, tube doesn't get closed properly, decides with the vibrations to wiggle itself open, chips go everywhere and then the tube actually stops in the roof of the middle of the cafe.
If I ever make it to Christchurch I am 100% going to this place!
---
3) 💾 Why some airplanes still rely on floppy disks
("747" by John Haslam (Creative Commons 2.0 license, unmodified))
Over at Wired, Jacobo Prisco writes about the many businesses out there that still rely on floppy disks. Why are they still using that ancient drink-coaster-sized storage medium? Usually because they employ machinery that was built in the 90s or early 00s, like an embroidery artist whose $18,000 automated machine dates to 2004.
What really caught my attention, though, were the airplanes. It turns out some 747s, and several other older aircraft, still rely on floppy disks for their software update:
Davit Niazashvili, a maintenance manager at Geosky, a cargo airline based in Tbilisi, Georgia, still uses floppy disks to apply critical updates to two 36-year-old 747-200s, which were originally delivered to British Airways in 1987: "When an update is released, we need to download it to two 3.5-inch floppy disks. There are no computers with built-in floppy drives left, so we had to source an external one," Niazashvili says. "Then we take the disks to the aircraft to update the flight management system. The operation takes about an hour."
My first reaction was, well, why not just update the system to use a more modern storage medium, like a USB drive? Prisco considers this, though ...
Several other types of commercial aircraft also use floppy disks, including newer variants of the 747 and the 767, older Airbus A320s, and some business jets such as Gulfstreams built until the 1990s. It is possible to upgrade from floppy disks to USB sticks, SD cards, or even wireless transfer, but doing so could cost thousands of dollars—and mean making a change to something that, while archaic, is known to work.
"While archaic, is known to work." That final clause highlights why these floppy-disk-equipped 747s are a terrific object lesson in the challenges of embracing "cool new tech" in domains where error is super freaking bad. Pilots love flying older jets because they are well-known quantities; any bug or quirk was found out years ago. Do you really wanna gamble that the new data-transfer system for your 747 replicates data precisely as the old floppies did? I mean, it probably will. But, y'know, a 747 weighs 455 tons at takeoff; marginal errors matter.
Much like Sherlock Holmes inferring the existing of Niagara Falls from the existence of a single drop of water, in the 747's floppy drive one can spy the brobdignagian challenges that have thwarted the ambitions of other way-new tech that attempts to insert itself into high-risk situations -- like, say, the eternally-delayed arrival of self-driving cars.
---
4) 🎸 Takeshi Terauchi, Japanese surf-rock god
On Bandcamp's blog, Patrick St. Michel has a wonderful write-up of the life and musical career of Takeshi Terauchi, a Japanese guitar player who played absolutely mesmerizing surf-rock.
The embedded tracks are astounding. Start off with "Rashoumon", a wonderful intro to Teruachi's style: It begins with two a half minutes of a trippy 60s fuzz guitar accompanied by Japanese flute and orchestral drums/cymbals -- then transforms into full-on surf-rock, but with those traditional instruments still peeking in around the edges.
It's a truly fascinating blend of genres, and it came from his upbringing:
It was traditional Japanese music, though, that had helped shape the young guitarist, who started playing at age five. Born a few hours north of Tokyo in 1939, Takeshi grew up in a household with a father who owned an electronics store, among other ventures, and a mother who taught music, most prominently the traditional shamisen. Thanks to his dad's profession, Takeshi had access to many spare telephones, from which he took coils out of the receiver to create an ad-hoc microphone. He then hooked his new device up to an air raid siren stereo and generated a much stronger and louder sound for his guitar—so much so that military officials reprimanded his father for the stunt. The ability to play the guitar, however, came from his mom.

"He had a really unique way of playing his guitar, far different from what was happening in the U.S. at the same time, Seveon says. "His mother's shamisen background led him to strike the chords of the guitar in a way similar to how musicians use the shamisen"—specifically hitting strings harder.
---
5) 📖 "Dirty poetry" made from bad OCR
Chad Nelson decided to create some poetry by finding "the dirtiest OCR data available from the Library of Congress's Chronicling America dataset of historical Newspapers".
He searched specifically for strings that were truly a mess, filled with nonsense words. (You can see all the lines he found here.) Then he shoved it all in a postgres database so he could generate a poem by just writing a database query, like "SELECT idiot from PEBCAK HAVING count(problems)= 2)".
The result are poems like this:
I'll marry Cally, at a venture,"-and he did! UpH II U fun UMmul Ital ••• IMa#.
,?-,,tosr,-d. Thon ho ran <.n a plntf.-rrn which,
;.'io-,v the reus; ii why." liyles got up.
I dig it. I also enjoy the philosophical/artistic impetus, which he outlines:
Every data project starts with a long slog of cleaning up the data to be useful. Well, this project is conceived under the idea of "What if we leaned into our bad data? What if we took it on it's own terms, and didn't judge it. Where might it take us?"
And the answer is: this delightful nonsense right here.
---
6) 🗑️ How people in NYC react to "trash-barrel robots"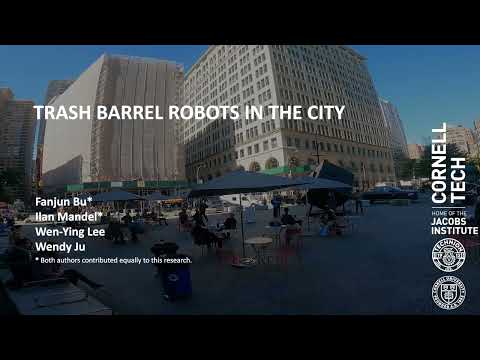 A group of Cornell University researchers wondered how New Yorkers might react to trash robots that wandered around offering themselves to passersby as receptacles. So they took a trash can and recycling can, mounted them on hoverboards, and remote-controlled them from afar -- making the cans wander amongst people seated at tables in an open area. What would the humans do?
Most were pretty amused. Some helped the robots when they got stuck, and anthropomorphized them:
In general, people welcomed the robots, interacting with them avidly. Based on post-hoc interviews with people who interacted with the robots, perceptions varied widely. Some interviewees treated the robot like a public good and were appreciative of its help. Others thought the robots wanted trash, expecting the robot to be grateful for their "contribution" after disposing of item.
The anthropomorphization makes sense. We've been trained on years of R2D2-like can-shaped robots, or the similarly functional-looking droids of Wall-E; as per the "uncanny valley" theory, we're more likely to regard non-humanoid robots as cute and friendly than ones that are trying actively to look human.
I'm of two minds here. I dig robots, but I find anthropomorphization a rather emotionally manipulative effect; on the other hand, I'm very much in favor of robots that don't try to look (or talk) like humans, because I think it nicely clarifies the existential and moral stakes: It's good for robots to be machines, and clearly machines.
Interestingly, a few folks found them unsettling, not least because the cans had cameras on them. "That's creepy. That's just freaking creepy," as one woman says, when she runs into them.
The (short) white-paper writeup is here.
---
7) 🕳️ Why ancient artists painted impossible shadows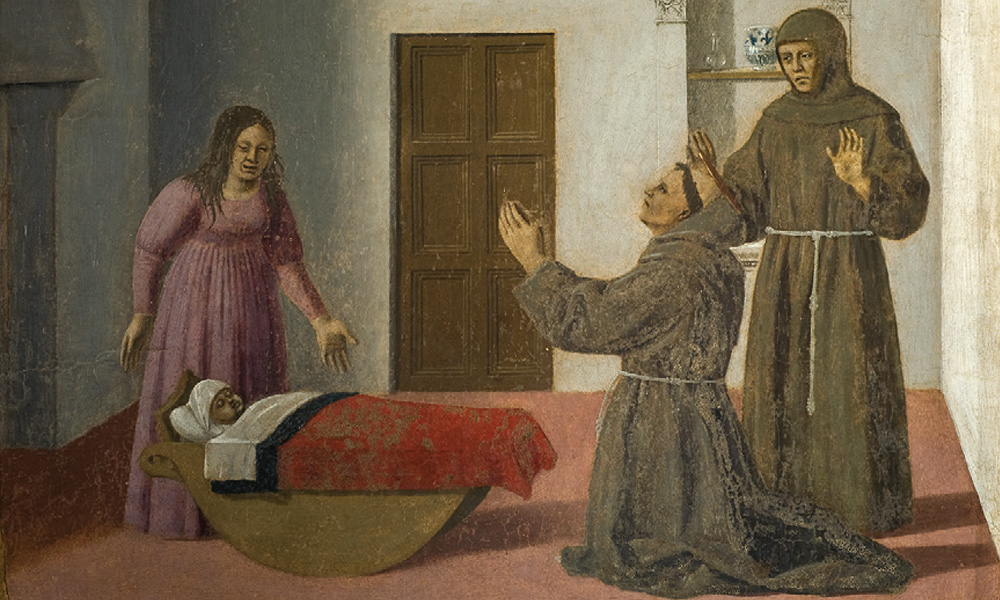 That picture above is a detail from Piero della Francesca's "Polittico di Sant'Antonio", painted sometime around between 1460 and 1470. If you look closely, you'll notice the shadows are doing something impossible: They're stopping at the base of the wall. A real shadow would climb the wall; these ones just halt.
As it turns out, the history of Western painting is filled with incredibly weird shadows. In a long and wonderful essay, Roberto Casati and Patrick Cavanagh examine tons of artworks -- from Roman mosaics to Renaissance oil paintings -- and find the shadows are often doing improbable things: Halting at obstacles, peeking undeformed around corners, and transiting through objects.
What's up? Did the artists just, like, suck? Nope, as these two scholars argue. What's going on is something different: Artists historically were painting shadows in the way they thought shadows ought to behave -- or rather, the way our fragile human minds believe they should.
It's worth reading the whole essay, but here's one factoid that stuck out: Historically, artists almost never depicted shadows on human bodies, because it was just too damn hard to get them wrong ...
Shadows are cast on bodies with great infrequency throughout art history. Violations of this bias are rare, the most spectacular case being the shadow of the Captain's hand in Rembrandt's "Night Watch", and pictorially not very satisfactory. This is to be expected, in a sense. Human bodies are complex objects, and representing them is already an exceedingly difficult pictorial challenge, which includes the challenge of adequately representing patterns of light and shade on them (chiaroscuro). Cast shadows on bodies are not only particularly noisy but also extremely hard to depict. [snip]

Thus the implicit recommendation: Do not place cast shadows on bodies.
BTW, that essay is an excerpt from an entire book they have on the subject, The Visual World of Shadows. I'm gonna pick it up.
---
8) ⛪ A ferocious debate over an unfinished 140-year-old Catalan church
("Sagrada Familia" by Alper Çuğun (Creative Commons 2.0, unmodified))
Back in 1882, the renowned Catalan architect Antoni Gaudí began work on a church in Barcelona, the "Sagrada Familia". Over the next few decades, the basilica sprouted gorgeous spires; these days, tourists flock to see it. Apartment buildings sprouted up all around it. The neighborhood is crowded
The thing is, the basilica is unfinished. Many decades of civil war, world wars and local unrest meant the church is, weirdly, still under construction.
And now a fascinating and heated argument has emerged over the city's plan to create a new entrance for the basilica. It'd be a huge staircase that goes over the street in front of the church -- and it would require razing the 3,000-resident apartment across the street.
Local residents are pissed, as you might imagine, so they're suing the city to stop the construction.
Where this gets super interesting, though, is that the city and the nearby residents are embroiled in an originalist argument over whether the architect even intended to have such a grand entrance. Historians are weighing in. As Artnet writes ...
Desperate residents are clinging to hope that they can save their homes by arguing that the elaborate Glory facade was not even part of Gaudí's original plans. Their argument, which has formed the basis for a lawsuit filed against the city council, hinges on the fact that a fire destroyed the architect's original papers. Gaudí's intentions have been pieced together and inferred from surviving photos, preliminary sketches and the claims of his assistants, and the Glory facade's staircase is one of the more contentious elements of this reconstruction.

"We can confirm that Gaudí's idea was that people arrive to the church by walking among the houses so it would be integrated into the urban web," explained Prats of what little can be verified about Gaudí's vision for the Glory facade. "The only aspect to respect [in that case] would be the visibility of the building."
As Faulkner wrote, the past is never dead; it's not even past. That story's worth reading in full, it's damn interesting.
---
9) 🚲 "Citibike Boyz"
Citibikeboyz is an Instagram account for a group of young daredevils who take cycles from Citibikes -- the bikeshare system in New York --- and use them to perform major-airtime tricks.
My hat is off. I've ridden those bikes; they're heavy. There's also a fun short documentary on them here at Jenkem, the skateboarding mag, and the main stunt cyclist of the crew, Jerome Peel, was recently written up in a "Talk of the Town" short for the New Yorker:
Nearby, a tourist from Switzerland said, "What the fuck? I didn't think he'd make it with that shitty bike!" A skater in an orange NASA jacket said, "Duuuuude. I would probably break my ribs!" An onlooking cyclist asked Peel if he had ever destroyed a Citi Bike. "A couple bikes got broken, but it's not every day," he answered. More often, he's the one that gets hurt. Hundreds of jumps (and gaps and wheelies and bunny hops) take their toll. One time, in Bed-Stuy, he face-planted into a manhole cover; last fall, he smashed into a tree. "After that crash, I took a bath with some Epsom salt," he said. "It was the first bath I took in several years."
---
10) 🤖 Orthopraxic religious robots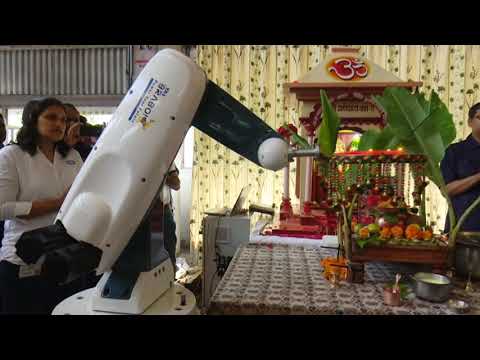 That video above? It's a robotic arm performing "arti", a Hindu ritual in which light -- here, candles -- is offered to a deity (in this case, Ganesha).
In The Conversation, the anthropologist Holly Walters writes about how robotics are being introduced into religious ceremonies around the world -- and how it's causing some controversy in those religions. On the one hand, she notes, the robots are superb at precisely executing rituals, and precisely following rituals is important in "orthopraxic" traditions. Plus, if you're in an area where your temple is seeing less and less foot traffic, having a robot arm around can be useful for simply getting rituals done on the correct schedule.
On the other hand, as he notes, the sheer utility of robots in rituals poses some existentially fraught questions about the utility of humans in rituals:
For Hindus and Buddhists, the rise of ritual automation is especially concerning because their traditions emphasize what religion scholars refer to as orthopraxy, where greater importance is placed on correct ethical and liturgical behavior than on specific beliefs in religious doctrines. In other words, perfecting what you do in terms of your religious practice is viewed as more necessary to spiritual advancement than whatever it is you personally believe.

This also means that automated rituals appear on a spectrum that progresses from human ritual fallibility to robotic ritual perfection. In short, the robot can do your religion better than you can because robots, unlike people, are spiritually incorruptible.

This not only makes robots attractive replacements for dwindling priesthoods but also explains their increasing use in everyday contexts: People use them because no one worries about the robot getting it wrong, and they are often better than nothing when the options for ritual performance are limited.
Really interesting essay here, if too short: I'd love to read a lot more about this.
---
11) 💎 A final, sudden-death round of reading material
💎 A data center uses its waste heat to warm a swimming pool. 💎 Why you wouldn't be able to land a plane. 💎 "Ghost jobs". 💎 Cyberdeck inspired by the TRS-80 Model 100. 💎 Patent for "face shaped packaging." 💎 A job posting for a "prompt engineer", paying $250K plus equity. 💎 Why people dip fries in milkshakes. 💎 "It's Always Sunny In Philadelphia" has the most words per minute of any TV show measured. 💎 "My Life as a Teenage Dungeon Master and How It Prepared Me to Become an Anthropologist" 💎 Dataviz of the wildly expanding range of electric vehicles since 2011. 💎 Dividing a square into seven similar rectangles. 💎 "Portal", a command-line tool for sending files directly from one computer to another. 💎 These 166-year-old Cuban cigars are still smokable. 💎 The "Time Slider" clock. 💎 The urban food forest of downtown Tucscon, Arizona. 💎 A motorized sled that whisks you back uphill. 💎 omg do I want a "Chompi" sampling looper. 💎 Making GIFs that have the "image stride" of badly-tuned analog TVs. 💎 A DIY LISP laptop with a two-year battery life. 💎 The surprisingly forward-thinking 1920 book "The Nervous Housewife". 💎 The unexpected linguistic similarities between "deaf homesigners" worldwide who've created their own languages. 💎 Pigeons vs. AI. 💎 Winners of the 2022 AI Song Contest 💎 The dawn of the "super commuter". 💎 "Floatovoltaics".