Empty cans make the most noise - source
Some interesting topics from the past weeks and at the end some more personal stuff.
---
Privacy
Location-tracking, contact-tracing, surveillance are hot topics now.
Would You Sacrifice Your Privacy to Get Out of Quarantine?
The Atlantic wrote an excellent piece on the topic, trying to find an answer to that question.
eff.org has also a nice write-up about Digital Privacy During COVID-19 | Electronic Frontier Foundation.
Another lengthy piece one by the economist on contact-tracing apps.
Privacy and Coherence
Wrote a 10' read about Privacy and Coherence, reviewed by some friends.
It a piece with my opinion on Privacy, my journey towards being more privacy-aware, habits and tools I use on a daily basis.
Feel free to reply to this email with thoughts and feedback about it.
Services that I'm using and could interest you:
Signup to protonmail, it's free and you can extend the features through a paid plan
Get protonVPN for free on your phone or PC to browse securely on the web
---
Web development
This week I enjoyed Mac Wright's take on the modern web.
It spoke from the soul of a web developer that is second-guessing the approaches to creating modern web sites and apps.
The piece is called Second-guessing the modern web, and I couldn't agree more.
Topics talked about are Data fetching, APIs, Server-Side Rendering, Bundle splitting in modern apps.
Lovely read, and I couldn't agree more.
npm registry
When the npm registry goes down: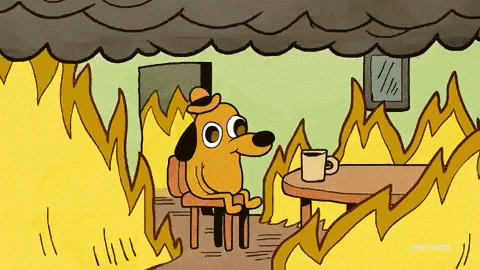 Past week the npm registry had some hiccups. It was a bumpy ride to get packages installed and authenticating to the registry.
Do you know about verdaccio?
It's a lightweight open source private npm proxy registry.
Wrote a blog post about how to set up a private npm registry, step by step.
Other
Do you have an RSS feed? If so, it's probably best if you validate it and integrate the check as part of your Continuous-Integration.
Last week I had some fun with Dark-mode on the Web:
Minimal dark mode with CSS and JavaScript
---
That's it for this week.
Please let me know how you liked this newsletter and format, suggestions and feedback are very welcome.
Just reply to this email and I'll get back to you.
✌️