Simplicity is the ultimate sophistication - source
I'm trying out a new format, so here it goes:
This email contains three topics of the past weeks and at the end some more personal news.
Node.js 14 is available with exciting new features
Two exciting new features have landed in Node.js.
Nullish coalescing operator and Optional chaining.
Optional chaining and the Nullish coalescing operator are two syntactic additions to the language and runtime v8. Personally I'm quite excited to see them in the language, since Optional chaining reduces some bloat when duck-typing in JavaScript and the Nullish coalescing operator gives you more control about nullish values and defaults.
Money
During these devastating times, both for the health sector and global economy, I stumbled upon this interesting read (beware, it's quite long) about the origins of money: Shelling Out.
Have you ever asked yourself Why Is The Dollar So Strong When The U.S. Government Is Printing Money Like Crazy Right Now?.
A small digression in Crypto
Are you into Bitcoin and Cryptocurrencies in general?
Do you think this is going to be an epic bull-run to 100k, or just a natural consequence of how people are perceiving FIAT currencies?
Did you manage to buy low at around 4k $? Do you believe BTC is going to fake-out and drop again this low as in the past weeks?
Let me know your thoughts by replying to this email, seriously
In any case, here is The Definitive Bitcoin Learning List I found quite interesting.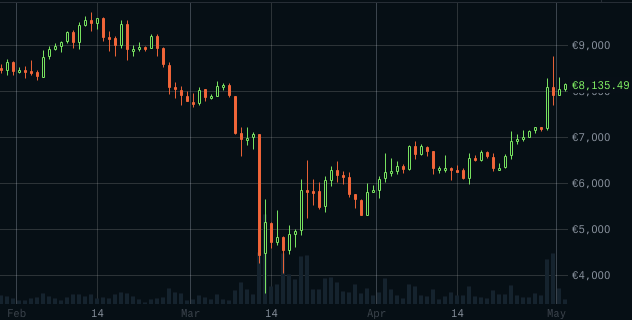 Elixir language
Recently I resumed learning Elixir after a year-long hiatus. It's been a very pleasant experience seeing the evolution of the ecosystem and the improvements in the Developer experience.
Personally, if you want to get into it, I can recommend you the excellent Elixir school. It's a self-paced online course that walks you through the more basic concepts of the language and the BEAM (Erlangs Virtual Machine) to more advanced topics like OTP and Supervision Trees.
Loving it so far!
Have you experience with the Elixir language? Do you plan on studying it in more depth?
---
Some personal news
In the past weeks (still in forced quarantine) I had the chance to blog about different topics, ranging from Elixir to Node.js, and self-hosting an analytics platform and ad-blocking on a Raspberry Pi
Elixir
Blogged about my journey to self-host plausible-analytics, an open-source web analytics platform as an ethical alternative to Google Analytics.
It's been a blast, since I used it as an excuse to get into Elixir again and to make some experience with Docker for Elixir.
The fun part is that I managed to extend the trial til the year 2120 on my personal instance :P
Every step in the process is blogged in the article about self-hosting plausible analytics.
Crypto + Elixir
Another experiment I am trying out is to Monitor crypto assets, again with Elixir using the coinmarketcap.com and pro.coinbase.com API.
It's been an interesting journey so far, the blog post is still work in progress and will be updated as I go along.
Ad-blocking with Raspberry Pi
If you have a Raspberry Pi laying around at home, you can set it up as an free AdBlocker for your home's local network!
Here's a short blogpost that explains how do do it
Privacy on the Web
I also created a personal account on protonmail.com and protonvpn.com to get back some of my privacy when browsing the web. I can highly recommend the service, because I like their ethics and goal to a more secure communication on the Web.
Signup to protonmail, it's free and you can extend the features through a paid plan
Get protonVPN for free on your phone or PC to browse securely on the web
---
That's it for this week.
Please let me know how you liked this newsletter and format, suggestions and feedback are very welcome.
Just reply to this email and I'll get back to you.
✌️