DIY Web Analytics
Recently I wrote about "Making Minimal Analytics".
This post was useful to add context to some decisions taken (Keep It Simple Stupid, persistence, tests, privacy).
You can also check out the live dashboard at s.cri.dev and give it a go.
Read more about it!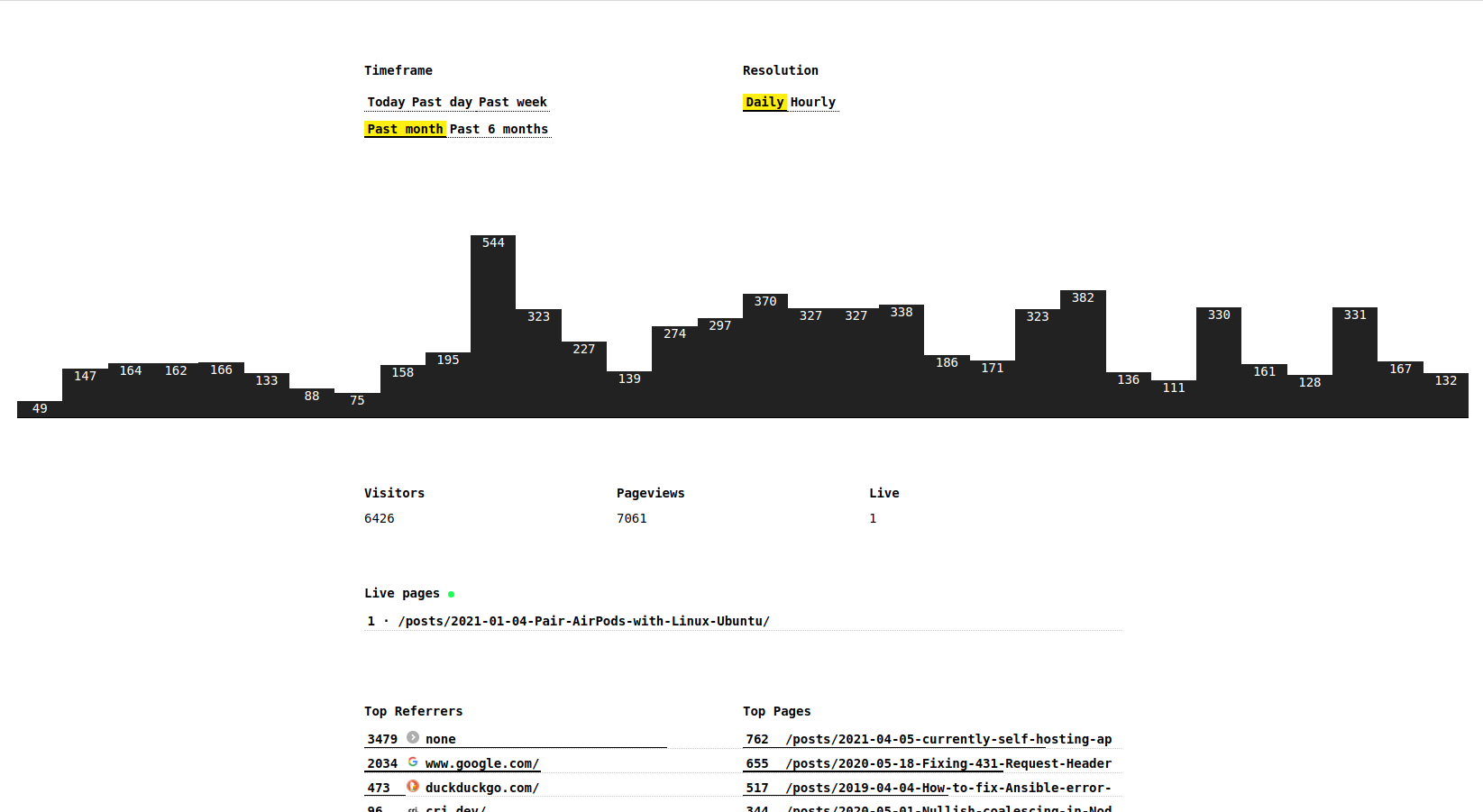 How to test a function that works with time
This was a more detailed post for Minimal Analytics where I described how I would test a utility function that returns the milliseconds until midnight.
This was used for creating a simple "cron"-based backup service, you can check out the source code for the backup module here and its tests
Switching to CloudFlare Pages! 🚀
Yes!
I moved my blog from AWS S3 (proxied, cached through the CloudFlare network) to CloudFlare Pages, for a few reasons:
Money (S3 was getting "not so cheap", monthly cost of 5/7$)
Stack/services (now my blog isn't split between two services, everything is managed by CloudFlare)
In "Switching to CloudFlare Pages" I'm describing my decisions in more detail
---
P.S. If you're using RSS, you can add my feed to your list if you haven't already!
I also wrote about my RSS reading stack in the past, and one fully open source and self-hosted