Like many other booksellers, Margaret (not her real name) was forced to shut down her store a year ago. When she reopened, she mostly sold books online, allowing customers to come by and pick them up. But when the number of new covid-19 cases in her area started to decline, she decided to let in one household at a time for in-store browsing—and within two weeks, she had contracted covid-19.
This past year has been an unprecedented challenge for physical bookstores, which have had to find ways to keep their relationship with their communities alive during social distancing and lockdowns. It's a heartbreaking paradox: more people than ever have been reading, and publishers reported record profits in 2020, but bookstores have struggled to make ends meet. To survive, owners and staff have had to come up with new answers to the old question: What makes a great bookstore? But also: when things that seemed central to the bookselling experience, like browsing and hand-selling, become impossible, what's left?
I talked to a dozen local booksellers about what they've learned from a year of covid-19, and the lessons range from inspiring to dispiriting. Customers have reaffirmed their love for the shops that nurture their love of reading, and it's become clearer that bookstores are an irreplaceable part of local communities and neighborhoods. But also, bookstores are retail establishments like any others—fraught with rude and maskless customers, supply-chain problems, and huge morale problems for customer-facing staff.
"It's been hard to see just how many regular customers from before the pandemic come in with no mask," says a bookseller named Ray (not their real name). "It makes it real that they didn't really care about us." They've gotten tired of coping with angry customers who have to wait outside when the store has reached its reduced capacity, and endless arguments about masks. They're always painfully aware that they're in an open-carry state.
The bookstores that have endured during this tough time have had to turn to e-commerce—or to push their existing online storefronts more than in the past. (Some also chose to rely on Bookshop.org, which gives a portion of profits from online sales to the bookstore of your choice. Some bookstores also received PPP loans, or raised funds via GoFundMe.) Many customers weren't used to thinking of a brick-and-mortar bookstore as a place for online shopping at first. But many booksellers told me they've been amazed at how much their communities have stepped up to support them.
Greenlight Bookstore in Brooklyn, NY saw its e-commerce sales rise 500 percent in the past year, and online sales now account for 41 percent of the store's total sales, says co-owner Jessica Stockton Bagnulo. A lot of the store's employees now spend their time processing online orders, which are a combination of shipping and curbside pickup. Lexi Beach, co-owner of Astoria Bookshop in Queens, NY, says she was surprised at "how many of our regular customers didn't know that they could place orders through our website."
"We've always had a website, but it went from accounting for a very small portion of our sales to being the bulk of our business," says Red Durkin, a bookseller at Pegasus Books in Berkeley. The irony of a brick-and-mortar bookstore being saved by the internet is not lost on Durkin, who misses the days when she obsessed about creating a nice space to browse in. "All of those years of [in-person] goodwill-building have paid off" with online orders, she adds.
"When the lockdown started, we had never even contemplated delivering books. But when we started to do so, it was a big hit. There was one day I delivered to 73 different customers," says Paul Swydan, owner of Silver Unicorn Books in Acton, MA.
Last summer, I talked to one San Francisco bookseller whose website couldn't process book orders yet—customers needed to call or email to order books. He confided in me that even though this probably resulted in fewer sales, he was still glad, because he wanted to have personal interactions with every customer, no matter what.
To keep that personal touch alive, stores are focusing on another crucial piece: book recommendations. Folio Books in San Francisco has over a hundred curated booklists on its website, and manager Martha Pettit says she loves writing "long recommendation emails based on customer preferences." They've also hosted a virtual book fair, and signings with local authors.
Ally Scott, a writer who works at a Barnes &Noble in McLean, VA, says her store has moved to showcasing more personalized shelf-talkers, with a separate icon for each bookseller. (Hers is a rainbow.) This keeps "the personal touches alive, when interpersonal connection gets so rough." The store also created a new mascot, a red cartoon creature with a tiny surgical mask named Ruckus, to feature alongside book recommendations on social media.
Meanwhile, Tubby & Coo's Bookstore in New Orleans has started hosting virtual events, and has been able to reach readers who can't, or don't, leave home—as well as people living all over the world. Given that Tubby & Coos' focus on science fiction and fantasy, "I should have known that most of my customers are introverts, who actually prefer to watch events from home," says owner Candice Huber.
"I've learned there is no limit to the loyalty people feel towards their local bookstore," says Rebecca George, co-owner of Volumes Bookstore and Cafe in Chicago, IL. "It's an endless love. They'll adapt just as fast as you do, and visa versa."
The above article was written for a major media outlet, but ended up not appearing, so I thought I'd share it here. Top image: the brand new reopened Booksmith, now in the former Bindery/Red Vic space at 1727 Haight St.
# Music I'm Digging This Week I'm really excited about Bachelor, the new collaboration between Jay Som's Melina Duterte and Palehound's Ellie Kempner. "Stay in the Car" is a banging song. I'm also listening a lot to We Are by Jon Batiste. And I've been listening a lot to the Garages, an "an anarcho-syndicalist blaseball band from the fictional location of Seattle," who "make songs about being gay, the apocalypse, and fighting the gods." Check out a livestream the Garages did the other day: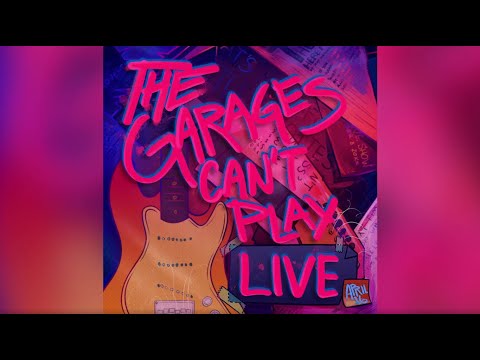 Links and Things
Katie JM Baker on how the United Kingdom turned into TERF Island.
6 heroic people who helped to fight to end slavery in Brazil
Jonathan Capeheart on why being Black in America is exhausting
My Stuff
I'm still doing an event tomorrow with Felicia Day (purchase required) and I would really love to see you! Tubby & Coo's is a delightful queer bookstore in New Orleans that deserves love and support.
On Weds, I'm doing an event with Elly Bangs, author of Unity, at Mysterious Galaxy. Two trans SF authors for the price of one!
Saturday morning at 9 AM PT, I'm doing a panel for YALLWest! Also featuring Asha Bromfield, Marie Lu, Karen M. McManus, and Lewis Peterson and moderator Margaret Stohl.
Also, I still have a brand new book out! I'm guessing if you're subscribed to my newsletter, you might already know about it, and might even have purchased it already — thanks so much to everyone who has! — but just in case, here's the scoop. Victories Greater Than Death is basically all of my teenage self's longing to escape this planet and leave humanity behind forever, distilled down into a high-energy, fast-paced space opera full of weird aliens, friendship and love.
In the New York Times, Amal El-Mohtar says Victories "will refresh and rehydrate you. Funny, tender, vivacious, it focuses on saving the universe by making friends and fighting fascists… This book bubbles over with charisma." Ms. Magazine says, "Charlie Jane Anders has written the super-fun, out-there fantasy sci-fi space opera adventure that we all need to lose ourselves in right now." Buzzfeed News says, "This compulsive read perfectly captures teenage voices and feelings even as it travels from a normal teenage life on Earth to galactic battles."
And because most people have never seen, I want to share the full-length blurb that It's a Sin/Doctor Who creator Russell T. Davies gave Victories Greater Than Death:
It's properly, wickedly exciting - I devoured it! How Anders packs so much power and energy into her prose is astonishing. These characters - and the adrenalin, the sheer excitement- will live on in my head long after the last page. Glorious. And the most amazing thing of all is her imagination - to think of a new evil superpower for a villain should be impossible. Completely impossible. Everything's been done, every sodding thing. Until this arrives. Dazzling. Horrifying. GENIUS. A beautiful book. I loved it, can you tell?!
You can download some Victories Greater Than Death zoom backgrounds here.