I'm a recent convert to the church of Carly Rae Jepsen.
I wish I had a good explanation for why it's taken me this long, but I really don't. If you're not a member of the CRJ congregation, you might know her best as "the 'Call Me Maybe' girl". That's the song that propelled her to notoriety in the States. I was in college at the time and, characteristically, the song was everywhere. I vividly remember a sign one of my roommates created for a party that said, "Hey I just met you / and this is crazy / but I brought vodka / so party baby."
I knew all the words to "Call Me Maybe" but I couldn't have told you anything about CRJ or what the rest of her music might be. The song faded and Carly was summarily assigned One Hit Wonder status. Then, three years later, she had the audacity to put out her third album - "EMOTION". Pop enthusiasts went wild.
I missed the call in then, and missed it again when "Dedicated" came out in 2019.  
Before I converted, most of what I knew about CRJ was that she was somehow both cult and mainstream. Everyone seemed to know about her, but she wasn't well known.
As it turns out, that's kind of the mythos of Carly. She's known as a hitmaker who hasn't had any hits (at least not since "Call Me Maybe"). To say that her fans think she deserves more recognition is practically a meme because no critic can seem to talk about her music without saying so.
It is interesting. CRJ makes music that is so purely pop - proclaimed as such by both critics and fans - so why hasn't she found more mainstream success?
I've started developing a theory, with the help of Olivia Rodrigo.
One of the things I love about "Sour" as an album is the concrete details incorporated into each song (and repeated through the tracks). Olivia tells us the story of the relationship, and how she feels now, through this materiality. A perfect example is "deja vu", which opens with airy, mournful music, and the words, "Car ride to Malibu / strawberry ice cream / one spoon for two." It's so incredibly specific that immediately you're there in the moment with her. You don't have to have had that specific experience - she sets the scene for you with such detail that you can map your feelings to the moment.
This is very different from most of Carly's music. In reading critical responses to CRJ, what I saw again and again was people drawing an association between her music and 'vagueness.' The implication is that there's a kind of emptiness. Not that the music is vapid, as pop music is sometimes described, but that there's an actual empty space. It stood out to me because at first I couldn't figure out what people were referring to. For me, CRJ songs are a direct hit of emotion - it feels laser targeted, not vague.
But in thinking about "Sour", what I realized is that the 'vagueness' being identified in Carly's music is probably related to the lack of materiality in the lyrics. Most CRJ songs are about relationships, but because there are rarely markers like strawberry ice cream in Malibu there's an indistinct quality when you try to distinguish one relationship from another. Any CRJ song could be about any relationship.
What I think is missing from that analysis is the fact that CRJ songs aren't really about her relationship to any particular person. Her songs are about how it feels to have feelings.
In "Gimmie Love" (EMOTION, 2015), she sings, "I can't lie / I like the feeling how you make me shy." She likes the feeling of being shy around the object of her affection. She goes on to sing, "gimmie love / gimmie touch / 'cause I want what I want, do you think that I want too much?" She's having the feeling of wanting - one level of experience - and she's also wondering (worrying?) how the other person feels about her wanting - another level of experience. In the song, CRJ isn't just in the moment - being shy, wanting love - she's watching herself in the moment.
It's this kind of self obsession that I love, because in a way that feels more real to me, more true, than the idea of some pure, grounded experience. There's an element of, "I can't tell you what kind of ice cream we ate because I was too focus on observing my own feelings of being together eating ice cream."
I think this might be one of the reasons CRJ hasn't found true mainstream success. If you go into her work looking for concrete detail, you'll end up unmoored and adrift. She includes elements of narrative and materiality, but they're not the focus in her body of work. People are used to pop music having tangible objects we can grab onto while we navigate intangible feelings. Those kinds of narrative elements makes us feel like we're grounded in the specifics of one relationship, and then we fill in the corresponding emotions.
On the surface it might seem like CRJ songs are about how she felt about someone else, but on closer inspection the focus is almost always how she felt having the feelings. There's a self consciousness to it. She isn't signing about another person - she's singing about herself.
I can see why other people might find that off putting, or feel like it's a weakness in her work. But I like being plunged headfirst into an emotional experience. I want that pure rush, unadulterated by the problem of material reality. I worship at the altar of big feelings.
Take me to emotion, I want to go all the way.
---
Sincerest thanks to Christina Brown who, when I asked for a CRJ primer, delivered spectacularly. (Sorry I cut your favorite part of this essay, Christina…)
Here's the starter kit she sent me:
The Vibe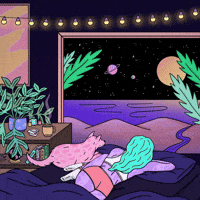 ICYMI
Last week on the Casually Obsessed Instagram I posted a picture of the life-size Baz cutout stationed in my living room, in case that interests you. Artwork from the excellent Kevin Wada.
You can get bisexual & queer content delivered right to your inbox from The Bi Pod Bulletin.