I've been thinking about the role of the group chat ever since Bad Art Friend (I'll link out for clarity, but if you haven't been exposed to the Bad Art Friend/Kidney Person discourse I encourage you to stay pure). A good group chat can serve so many functions — logistics planning, emotional support, scathing criticism of something stupid, pop culture discourse. If this were a group chat, here are the things I would have sent over the last few weeks.
Pop Pop Pop
Sun Worshiper: Lorde Doesn't Want to be a Messiah—or Does She?
I've been wrestling with my thoughts on Solar Power since it came out, and I really appreciated the nuanced analysis here for the album and Lorde's general positioning around it.
Now That's What I Call a Bridge! — Still Processing podcast
I am sold on the importance of the lyrical bridge! The end of this conversation also made me want to be into TikTok (jury is still out on that one).
Julia Michaels' Songwriting Superpowers — Switched on Pop podcast
I love Julia Michaels' music and I knew she started out as a songwriter but I didn't realize just how many of the songs I listen to on repeat were written by her. I loved getting this breakdown on what makes her work so unique.
The Fannish Discloses the Self
What do our obsessions, with characters and actors, teach us about ourselves?
This essay resonated with me immensely.
Thoughts on the way other people make us feel small for who we are and the things that we love.
On RPF and Why People Love to Write Stories About Public Figures
This piece is more of an overview of the landscape, but thematically it feels very much in conversation with the Tony Stark essay. I know RPF squigs some people out - if that's you, or if you don't know much about it in general - I would very much encourage you to read this and give some thought to the value that people create for themselves in writing RPF.
Much awaited pre-orders
The books that will be magically showing up at my door soon!
If there are new books you're planning to buy, pre-order them! As you may have already heard, supply chains are a mess right now and pre-orders are more important than ever.
Terciel & Elinor by Garth Nix — November 2nd

Another book in the Old Kingdom series! I read the first book, Sabriel (originally published in 1995!), as a preteen and have continued to love them since. It feels lovely to be getting a new book in a universe I've been returning to for nearly two decades.

I snagged a special small group meet & greet with Nix for one of the book launch events and I'm sincerely hoping that it being on Zoom will prevent me from having the reaction I had when I met Tamora Pierce (which was, very embarrassingly, to cry uncontrollably).

The Nobleman's Guide to Scandal and Shipwrecks by Mackenzi Lee — November 16th

The Excalibur Curse by Kiersten White — December 7th
My recently delivered pre-orders are: The Last Graduate; Into the Dying Light; Some Faraway Place: A Bright Sessions Novel.
---
The Vibe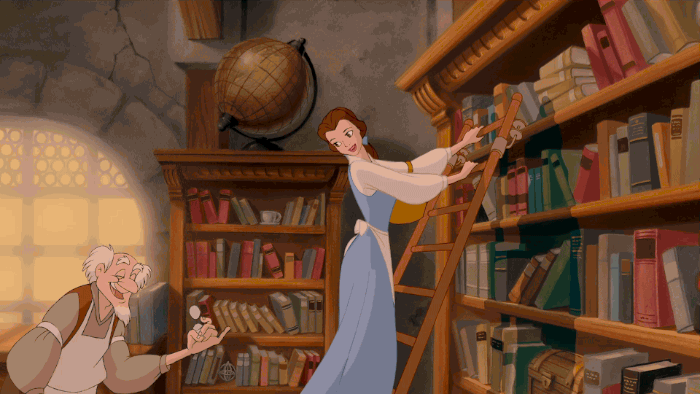 ICYMI
Melissa Fabello is teaching an interactive workshop on understanding intimate partner violence through Taylor Swift lyrics on October 24th! I'll be there, would love to see you too.
I mentioned Mackenzi Lee's books in my discussion with Zan Romanoff about Dickinson. Yay queer historicals!
As it so happens, I also rec'd those books (and Dickinson) and the Bright Sessions on an episode of The Bi Pod where we gave our queer content recommendations. Can you tell that I'm a fan?