I have a rule that I don't consume content that begins with the murder of a girl. What I'm actually trying to distance myself from is shows like "True Detective", where a dead girl makes for the genesis of a story about a man (see also: fridging). I'm not interested in the meaning men make out of women's trauma; it's boring.
I am interested in how women make sense of a world that is trying to destroy them.* I love girls who are butterfly like a knife not butterfly like a nectar-eating insect. I like seeing them sharpen their hard edges and learn who they can be soft with. These characters feel not so much like a subversion of gender expectations as a natural reaction of them. In a world that wants them to be small so they can be stepped on, they become a thumbtack hidden in the carpet.
There are two whip smart, hard-edged girls that I've been thinking about a lot lately who qualified for exceptions to my rule.
The CW's "Nancy Drew" starts with a dead woman (Tiffany), a teenage ghost (Lucy), and the eponymous Nancy trying to figure out who killed both. Leigh Bardugo's "Ninth House" begins with a murdered townie (Tara), and Alex Stern, an accidental Yale student who can see ghosts. Both Nancy and Alex are told not to look into it, to leave the investigating to the professionals and not risk their comfortable lives, but neither can let it go. The search for answers turns their lives upside down and shakes something inside them loose.
There's a transformation that happens in the stories of hard girls, but it's not a change from one thing to another so much as a distillation. The hardship and destruction they weather is a crucible, and they come out as more themselves then they were at the start.
Both Nancy and Alex are skeptics living in a supernatural world. Alex can see ghosts, but she doesn't really believe in magic. It was always easier to think that she was broken and crazy than to accept that there's more to the world. Nancy is used to finding a logical explanation for everything; she doesn't know what to do when the logical explanation is that she's being haunted. Both stories have a lot in common with "Veronica Mars", but the thing that I particularly like about the addition of a supernatural element is that in the end it's easier for these young women to accept the existence of magic than it is to let other people in.
Mortal peril and the threat of bodily injury never deters these girls in the way it should. While "Ninth House" is much darker than "Nancy," Nancy has plenty of her own CW-level trauma and danger. They break into places they shouldn't go and face off with people (and forces) they shouldn't face off with. It's for the benefit of others, and for the sake of the case, but in some ways it's also a form of self-harm. Often their efforts are less self-sacrificing and more self-obliterating. "Every time you go running into a burning building, you take everyone who loves you with you," Nancy's father tells her at one point, hoping that the part of her that cares deeply about other people will compel her to extend some of that care to her self.
Caring about other people is a tricky thing for hard-edged girls. They do care, absolutely, but they also know intimately the ways caring can feel more painful than being alone. When you give people a direct line to your heart, it's easier for them to puncture it — even when they don't mean to. Nancy's parents tried to protect her from pain and it pushed her farther away from them. Alex's mom failed to protect her by the sheer fact of not knowing there were forces in the world Alex needed protecting from. And then there's the pain of letting down the people who care about them. Other people's investment in Nancy and Alex being the best versions of themselves gives them a farther place to fall from then if no one expects anything at all. Friends and family don't want to watch them run themselves into the ground or screw over other people to get what they want.
There's an element of both of their stories that's about learning to let people in. They're never going to be warm and fuzzy with everyone, but they can learn to be soft with certain people in certain ways. Part of what they need to make space for that softness is a better understanding of themselves. Pretending to be someone else, masking their knife points, doesn't let people close to them — it's just another way to hold someone at arms length. For Alex, creating that space means embracing the fact that she has claws — she just doesn't have to bring them out all the time. In Nancy's case, I see it mosts in her love interests. She has a few over the course of the show and the ones with the most potential to actually last are the ones where she isn't trying to hide her prickly, impulsive parts. For better or worse, Nancy is always going to run into the burning building and pretending that isn't who she is sets her up to fail every time. She needs someone who will run alongside her, hopefully with a fire extinguisher in hand.
It's difficult to get into the details of the murders that Nancy and Alex are each trying to solve without spoilers, but one of the things that separates them from the aforementioned men solving murders is the relationship they develop to the dead. By building deep connections to Tiffany, Lucy, and Tara, they give us the opportunity to see who they were in life instead of only as objects to be acted upon. Nancy and Alex can't raise the dead, but they can use all their sharp, spiky parts to get some margin of justice, and fight like hell to make sure what happened to these women doesn't happen again.
---
*This is a paraphrase of a very good line from "Ninth House."
I'll be taking a holiday break, but I'll have one more essay for you in late December. We'll be back to our regularly scheduled programming in January.
The Vibe
Leave It Alone by Hayley Williams from her album, Petals For Armor (which is a vibe unto itself).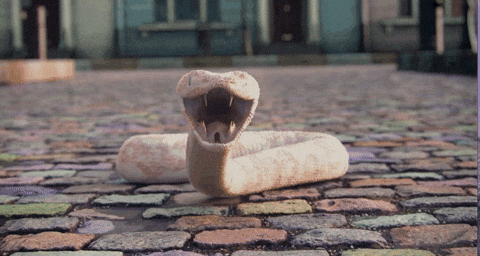 ICYMI
This isn't the first time I've talked about "Ninth House!"
There has been "Veronica Mars" talk too!