Welcome to the Cantata newsletter! Thanks for being subscribed, and as always it's worth stating how much it means to me that you care about this weird tactical space game!
If you haven't been following Cantata online you may have missed some MAJOR announcements in conjunction with Gamescom 2021, so read on!
---
GAMEPLAY TRAILER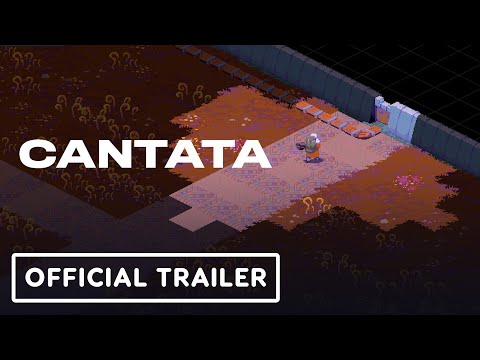 We debuted our trailer as part of IGN's "Awesome Indies" show this past Thursday! Check it out! The trailer is also now live on our steam page (with subtitles!).
---
Gameplay Demo LIVE NOW on Steam!
If you've been itching for a taste of Cantata, now is your time! We've got a limited time demo live now on our Steam page which will be up likely through this coming Wednesday. The demo is relatively narrow in scope, focusing on the first chapter of the main campaign game, but will definitely give you the feeling for what Cantata really is. We hope you check it out and let us know what you think on either our forums or Discord!
We also did a run-through of the demo when it went live, so if you want to see us slowly walk through some of what's in the demo, check out the video here: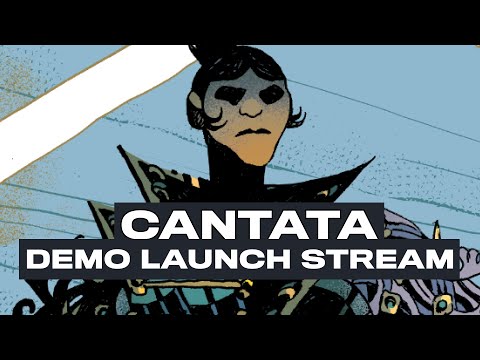 ---
Developer Demo/Game Q+A
Lastly, to wrap up our Gamescom announcements, we'll being doing a developer Q+A on Steam / Youtube / Twitch on Sunday, August 29th, 10 AM EST (tomorrow!).
We've already had a ton of feedback come in from the game (thank you!) and want to just hold court for an hour or two and address whatever questions people have about the game and its future! We hope to see you there!
We'll stream the videos to our Twitch channel, Youtube, and Steam), so if you follow us anywhere you should catch it!
---
We're being published by Modern Wolf!
A true believe in indie strategy games with a catalog that includes Ostranauts, Rogue State Revolution, and the forthcoming Mechajammer, Modern Wolf is the perfect partner for Cantata.
We've been working with them for a while now and have nothing but praise for them and their team, as they've really believed in what Cantata can be and are excited by what we're doing. I can't think of someone better to work with to usher this game into the world.
---
New and Improved Forums
Cantata has a forum! We'd love to have you stop by and ask any questions you have about the game! Because places like Discord and Twitter can be so ephemeral and intense, the forum is a place we want to cultivate as a calm, chill place to talk about the game.
We also want people to start collaborating here around making mods together, sharing maps, tips, etc., so I hope you stop by and join the conversation!
---
Whew! It feels GOOD to finally have all of this out in the open! Hope you enjoyed all the news and thanks again for reading! Check out the demo if you haven't yet and send us your thoughts! Thanks so much for being subscribed and I'll have more to talk about in another month or so!