Welcome to the Cantata newsletter! Thanks for being subscribed, and as always it's worth stating how much it means to me that you care about this weird tactical space game!
---
Early Access Out Now On Steam!
After years of development, Cantata is finally available to purchase on Steam (with a 20% launch discount)!
Click below to purchase on Steam:
The rest of this newsletter contains a lot of the material we've been putting out leading up to the launch, so after you purchase the game, come back here to take in all the additional goodies!
---
Getting Started Tips
Cantata isn't necessarily a complex game, but with three totally unique factions, multiple campaign maps and many ways to play each faction, it's easy to get lost in all the possibilities. For that reason, we've put together a list of general getting started tips meant to ease you into your journey through Shoal. Check them out on the forums here:
---
Tutorial Walkthrough Videos
Cantata ships with two tutorials meant to get you up and running in the game. However, if you happen to get stuck in the tutorials, or just want to watch me play through them (sneak in some Cantata at work?), I've put together two videos where I walk through the two main tutorial maps, explaining everything as I play through them and also touch on some other easy-to-miss tips and gameplay features:
Basic Tutorial:
This tutorial covers Selection, Moving, Attacking, Attack Ranges, Loading/Unloading, Surging, Infrastructure building, Supply Lines, Resource Generation, Mining, Region Capture, Pressure, and Building (from placed Buildings).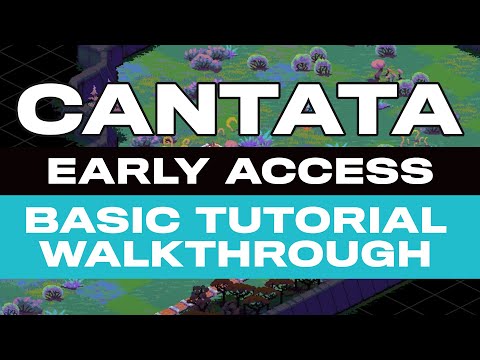 Advanced Tutorial:
This tutorial covers Supply Nodes, Population, Supply Line Upgrades, Roads, Tile Capacity, Tile Movement Costs, Tile Vision Costs, Counterattacking, and Opportunity Attacks.
---
Early Access Feature Walkthrough
Interested in what the Early Access build actually contains? We did a stream earlier this week where we showed a little bit of the three main campaign maps you'll have access to, as well as a peek at what you can do in the editor. Check it out here: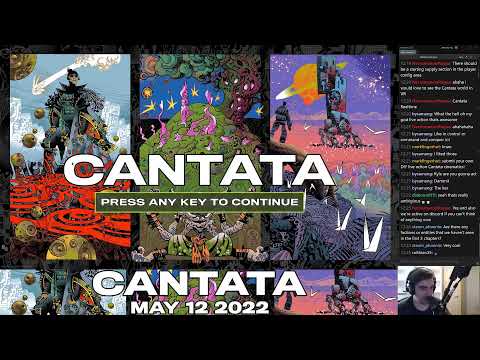 ---
Early Access Roadmap
The initial release of Cantata has a substantial amount of content already, but it's only going to get better from here. As part of releasing into EA, we've also released the first version of our roadmap:
---
Whew! Lots to share! I'll be in touch in the next week or two to talk about next steps for the game, but for now, pick it up, tell your friends, and give it a go! Shoal holds many secrets that won't discover themselves!
As a reminder - if you play the game and enjoy it, leave us a positive review on Steam! That really helps the image of the game from Steam's algorithm, and will help more people discover the game that may not already know about it! And besides, you can leave great reviews like this person already did:
---
Looking forward to talking to you all again soon on the forums, Discord, Twitter, wherever!