Hello and thank you to new subscribers from the recent Kilphouca readings published on Nation Cymru. These emails will go out to you on release of new recordings, publications or public readings.
I will be reading new stories from the Kilphouca series at the On Lands Edge Festival at Theatr Gwaun in Fishguard, 9.15pm Saturday 25th September.
This is a free event.
Come along if it is local to you or, if you know someone who might be interested, please pass on details of the event. Please, also check out the other fantastic events running throughout the festival weekend.
ON LANDS EDGE, Theatr Gwaun, Fishguard, Sept 24th - 26th

A very special new festival for North Pembrokeshire, celebrating its unique culture, history, landscape, and the spirit of endeavour that has forged connections to the rest of the world.

Welcome to Kilphouca

9.15pm, Saturday September 25th

Brian Manton is an Irish writer who has lived in Wales for, Jaysus, is it ten years already? Fishguard Harbour has been his lifeline to Ireland, and the steadfast smell of stale chip fat at the station will forever evoke the dispossession of landless souls.

Join Brian (and other tellers of tales) as he shares stories about the imaginary village of Kilphouca, which is a bit like Fishguard but, then again, nothing like it.
More details about the festival are available here: https://theatrgwaun.com/on-lands-edge/
---
Finally, Nation Cymru have posted a round up of the daily Kilphouca readings, for anyone who might have missed one or would like to revisit the series.
If you know anyone who likes a touch of the weird in their stories, please share the link: https://nation.cymru/culture/audio-the-kilphouca-stories/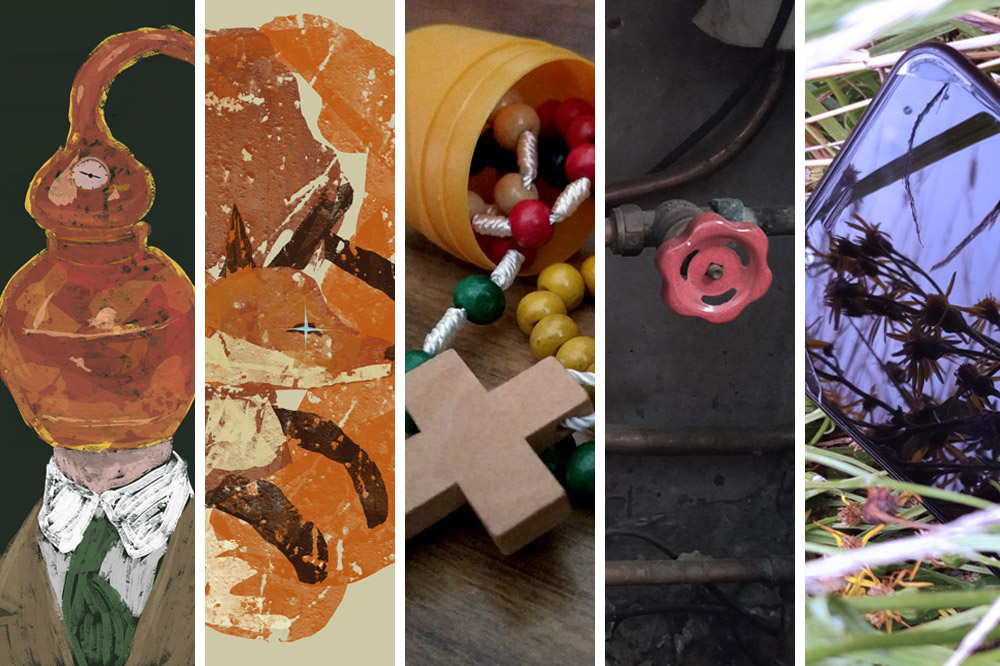 Audio: The Kilphouca stories
Each day this week has featured one reading from the Kilphouca stories: extracts from a collection of short stories in development, set in a fictional Irish town which has been gripped by mass hysteria—a hallucinatory contamination in the whiskey during a local festival. Written by Brian Manton. Here are all five to enjoy in one […]
Brian