Hello everyone!
This is issue 6 of my newsletter - thanks for opting in and reading!
Are you one of the countless developers that have adjusted to the WFH model and prefer this to the traditional daily commute? I know I am (although, I do miss real interaction with people)! Because companies are starting to reopen and welcome their employees back to the office, many developers are beginning to look for new opportunities that will allow them to continue to work remotely.
How to Negotiate your Compensation
One of the main struggles of interviewing in the technical field aside from the actual technical portion, (which I wrote about and you can read here) is discussing compensation with potential employers.
Conversations around salary can be a difficult topic to approach - sometimes even embarrassing.
It shouldn't be!
In today's issue, I want to cover some tips and responses you can use the next time the topic compensation is on the table.
What are your salary expectations?
This is the typical question you hear from recruiters.
But did you know that you're not obligated to answer this question? In fact, you shouldn't!
If you throw out a number right away, you may be selling yourself at a discount and the recruiter may:
Hold you to that number, even if you change your mind later on.

Give you exactly what you asked for - not a penny more or less.
Instead of revealing your desired range of compensation, request more info by responding:
"What's the compensation band for this position?"
This pushes the question back to the recruiter, provides insight into their salary bracket and allows you to maintain control and negotiate later.
What to do after the compensation band has been revealed
After revealing the compensation band, the recruiter may try to prod and ask: "Does this range sound good?"
Be mindful of how you respond - neutral language is your friend in this scenario!
A possible response could look like this: "That's a good start and we can discuss more later."
Notice how this response keeps things open-ended - remember, you want to have the power to negotiate later!
Sometimes, though, you honestly don't know and haven't thought about the compensation you'd want for that specific role. It's okay to tell this to the recruiter and ask to revisit the topic later.
This can get you out of an uncomfortable position and push the discussion to different topics.
Discussing compensation after an offer is made
After the interviews, the time will come to review an offer that the company extended to you and at this point it's almost certain the recruiter will once again ask about salary expectations.
It's appropriate to ask something like:
"Could you go over the compensation structure, perks and benefits so I can get an idea of what you'll be offering me?"
The answer above nudges the recruiter to reveal that number - it's all back-and-forth. Don't be discouraged if you feel awkward - be kind, but be persistent!
What if the recruiter won't reveal the salary range?
If the recruiter won't reveal the salary range, it's time to stop beating around the bush. Go ahead and directly ask them to reveal the number. When you're near the end of the interview rounds and ask this question, how else can the recruiter respond other than giving you the number?
No bonus? More base salary!
If a company doesn't offer an annual bonus, it's a great opportunity to negotiate a higher base salary.
But how do you request a higher salary in this scenario?
Here's one example:
"I want to be mindful of inflation and if I don't take this into consideration now, I don't want compensation to be a reason to leave the company."
The company can't say no to that!
Where (which medium) should you talk about compensation?
Discussing compensation can take place in many mediums - over the phone, email or in person.
I always recommend that you discuss compensation over email for these reasons:
It allows you to think about what the recruiter is saying - speaking about compensation in person can cause all kinds of nerves to cloud your thinking!
It doesn't require an instant answer - take the time you need to consider the offer!
It allows you to respond in a thoughtful manner.
It keeps a log of past conversations so you can review them later.
I hope these tips help you get the compensation you deserve!
Remember - when you're discussing compensation, be kind but be persistent!
💡 CSS Tip
Element's positioned absolutely will take the element outside of the normal document flow. Offsets are calculated relative to the nearest parent that has a position other than 'static'.
📚️ What I'm Writing
I released two new articles in July - feel free to check them out!
💫 Content from the Community
Unsurprisingly, the developer community continues to do amazing things!
Tony Dinh, for example, created a free service that enables real-time Twitter banners!
You can highlight latest followers, display dynamic emojis that people use in your tweet comments, and more! Check it out!
I love developer swag, but I can't seem to find any great developer t-shirts. That is, until Kyle Shook created MonthlyDevTee to fill the void! MonthlyDevTee is a service that brings new developer themed t-shirts each month that features both unique and custom artwork. It's really cool and I can't wait to see next month's design!
🙌 Wrapping up
I hope you found this issue enjoyable! As always, thank you for your support!
Have a great month - and stay cool!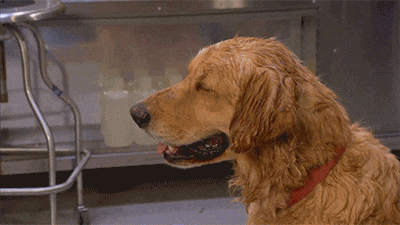 Braydon