Good morning! April seems like it flew by. This newsletter is going out slightly late - I was originally going to send it out last week, but my wife and I welcomed our first baby to the world on May 3rd. Mom and baby are doing well and we're enjoying each moment with our precious little girl.
If you're a web developer and you're applying for a job, you're placed in a unique position. Job applications require a resume, yes, but they may also ask for your portfolio or personal website, giving you an opportunity to impress with your own slice of the internet and display past projects and experience.
Someone approached me last month and asked me what personal project they should work on (as a new developer) and put on their portfolio. Instead of suggesting the age-old todo application, I took some time to really think about this question. And I have an answer.
While a lot of work can go into creating your portfolio itself, I believe that building your own blog is one of the best projects you can show to potential employers.
Here's why:
When considering projects to list on your portfolio, select items that touch a variety of topics directly related to your ideal role. This is appealing to your potential employers - they have tangible evidence of your credibility with those topics, languages or frameworks.
If you're a developer building your own blog, here is a list of topics you'd have to cover at a bare minimum to get a basic system operational:
Data storage for articles, pictures and more
Routing
Image optimization
Take it a step further, and things get a bit more complex:
Sorting and filtering articles
Social sharing images
Share articles to social media outlets
Code syntax highlighting for snippets
Article read time
Individual article view count
Heading anchor links
Dynamic slug creation
Dynamic page creation
Migrating to statically generated pages for blazing fast speeds
SEO
While not exhaustive, these lists help get the idea across that building your own blog is a bit more complex (and impressive) than building a todo application.
Additionally, having your own custom blog serves as a creative outlet and digital playground. Want to test out a new UI library? There's nothing stopping you. Want to add some crazy animations to articles? Go ahead!
There's no limit to what you can do with something as generic as a blog and potential employers have tangible proof of your experience building out a robust system.
💡 CSS Tip
I always like to share little CSS tidbits and this month is no different! Obviously you know you can turn an element into a circle by setting the border-radius property to 100%, but did you know you can control the border-radius of each corner? Yep! Check it out!
🧰 What I'm Working On
Directly related to the CSS tip above, I made a CodePen demo showing the power of the border-radius property by creating the JAMstack logo! It even got featured by CodePen on the homepage!
Pure CSS JAMstack Logo on CodePen
I love creating art with CSS and if you haven't already, make sure to check out my profile on CodePen!
📚️ What I'm Writing
April was a good month for writing! I published 3 articles on my blog!
I also wrote an article for the lovely folks over at daily.dev - make sure you check it out!
💫 Content from the Community
As always, I want to share some content from the community that I've found mind-blowing, helpful or thought-provoking. Take a look!
People switch jobs for a variety of reasons, but many times it's a combination of a person's manager and the lack of career growth and opportunity.
Sarah Drasner wrote an incredibly informative article, from a manager's perspective, on how to treat direct reports and support them in their career growth.
The Importance of Career Laddering | CSS-Tricks
The title of this article is misleading. It's not actually very important for an Engineering Manager to use career laddering, per se, or my process. It
Finally, Jeremy Moser shared a Twitter thread full of tips to improve your writing, especially for audiences.
Do you have some helpful content that you think would benefit the community? Reply to this email and let me know! I'll include it in next month's issue.
🙌 Wrapping up
I hope you enjoyed this issue! Like I said at the beginning, April flew by - we'll see if May feels the same with a little baby keeping us up all night. 😉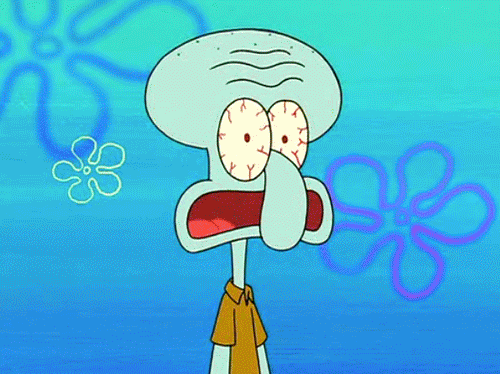 Until next time,
Braydon