blast-o-rama.
issue 034 • 2020-09-27
Hello, Fall
Not much of a preamble this week, gang! The week was a decent one, personally, and I'm incredibly enthused about the crisp coolness finally appearing in the air, as Fall is here and I can return to my natural state of living in a hoodie for the next 9 months.
I hope you're all doing well - we're almost through this nightmare of a year, but I've got an unfortunate gut feeling that the last quarter of this year will bring about a strong number of twists and turns, so do what you can to prepare yourself for the bumps and bruises on the way out of the year.
We're gonna make it through, I'm sure of this.
That said, I've loaded this edition up with some laid back and silly distractions, so I hope it helps.
Now, onto the things…
---
Thing #1: September 21st Was This Week
Demi Adejuyigbe is an all and all great Internet comedy person. He writes fake end credit songs, changes the way we hear classic songs, but what he's best known for is his celebration of the 21st of September.
In 2016, he dropped an odd video dancing to a remix of Earth, Wind and Fire's "September", focusing exclusively on its lyric about it being, well, the 21st Night of September. And he did it again in 2017. And 2018. And 2019. Every year, the stakes are raised, and it gets sillier and sillier.
So of course, here's the 2020 edition (click the thumbnail)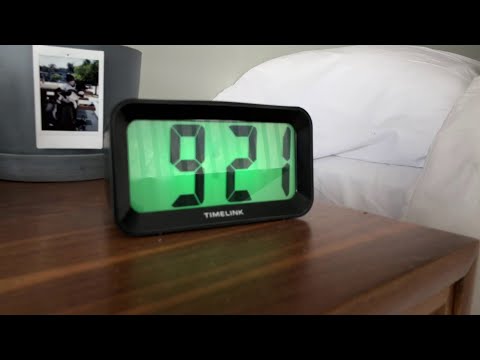 Now, what's fascinating is that this year, he made a deal with the growing fandom for his celebration of September 21: if you want one in 2021, let's try to raise $50,000 for charity. (Great news - we're at over $300,000).
But what lead to this? How difficult is this to do every year? What does it look like behind the scenes? Demi did a wide ranging interview with Bethy Squires over at Vulture to break it all down.
Writer, comedian, filmmaker, and Amber Ruffin Show writer Demi Adejuyigbe put an almost negative amount of thought into his first "September 21st" video. After his roommate, Ben Cahn, told him that it was the date from the Earth, Wind & Fire song, things just sort of came together. "I just thought it would be very funny to make a remix just saying that it's September 21st over and over. So I did that," he told Vulture. "Then in my closet, I saw a blank gray shirt and thought, Here's an even better idea. I guess it's a video now. I'll make a shirt that says 'September 21st' on the front, and on the back 'That's today.'"

The video was willfully unaware, which is perhaps why it took off the way it did. September 2016 was full of "but her emails" tweets and despair over celebrity death. As Brian Raftery wrote in The Ringer, "It seemed as though Adejuyigbe was the last person still having fun on the platform." The September videos remain a source of pleasant nonsense in a world increasingly full of a more malicious chaos.
---
Thing 2: A History of Big, Green Meaty Fists
HULK HANDS.
You say the words, and immediately, the image comes to mind. One of the weirdest, most surreal superhero tie-in pieces of merchandise. But how did they come to be? Marvel.com did the dirty work and delivers a history on these Bruce Banner-inspired foam fists in Hulk Hands: A History.
"There was a big sticker that we legally had to put over the entrance for your hand that said, you know, 'Don't put this on and hit people with it.' We had to. It was a liability."

This is Jesse Falcon, now the Director of Product Development Hardlines for Marvel Entertainment—then a designer at the company behind Hulk Hands, Toy Biz.

"This came out in what, 2003? So you have to remember that YouTube wasn't as prolific as it is now. So we would go on platforms like eBaum's World. And, of course, we found tons of videos of college guys fight clubbing in their dorm basement with these things on.

"I hope everybody was all safe and healthy. But it was just very funny because those guys clearly looked at that warning and said, 'No. I'm going to do the opposite of what this says.'

"Really, Hulk Hands became a phenomenon."
---
Thing #3: A Celebration of Director David Fincher
As you've probably noticed in recent editions, lately, as a website, The Ringer has me pegged.
And this week, to celebrate both the 25th anniversary of Se7en and the 10th anniversary of The Social Network respectively, the sports-adjacent website has decided to go deep into the filmography of the insanely perfectionist director David Fincher, with David Fincher Week!
From the failure of Alien 3 to his obsession with basements, his music video career, to the way he redefined how we look at Mark Zuckerberg, it's all under the microscope and is an incredible celebration of one of the best working in Hollywood today.
---
Until next time…
Don't be a jerk. Wear a mask. Register to vote. See you next week.
-Marty