blast-o-rama.
issue 028 • 2020-07-05
THIS…was our Independence Day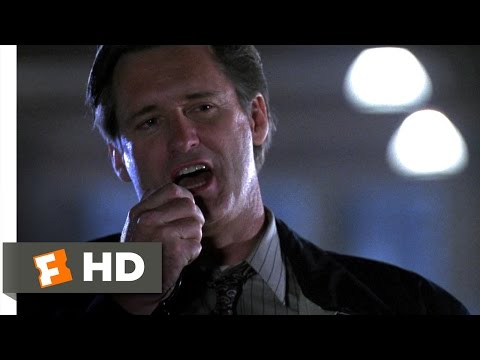 How was I not going to kick off the Independence Day edition of this here newsletter without the above speech?
I hope you had a good holiday this weekend, or to our Canadian subscribers, a good few days. It — like other holidays during the "current moment" — definitely was an odd one to experience, but it was met with nice (socially distanced, mask wearing) visits to friends and family alike. It feels like we're starting to understand how to act responsibly, even if others haven't.
This weekend I also threw myself into trying to finally let go of some of this quarantine malaise and depression, by watching movies and other things which I love and hadn't watched in years.
What have I taken in over this weekend? Some classics, modern and all-time, alike.
Jaws
Jurassic Park
Hamilton
Independence Day
Kill Bill Vol. 1
Princess Mononoke
It struck me that this is why I have purchased a ridiculous number of movies digitally (as opposed to mixing and matching all of the streaming services, though we have many of those too), it's about cultivating a library: both for the lizard brain joy of collecting, but to be able to have these moments where I feel lost and I can reconnect to those things I love by way of dozens of films at my fingertips.
Anyone else the same? Or just me? Would love your thoughts, friends.
Now, onto the things…
---
Thing #1: A Decade of 'Scott Pilgrim'
Given that my wife and I have been married for five years, have been together for ten, it should come as little surprise that director Edgar Wright's adaptation of Bryan Lee O'Malley's amazing comic series, Scott Pilgrim vs. the World hit the big 1-0 this year.
It's a series which Sam and I bonded over, but also a series I related to a lot personally, with an adolescence and early twenties spent obsessed with pop-culture minutia, going to see indie bands live, and wrapping myself up in the ups and downs of various romantic entanglements.
Add the fact that I was an Edgar Wright fan from the jump, thanks to the one-two punch of his series Spaced and the brilliant Shaun of the Dead, this movie absolutely cut to my core. It's good to read, a decade on, that the movie still holds a special place for those involved.
Clark Collis, Entertainment Weekly:
 MICHAEL MOSES (THEN UNIVERSAL PICTURES CO-PRESIDENT OF MARKETING): Premiering that movie at Comic-Con was the perfect intersection of film, filmmaker, and fan.

WINSTEAD: At Comic-Con it felt like it was the biggest film of all time.

WRIGHT: It got good reviews, and all the people who were coming to the Q&A's were really loving it and fervent about it. But that didn't translate initially.

 CERA: We got annihilated by Sylvester Stallone.

WRIGHT: It opened the same weekend as The Expendables and Eat Pray Love. I remember getting an email from Marc Platt, one of the film's producers, on the Friday asking Universal to put more into the spend and predicting doom for the weekend. And I thought — naively — I thought, Well, it's only Friday morning, how could they know? They know. It opened at number five.
---
Thing 2: 9/11 Changed Everyone. Except The Onion
Something I've asked myself many times as a creative type, whether between this newsletter, my blog, the podcast I'm on, or with my efforts with Super Art Fight has been: "how do we keep on doing these things with [this] happening?"
Turns out that creation through tense times can bring out the brightest in you. And this was shown way back in 2001, as the team from The Onion worked on their first issue after the September 11 Attacks.
Brian VanHooker, Mel
On September 27, 2001, the satirical newspaper The Onion published a new issue following a brief hiatus due to the September 11th terrorist attacks. It was a precarious time in comedy, with many humorists having yet to return and guys like Letterman and Jon Stewart deciding to play it straight instead of crack a joke. But in their first issue back, The Onion did what it always did — it told jokes. With headlines like "Life Turns Into Bad Jerry Bruckheimer Movie" and "Not Knowing What Else to Do, Woman Bakes American-Flag Cake," The Onion found the pitch-perfect way to approach humor in a very sensitive time. Now, nearly 20 years later, the issue is widely considered to be an important part of comedy history — even an important part of the broader cultural history surrounding 9/11.
A bar was raised with this edition, one which the web version continues today — even as sometimes, the site makes us laugh through our anger and tears.
---
Thing #3: 40 Years of Music, Everywhere You Go
As I write this issue, music in my wireless earbuds provided to me from an all-you-can-listen music service, it's wild to realize that the idea of music-as-you-go is barely middle aged, as this year, Sony's original Walkman turns 40.
Matt Alt, New Yorker:
Even prior to extended quarantines, lockdowns, and self-isolation, it was hard to imagine life without the electronic escapes of noise-cancelling earbuds, smartphones, and tablets. Today, it seems impossible. Of course, there was most certainly a before and after, a point around which the cultural gravity of our plugged-in-yet-tuned-out modern lives shifted. Its name is Walkman, and it was invented, in Japan, in 1979. After the Walkman arrived on American shores, in June of 1980, under the temporary name of Soundabout, our days would never be the same.

Up to this point, music was primarily a shared experience: families huddling around furniture-sized Philcos; teens blasting tunes from automobiles or sock-hopping to transistor radios; the bar-room juke; break-dancers popping and locking to the sonic backdrop of a boom box. After the Walkman, music could be silence to all but the listener, cocooned within a personal soundscape, which spooled on analog cassette tape. The effect was shocking even to its creators. "Everyone knows what headphones sound like today," the late Sony designer Yasuo Kuroki wrote in a Japanese-language memoir, from 1990. "But at the time, you couldn't even imagine it, and then suddenly Beethoven's Fifth is hammering between your ears."
---
Until next time…
Another week coming. No three-day weekend to save us. You've got this, I believe you. And next week, I'll be back, right here, in your inbox.
Be good.
-Marty