blast-o-rama.
issue 024 • 2020-05-24
Hello from Charm City!
A very happy Sunday morning to you and yours. I'm not sure why I'm feeling so dang chipper as I write this week's edition, but I do. I'm just going with it.
I hope you're enjoying the holiday weekend as best you can. I recognize, in a time like this, the days are really only separated by if/when you're not working or homeschooling or some combination thereof, but if you're able to take this holiday weekend and make it a time of relaxation and rejuvenation for yourself — in a safe way, mind — I hope that you do. Thanks for continuing to join me here every week.
---
A Moment for Self-Promotion and Charity
Before I share the three things with you this week, I'd like to take a moment to chat about something that the crew at Super Art Fight (which yes I host and partially own and produce and what not) have done to help a local Baltimore business.
Our live event home from day one has been Baltimore's Ottobar, and with the world being the way it is right now, suffice to say people can't (and probably don't really want) to go see live music. In turn, they need to somehow keep the lights on. We did a Twitch stream last night to support them, but through May 30, 2020, we're also selling an exclusive t-shirt.
Designed by Margaret Huey (known in SAF circles as reigning SAF World Champion DIETANIUM (yes the all caps are on purpose)), the shirt takes the Ottobar logo and turns it all kinds of Kaiju.
It's a very cool design, and what's nicer, we're giving the entire profits of the shirt to support the Ottobar.
I personally have been going to shows there since 2002, and have seen countless bands I loved on the way up (Ted Leo & the Pharmacists, Coheed & Cambria, The Appleseed Cast, Reggie & the Full Effect, Wye Oak), wonderful comedians (Brian Posehn, Chris Gethard, Michael Ian Black), and even some acts I never thought I'd see in a small club (Digital Underground). There's a real magic to the space, and there's a reason why Rolling Stone named it one of the ten best venues in the country.
I've had the honor and pleasure of putting on events there since 2007, and I want to be able to continue to do that for as long as possible. I know, it's just a shirt, but it means so much more.
---
Thing #1: Can You Believe Its Been TEN YEARS Since Macgruber
The history of comedy on film is filled with adaptations of countless Saturday Night Live sketches. Some great (Wayne's World), some middle of the road (Superstar), some awful (A Night at the Roxbury).
One of the most overlooked…and most beloved by a very dedicated cult, is 2010's Macgruber, an incredibly silly, incredibly filthy spoof of MacGyver which turns into a story about ghost sex and throat ripping. Of course Vanity Fair (via writer Donald Liebenson) would do an oral history about it!
Forte: We had such a fun time making this movie, and then when we were putting it together in editing, it was just getting better and tighter and funnier. Then we got to go to South by Southwest for the premiere and it played through the roof. It was the best day. I just never experienced something like that.

Phillippe: I've been to quite a few festival screenings, and this one was just raucous. They laughed at everything and cheered. I was like, "Oh, my God, we've just made this epic comedy," which was everybody's dream. I thought for sure even if it didn't open well, based on this reaction, the word of mouth would surely help it to find an audience. It was the perfect crowd, but it really set us up for a fall.

Taccone: Smart-dumb comedy is the hardest to nail. In a dumb-dumb movie, the audience immediately knows the jokes are stupid, so they can be on board. A smart-smart comedy is anything Judd [Apatow] makes, where people are real and there are real-life problems and emotional heart. A smart-dumb comedy is one where the world is fake. You have to trust [that] the filmmakers are smart and believe in you as an audience, that you're smart enough to be along with them.

Forte: This is a fucked-up movie made by a bunch of weirdos. I was not expecting the New York Times to give it a good review.
Come for the behind the scenes stories, stay for a surreal Christopher Nolan quote.
Check it out here.
---
Thing #2: New Phone, But Really, Who Is This?
We've all been there. You read a text from a number you don't know, but it's clear, it's the wrong number.
…what if that number was pretty dang sure you were Elon Musk? And had some serious questions about, well, everything you've done lately - from naming your kid an unpronounceable name to every crazy thing you've done to help or hurt Tesla.
Lyndsay Tucker has lived this for the past few years, and Bobby Allyn from NPR sat down with her to discuss it all.
Tucker, who works at a Sephora beauty store in San Jose, Calif., had never heard of the Tesla and SpaceX founder and CEO until a couple years ago, when she began fielding a steady stream of calls and text messages intended for him.

"I asked my mom, 'Hey, I keep getting these text messages' — and I was also now starting to get phone calls — 'for this guy Elon Musk. I don't know who this is,' " Tucker said. "And my mom's jaw just dropped."

Turns out, Tucker's cellphone number used to be registered to Musk. On any given day, she receives at least three calls or texts intended for Musk, whom she has never met.
Check it out here.
---
Thing #3: Can TENET Save Moviegoing?
Like with most things which include large groupings of people, the entire theatrical movie going business is holding its breath and hoping for a return to normal, sooner, rather than later.
The grand hope for the return of audiences to theaters is the impending release of director Christopher Nolan's Tenet, a massive, globe spanning original film which seems to fit alongside 2010's Inception in terms of being an absolutely surreal and crazy action movie for audiences lusting for a good time at the movies.
The question is: is it enough to make people head out, or are we all waiting for a vaccine first? I know where I sit, but with the new trailer hitting this week, I'd love to hear where you land on things. That trailer is embedded below. Enjoy.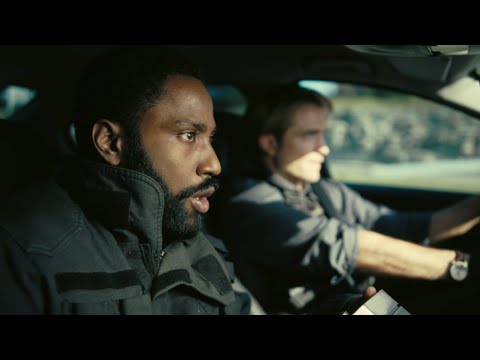 ---
Until next time…
Thanks for letting me visit your inboxes again this week, gang. We made it through another one. We're almost half way done this year. We can make it…and we need you with us. Keep pushing on. If you can't make it, don't worry. We've got your back.
-Marty