blast-o-rama.
issue 016 • 2019-08-25
---
welcome!
Your weekly, stream-of-consciousness hello.
Good morning and Happy Sunday to you from glorious Charm City!
Another week in the books, which means it's time for another lovely blast-o-rama. e-mail in your inbox!
It was actually not a bad week here, minus the whole…seeking employment thing. I have some really great things in the works, been chatting with a bunch of great companies, and if certain opportunities pan out like I hope, I could have some big decisions to make!
In the meantime, it's the apply-interview-apply-interview shuffle.
That said, I'm making the most of my time on the sidelines. Taking care of myself, watching what I eat (for the most part), hell, Sam even got me to help her with her considerable cleanup of the yard over the weekend. (She killed it, btw.)
I also have been catching up on movies, as I'm sure you'd expect.
I rewatched Booksmart, still one of the best movies I've seen this year.
I finally got to take in John Wick: Chapter 3 - Parabellum, which was one of the best action movies I've seen all year. (I don't know that I've seen so much head trauma in one movie since the first Raid installment…speaking of, that next to last fight? HECK YEAH.)
And, just before writing this newsletter, I checked out Shazam, which honestly? Was pretty darn fun. Not one of the greatest movies I've ever seen, but I liked a lot of how it handled the discussion of foster families, and Zachary Levi really carried the movie.
Speaking of Superhero movies…
---
story of the week.
Every week, I'll toss a few thoughts out on what I felt the biggest story of the week was.
Well, there's been a pretty nasty split in the major movie conglomerate world, and I can say the one people who aren't winning in it are the fans.
News broke on Tuesday that Sony and Disney have ended talks, and Sony will not be working with Marvel Studios to bring the next Spider-Man film to life.
Here's how it was reported on Tuesday by Deadline.com:
Marvel Studios president Kevin Feige won't produce any further Spider-Man films because of an inability by Disney and Sony Pictures to reach new terms that would have given the former a co-financing stake going forward. A dispute that has taken place over the past few months at the top of Disney and Sony has essentially nixed Feige, and the future involvement of Marvel from the Spider-Man universe, sources said.

…

There is a lot of webbing here, but it all comes down to money, and it's easy to understand why both sides refused to give ground. Disney asked that future Spider-Man films be a 50/50 co-financing arrangement between the studios, and there were discussions that this might extend to other films in the Spider-Man universe. Sony turned that offer down flat. Sources said that Sony, led by Tom Rothman and Tony Vinciquerra, came back with other configurations, but Disney didn't want to do that. But Sony did not want to share its biggest franchise. Sure Disney would be putting up half the funding, but the risk is in how much you are going to make back in profit. Disney wasn't at all interested in continuing the current terms where Marvel receives in the range of 5% of first dollar gross, sources said.
Subsequently to that, Sony Pictures took the odd stance (making me think the Deadline story was leaked by Disney directly) of addressing fan concerns on Twitter.
In a tweet thread, here's what they said:
Much of today's news about Spider-Man has mischaracterized recent discussions about Kevin Feige's involvement in the franchise. We are disappointed, but respect Disney's decision not to have him continue as a lead producer of our next live action Spider-Man film.

We hope this might change in the future, but understand that the many new responsibilities that Disney has given him – including all their newly added Marvel properties – do not allow time for him to work on IP they do not own.

Kevin is terrific and we are grateful for his help and guidance and appreciate the path he has helped put us on, which we will continue.
So, from their side, the issue is that Kevin Feige is too busy.
It sounds to me like the story may be more nuanced than that. I'm an avid subscriber to The Ankler, a really great newsletter for the comings and goings of the movie business (I don't recommend it for everyone unless you REALLY like discussions of studio head and such).
They summarized the issue, as best as I can shorten, as this being the timeline of things:
Marvel and Sony made a deal back in 2015 to allow Marvel Studios to shepherd the Spider-Man movie franchise. This was to allow a new version of Peter Parker/Spider-Man to appear in Captain America: Civil War, Avengers: Infinity War, Avengers: Endgame, and then the two Sony Spider-Man movies - Homecoming and Far From Home.
Sony Pictures has a new head in Tom Rothman. Rothman is formerly of Fox, making him persona non grata over at Marvel Studios, over the treatment of the X-Men and Fantastic Four franchises.
Sony itself has a new corporate head, and he's very leery of the movie division, as with some rare instances - such as the James Bond movie Skyfall (which they didn't own the franchise) and this Summer's Spider-Man: Far From Home - the movie division basically just loses money. Often.
Rothman had to basically either tell his new boss that the only reason why they're doing good is because of the work of others…or stake that they could keep the goodness going without Disney/Marvel.
Disney wanted to negotiate the continuation of the Spider-Man deal last year, but Rothman basically ghosted Marvel.
When Disney/Marvel and Sony finally talked, Disney's opening salvo was a crazy 50/50 split (versus the 5% they originally were getting), and Sony/Rothman decided to not even engage with the offer. Disney was expecting to be talked down.
So, what can we say about all of this?
My thoughts are…
As a life-long Spider-Man fan, I thought Homecoming and Far From Home were two of the best cinematic representations of the character, anchored by Tom Holland's ability to be both a great Peter Parker AND Spider-Man.
The only movie to outshine them? This past Winter's OSCAR WINNING Spider-Man: Into the Spider-Verse, a brilliant animated adaptation produced by Phil Lord and Chris Miller…the guys who almost finished directing Solo: A Star Wars Story, before they got canned by Lucasfilm/Disney. Funny how that works.
Disney AND Sony are both being stupid here.
I really, really hope that if a Marvel Studios-less Tom Holland-starring Spider-Man moves forward, it's either as insane as the Tom Hardy-starring Venom or Phil Lord and Chris Miller get put in the directors chair, both as a twist of the corporate knife…and to ensure the final project is amazing. I mean, they made movies about LEGOs AND a 1980's teen cop show great.
Isn't media consolidation AMAZING?!
---
in other news.
Another story which grabbed my eye from the week.
To soften a lot of the Disney shit-talking above…how damn cool does the first-ever live-action Star Wars TV show look?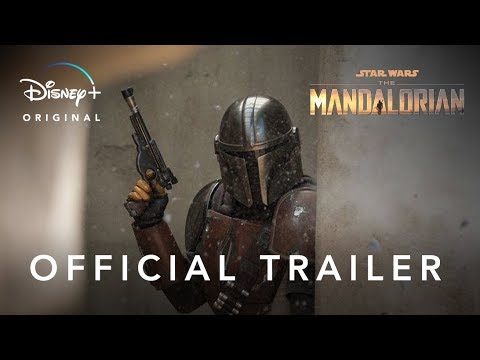 It's called The Mandalorian, and it'll be exclusive to Disney+ this November. They've got my $7.
---
worthwhile reads.
A bunch of cool links what I read this week, typically culled from my ever-growing Instapaper queue.
---
blast-o-rama recommends.
Every week, I'll make a recommendation of something to read, to watch, or to listen to. I'll even link to where you can check it out.
This week's recommendation: Mindhunter - Season 2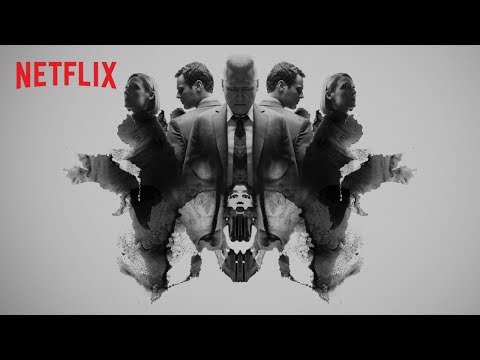 It's been a long, long 22 months since the first season of Mindhunter hit Netflix, and last weekend, Mindhunter Season 2 finally was released.
Overseen by the meticulous and slick direction of David Fincher, Mindhunter is about the creation of the FBI's Behavioral Science Unit, tasked with understanding the compulsions of serial killers.
Picking off, ostensibly, where Fincher left off with Zodiac, Mindhunter is one of those shows not to be binged or devoured, but watched slowly, enjoying every moment, every frame, every sequence. Sam and I have been slowly digging through this new season, and I'm pleased to say that the high bar from season one has been passed on to season 2.
Shot beautifully. Lit beautifully. Performed to a T. Every little detail is key, every little moment is paid off. A show like Mindhunter is why television isn't a "less-than" medium any more. And this second season proves it even more so.
Do you have a true crime thing? Do you love gorgeously cinematic portrayals of some of the most gruesome murders in history? Mindhunter is here for you. Here's hoping for many, many more seasons.
Mindhunter: Watch it on Netflix
---
that's that.
Enjoy your weekend. Be ready for a new week. You'll never know where the zigs may zag. And don't let those bastards keep you down.
-Marty