blast-o-rama
issue 014 • 2019-08-11
---
welcome!
Your weekly, stream-of-consciousness hello.
Hello and Happy Sunday, folks!
Not a whole bunch to say in the preamble this week – I appreciated those who reached out to me independently about last week's edition. I would love to say that you won't see more "special issues" like that in the future, but my gut tells me that may not be true. I'd love to be wrong.
Life continues to be good - I celebrated my 3 year anniversary at my day job this week, literally my favorite job I've ever had, so that's a nice little milestone to hit.
Did not get to make it out to the movies this week, but Friday night, Sam and I did sit down and watch Pokemon: Detective Pikachu.
I admit, it was more out of a weird curiosity than anything else (I haven't seriously played a Pokemon game since the first two hit my Freshman year of High School), but Ryan Reynolds didn't disappoint, and the CG used both for the creatures and the city scapes was really stellar.
Besides, what other movie will give you British acting legend Bill Nighy saying terms like "Pokemon" and "Mewtwo"?
---
story of the week.
Every week, I'll toss a few thoughts out on what I felt the biggest story of the week was.
Folks, I'm pretty sure I don't understand modern business at all. And at no point was that clearer than when I read the New York Times story about Uber's Quarterly Results…a $5.2 Billion loss.
Yep, that's right folks - Uber, the company which will completely revolutionize transportation lost more money than many companies have made, or will ever make…and they're still not sure how they're going to turn a profit. Like, ever.
That's something that is so strange to me about modern business: the idea of building up a name, building up notoriety, and then taking investor funds and burning the crap out of them on their way towards…well, who the hell knows.
It's basically as if someone took the old business model of South Park's Underwear Gnomes and decided to apply it to the real world.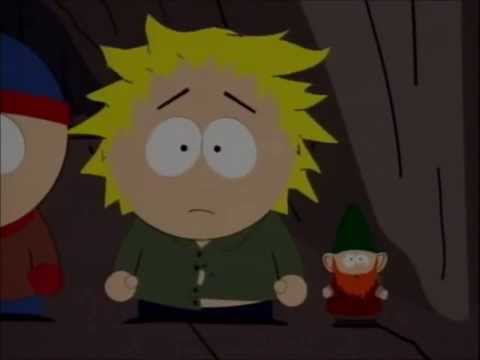 (Things aren't much better for Lyft, btw. Per that same article, they lost a relatively smaller $644 Million.)
Related
---
worthwhile reads.
A bunch of cool links what I read this week, typically culled from my ever-growing Instapaper queue.
---
blast-o-rama recommends.
Every week, I'll make a recommendation of something to read, to watch, or to listen to. I'll even link to where you can check it out.
This week's recommendation: Wild and Crazy Guys: How the Comedy Mavericks of the '80s Changed Hollywood Forever
This was my Summer beach read a few weeks back, and the more that the book has stayed with me, I knew I had to recommend it.
I grew up as somewhat of a nerd (SHOCK! HORROR!) and one of my big interests as a kid - and even now, if I'm honest - was watching classic episodes of Saturday Night Live on reruns via Comedy Central. My favorite class is probably the early-to-mid 90's group, including Dana Carvey, Mike Meyers, Adam Sandler, Chris Farley and others, but I was always very intrigued by the 70's and 80's eras of SNL.
One of my blindspots, however, has always been many of those comedy movies.
With Wild and Crazy Guys: How the Comedy Mavericks of the '80s Changed Hollywood Forever, you're thrust headlong into the rise of many of these SNL legends, as they go from improv, to SNL, to Hollywood stardom - names like John Belushi, Chevy Chase, Bill Murray, Steve Martin, and Eddie Murphy are covered, as are their many ups and downs, both on screen and behind the scenes. (The book starts off with a fist fight between Murray and Chase, for example.
Written by Empire writer Nick de Semlyen, the book is a breezy, enjoyable read, and I really recommend it, if you - like me - love reading about the ups and downs of creative eras like this one.
Wild and Crazy Guys: How the Comedy Mavericks of the '80s Changed Hollywood Forever: Buy on Amazon | Buy on Apple Books
---
that's that.
Onward to another week, friends. Keep your friends close, your enemies closer, and your pets even closer than that. Let's hope for a good one for all of us, yeah?
And don't let the bastards keep you down.
-Marty